How one Company Is Changing the way Cryptocurrency Payments Work in Singapore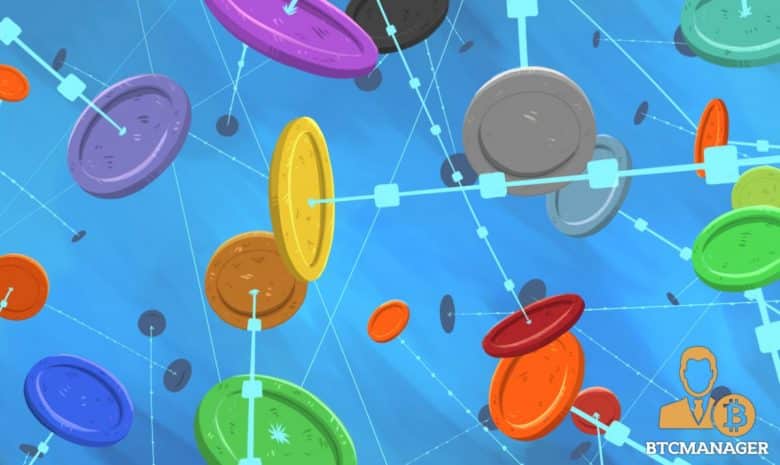 Cryptocurrency is a big umbrella these days.
With a whole bunch of coins, blockchains, and ICOs out there, and new ones every day, the industry contains a lot of potential and diversity.
But in the beginning, when crypto first came about, it was intended to be used as a currency, as a means of exchange for goods and services. While most blockchains use that principle to some extent, the idea of using crypto tokens to buy real-life products isn't a priority for many.
It's easy to buy crypto in an online exchange and trade with other coins and with fiat money. That's different to actually using it to buy things in a store, however. And using crypto in places like your local coffee shop or bar seems to be a far-off dream.
While more and more companies are moving to accept crypto payments, uptake in the physical world in still slow. One company in Singapore, T.OS, is challenging this by building a new model where crypto payments can be made easily and safely on the high street.
To find out how their system works, it's important to first take a look at why brick-and-mortar companies have been so slow to adopt crypto payments.
The Barriers to Crypto Adoption in the Physical World
For shops and businesses based out of the physical world, accepting crypto offers a ton of benefits compared to traditional payment methods. These include decentralization and reduced third party interference, clarity, transparency, security, and potentially much lower fees.
So why isn't everyone accepting crypto payments? Well, there are two big reasons why most businesses are wary.
Firstly, the waiting times involved in crypto transactions can be annoyingly high. At busy times, when lots of people are trying to use a blockchain, waiting periods for a transaction to process can take several minutes. That might not seem too awful, but it's a lifetime when alternative payment methods work almost instantly.
Businesses and customers both dislike the idea of standing around waiting for a transaction to authorize. Time is money, and a few lost minutes here and there quickly add up.
The second issue relates to crypto's volatility. Anyone who has ever invested in a cryptocurrency will be keenly aware of how quickly they can change in price over a short space of time.
When investing, you tend to accept that risk and it's not such a big deal. For businesses getting paid in crypto, however, it's a serious matter. Imagine receiving a payment in crypto, and then exchanging it the next day to find it's now worth significantly less? With highly volatile currencies, that's a very real possibility.
These issues are holding crypto back from hitting the mainstream and being implemented in real-world, offline businesses everywhere. There's an enormous market being missed because of these fixable flaws.
That's what T.OS are trying to change. They want to remove the risk of fluctuation and minimize waiting times to make crypto payments attractive to all businesses. But how?
Tackling the issues
T.OS have built two different cryptocurrencies, on two different blockchains. The first coin, T.OS, is built on a public blockchain and works like a normal cryptocurrency with a fluctuating price. It can be traded on ordinary exchanges.
T.OS is built to minimize waiting times and conduct transactions quickly, but it doesn't solve the volatility problem. For that, they've developed another coin, T.OSP.
In Singapore, users can now visit a special exchange where they can swap T.OS for T.OSP. This new coin is different — it has a fixed, non-fluctuating price which is tied to the local fiat currency.
So, one T.OSP might be worth one SGD in Singapore, and simultaneously worth one JPY in Japan. It's going to be worth the same when the merchant eventually comes to exchange it, at the same T.OS exchange mentioned above.
This removes worries about hefty losses in value after accepting payments in crypto, and helps reassure business owners and vendors that embracing cryptocurrency isn't going to cost them half their profits (or any of their profits).
It's a new way of tackling the issue, and a push towards wider acceptance of cryptocurrency in the non-digital world.
Initiatives like this one help encourage a more practical use of crypto. It signals a move away from the purely speculative side of the market and shows that there's still a real appetite for using crypto as it was first intended — to buy and sell things.
This is a paid press release. BTCManager does not endorse and is not responsible for or liable for any content, accuracy, quality, advertising, products or other materials on this page. Readers should do their own research before taking any actions related to the company. BTCManager is not responsible, directly or indirectly, for any damage or loss caused or alleged to be caused by or in connection with the use of or reliance on any content, goods or services mentioned in the press release.