Huobi's DeFi Alliance Welcomes 10 New Members, Including Aave, Curve, Synthetix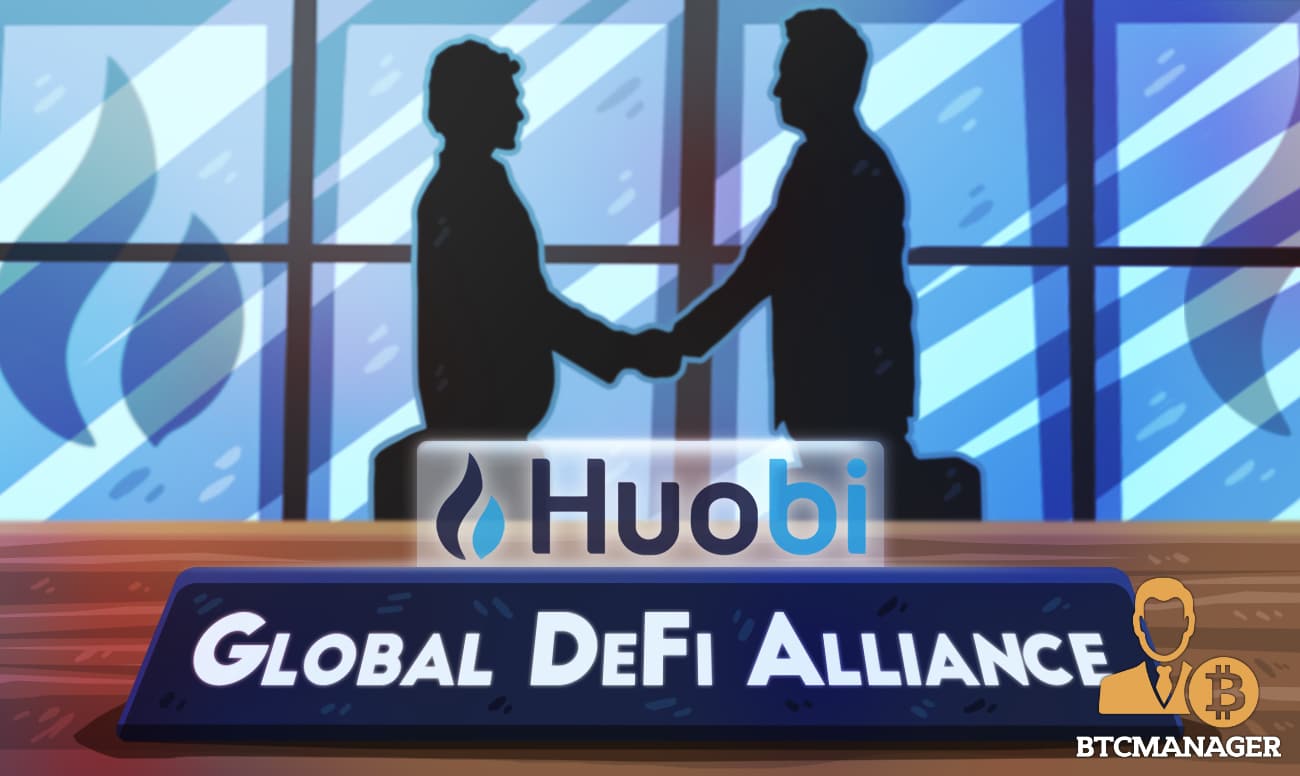 Aave and Curve are the among the latest batch of decentralized finance (DeFi) giants to join the Huobi-backed DeFi Alliance. The DeFi landscape continues to see sustained growth with more projects emerging consistently.
Aave, Balancer, and CoinGecko Swell DeFi Alliance's Ranks
According to Singapore-based blockchain media outlet Blockcast, Huobi DeFi Lab has announced the addition of ten new members to its Global DeFi Alliance. The new entrants include a cast of DeFi behemoths like lending giant Aave, derivative trading service Synthetix, and crypto market data provider CoinGecko.
Others include decentralized exchanges (DEX) Balancer, Curve, and Loopring as well as Zerion — a trustless banking interface — and Zapper, Bitpie, Mykey, and Zerion making up the others. Together, the Global DeFi Alliance now boasts 15 members.
Commenting on the new addition to the developmental initiative, Huobi DeFi Lab chief Sharlyn Wu, remarked:
"With the addition of new members, the members of the Global DeFi Alliance have covered the core teams in all segments of the decentralized finance field. We still look forward to more builders participating. The global DeFi alliance will jointly explore industry collaboration without borders."
Huobi DeFi Lab instituted the initiative back in August as a way of bridging the DeFi development gaps between the Western and Eastern hemispheres. At the time of the inauguration, dYdX (dYdX), MakerDAO (MKR), Nest (NEST), and Compound (COMP) were the founding members.
With the new members in tow, the Global DeFi Alliance will likely move forward with pursuing research and development efforts aimed at maximizing the benefits of the novel DeFi space.
No Stopping the Current DeFi Advance
Part of the Global DeFi Alliance's core mission is the advancement of the sector in the Asian market. As previously reported by BTCManager, DeFi is beginning to gain popularity in the region with Chinese Traders mass withdrawing from centralized exchanges to enter yield farming position on DEX platforms.
According to data from DeFi analytics website defipulse.com, the total value locked (TVL) of Ether (ETH) in the market now stands at $8.54 billion. Automated market maker (AMM) Uniswap has become one of the more prominent crypto exchange services even dwarfing the volume seen on some notable centralized platforms.
Amid the optimism in the sector, numerous scams and security vulnerabilities still exist. DeFi lending platform bZx recently suffered another major breach with hackers reportedly stealing $8 million in cryptocurrencies.