ICO Review: Gambling Investment Fund Coin (GIFCoin)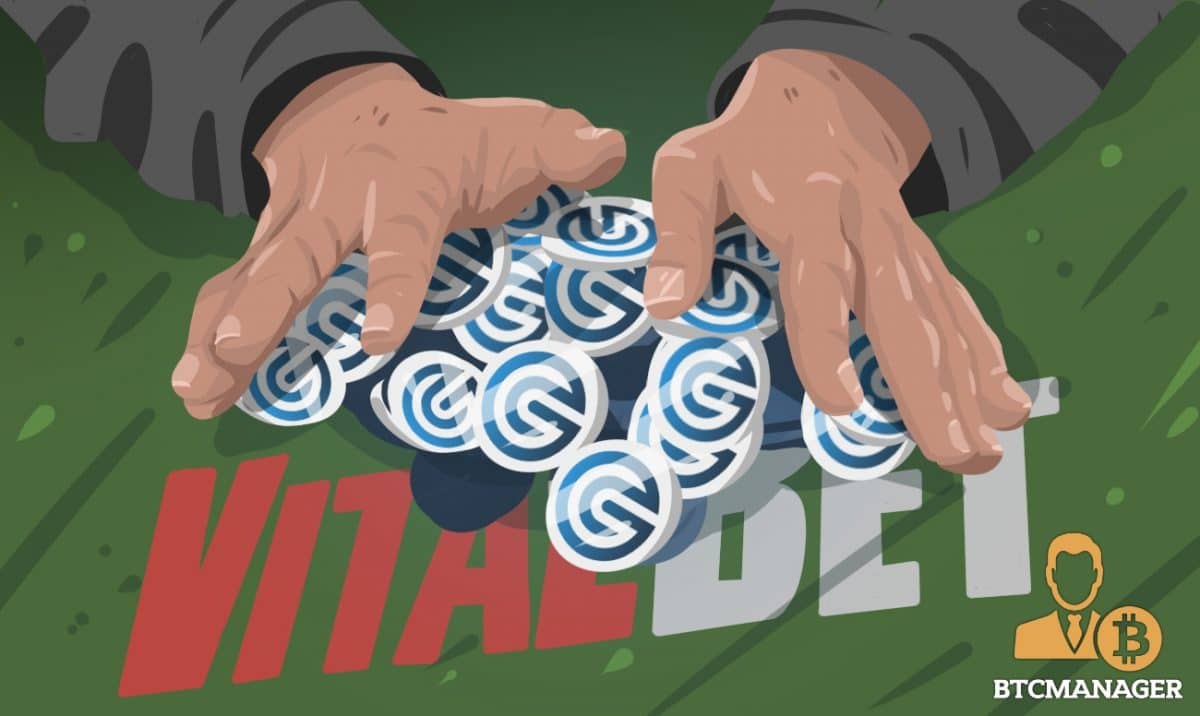 In a novel and welcome twist to the average ICO, the online betting portal VitalBet is launching the GIFCoin token. "GIF" stands for Gambling Investment Fund and the token is a fund-raising exercise for a profitable going concern.
Operating in the lucrative online gaming arena, VitalBet already has a share of the annual $533 billion global gaming industry.
The company's origins stem from the creation of a small team circa 2011, which was initially centered around affiliate marketing. After many associations, the company's research pointed to the profitability of the betting and gambling arena. From that focus on producing bookmaker and gaming website catalogs in their home country of Bulgaria, six months later VitalBet penetrated the UK gaming market by producing betting affiliate catalogs. By 2015, a number of countries had been added to VitalBet's client portfolio.
From a peripheral service provider's point of observation, the company realized that it needed to develop a standalone betting site as "being [the] owner of a bookie was something very profitable and powerful." The company concluded its research at the end of 2014, enlisting site builders and opting for an ICO model in late 2017 to further expansion.
At the outset of 2017, VitalBet also decided to accommodate the upswing in cryptocurrencies and added bitcoin as a transactional currency to the site. Players are now able to both transact with bitcoin on the portal and also place bets with the virtual coin. From there, it was a short step to employing the ERC-20 protocol of the Ethereum platform in order to pitch the GIFCoin ICO.
VitalBet's primary focus in the ICO is an aggressive advertising and marketing campaign through which it hopes to grow its user base substantially. The company has ambitious plans to enter the ranks of the top 15 bookmakers worldwide, each of which collects around $750 million per annum.
What Issues will the GIFCoin ICO Solve?
VitalBet, along with other members of the industry, is aware of the preclusion from participation of users who favor digital currencies. In the current rise in adoption of cryptocurrencies, the frustrating reality emerging for many users has been the inability to game online with digital coins.
Furthermore, transactional speeds and surrounding admin before and after placing a bet has always been an unwelcome process for users. The inability to employ the currency of their choosing and also to quickly dip in and out of gaming platforms have been persistent user nags.
The GIFCoin Solution
Online gamers will now be able to employ bitcoin as a betting currency. Built on the Ethereum platform, it's also likely that many more digital coins will become accepted fare on the company's site. Also, the company's ambition is to offer state-of-the-art technology, with all of the latest facilities and user experiences built in for gamers and thus will address transactional speed as a given, quite apart from the ease of use of cryptocurrencies, and bitcoin in particular.
ICO Snapshot
Token Type: Security/currency,
Symbol: GIF,
Platform: Ethereum,
ICO token offer: 16 March 2018 – 16 April 2018; an extension is likely given volatility of the crypto market,
Token sale and attributable discount:
Stage 1: 60 percent
Stage 2: 40 percent
Stage 3: 30 percent
Stage 4: 20 percent
Stage 5: 15 percent
Stage 6: 10 percent
Token Supply: 300 million,
Price: 1 ETH = 10,000 GIF.
This "investment fund" is backed by a going concern and, unlike most other ICOs, is not a new venture seeking startup capital but rather an established concern looking to expand. In the words of the development team, their "… aim is not to convince you that we are crafting something genius, like many ICOs declare.
In fact, unlike the majority of other ICO campaigns, we already have a real working project. The idea of GIFcoin's Initial Coin Offering (ICO) is to raise capital, which they will use to upgrade VitalBet's gambling platform, as well as popularize and promote the VitalBet Brand [in] the most promising betting markets (countries). The ICO also includes a profit-share:
"After we have completed all these steps, we expect a large increase in VitalBet's clients. As a result, we will share 80 percent of VitalBet's net profits with our GIFcoin token holders on a yearly basis. As simple as that."
Uptake of the ICO will be solely via the designated website. The company further elaborates that "Buying GIF Tokens from our ICO will enable investors to participate in an existing and money-making business that is at the beginning of a long-term, sustainable growth."
The GIFCoin team
Details on the team are not available in the issued whitepaper. However, the document does state that:
"It all started back in 2011 when we formed a small team, consisting of a web designer, a SEO master, a PPC expert, and a programmer. Instead of creating a studio for web design and marketing, we decided to begin with our own projects related to affiliate marketing."
That said, it seems the omission of team details in the company's whitepaper is more modesty than willful oversight as the presentation is exemplary, the tone engaging and transparent, and the given research impressive.
Conclusion
Since VitalBet is a current member of the multi-billion dollar online gaming industry, with revenues posted in the whitepaper too, the risks of failure are far less than with any other novel ICO. Returns are likely to be good, looking at a relatively pain-free growth chart since inception. VitalBet is simplifying its offer with a straightforward give-us-this-and-we'll-give-you-back-that structure with definite timelines and objectives.
The white paper presentation is smart and professional and, although typical in some respects for members of the industry, it cannot be denied that the track record is there, the growth is happening, and the future looks bright. Particularly at the leanest end of purchase prices with a substantial discount at stake, investors would do well to buy into what is already a very profitable concern.
To find out more about the project, please visit GIFcoin's website here.
This is paid content. BTCManager does not endorse any content or product on this page. While we aim at providing you all important information that we could obtain, readers should do their own research before taking any actions related to the company and carry full responsibility for their decisions, nor this article can be considered as investment advice. BTCManager and its employes are not responsible, directly or indirectly, for any damage or loss caused or alleged to be caused by or in connection with the use of or reliance on any content, goods or services mentioned in the press release.