IDAX Crypto Exchange CEO Disappears Amidst Exit Scam Rumors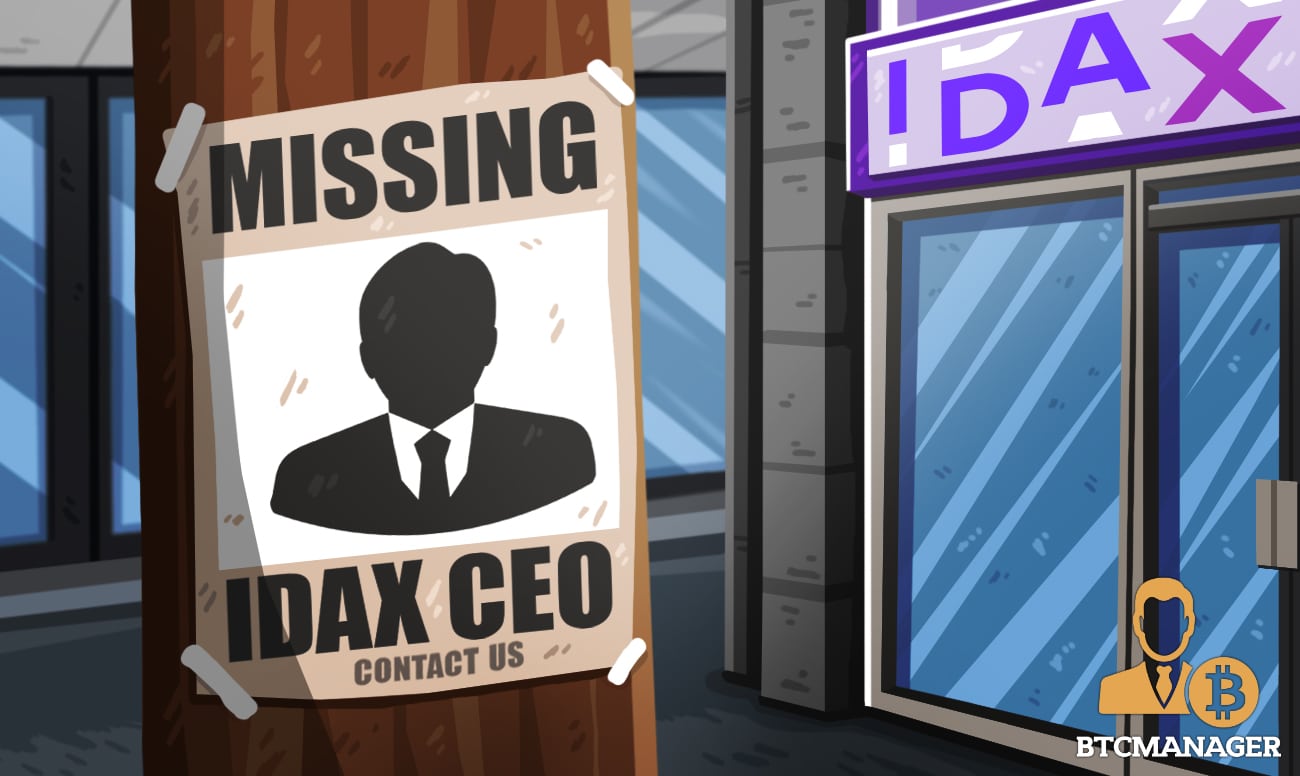 IDAX, an Asian crypto exchange whose users have been unable to make withdrawals since November 24, has announced that it's CEO, who allegedly absconded with the exchange's cold wallet  is still nowhere to be found and as such, it is suspending all deposits and withdrawals indefinitely, according to a blog post on November 29, 2019.
Another Exit Scam 
It appears another cryptocurrency exchange exit scam is in the pipeline, as employees of top Asian crypto exchange, IDAX have confirmed that things are falling apart for the crypto trading venue.
As stated in its blog post, since notifying the public on November 24, 2019, about the serious "network congestion" challenge that made IDAX unable to process customers' withdrawal requests, founder and CEO of the platform, Lei Guorong has gone missing, taking the exchange's cold wallet with him.
The IDAX staffers claim they have been unable to reach Guorong and do not know his whereabouts at the moment. Against that backdrop, all deposits and withdrawals will be suspended till further notice.
IDAX said:
"Since November 24, IDAX Global CEO has disappeared without a trace. For this reason, access to the cold wallet which holds almost all IDAX's crypto balances has been restricted. As such, deposit/withdrawal service cannot be provided."
Emergency Plan
The IDAX team says it's working hard to find out the best way to handle the ugly scenario and separate the facts from rumors. The IDAX team has also advised crypto traders on the platform to refrain from conducting any form of transaction on the exchange.
IDAX added:
"IDAX Global is working on an emergency plan about platform services including deposit and withdrawal services. It is recommended you refrain from using all platform services for now."
Not your Keys, Not your Cryptos
While centralized bitcoin (BTC) trading venues offer users more liquidity and ease of use than decentralized exchanges (DEX), the susceptibility of the former to hacks or even exit scams remains a pain in the neck for cryptocurrency holders.
A November 28, 2019, report obtained by Reuters from blockchain forensics firm, CipherTrace, has pointed out that crypto thefts have surged significantly in the first nine months of 2019, reaching a whopping $4.4 billion.
Though top cryptocurrency exchanges such as Binance offer users refunds when things go wrong, and Coinbase has a $255 million dollar insurance plan to guard users' funds against unforeseen circumstances,  the IDAX saga has once again made it clear that the best bet for crypto hodlers is to keep their private keys themselves, no matter how hard it may seem.