Investment in Blockchain Security Will Grow: The Results of HackIT 4.0 in Kiev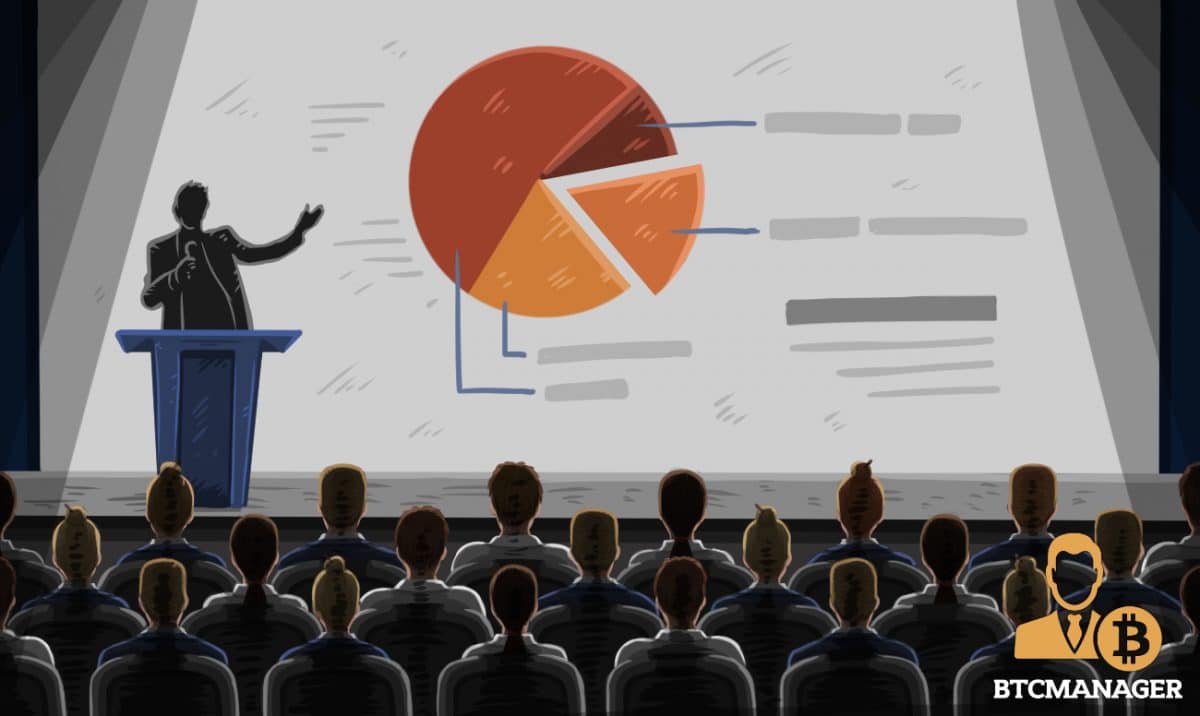 Global losses from hacker attacks in 2018 amounted to $1.8 billion, which exceeds the amount of losses for the period from 2011 to 2017. A sizeable share of victims are investors and users in the field of cryptocurrency and Blockchain technology, the commercial value of which will increase to almost $180 billion by 2025. Such results and forecasts were shared by experts of the cybersecurity forum HackIT 4.0, which was held in Kiev, Ukraine, from October 8 to 11.
The fourth, annual event turned out to be multi-format: in addition to the two-day conference (Attack Day and Defense Day), the guests witnessed a bag bounty marathon, a series of roundtables, and also spent one day traveling to the Chornobyl zone in order to see consequences of a man-made disaster.
In addition to experts from the United States, Britain and France – such as Bitcoin Core developer Peter Todd, ex-leader of the Twitter security team Moxie Marlinspike, head of the Trend Micro Zero Day Initiative Brian Gorenc – the forum was attended by the Minister of Infrastructure Volodymyr Omelyan and representatives of the Ministry of Information Policy of Ukraine.
Decentralized technologies, cryptocurrencies and ICOs have become the main focus of attention this year. According to forecasts of the forum participant, American businessman Julian Zegelman, the commercial value of the Blockchain technology will reach $176 billion by 2025, and will exceed $3 trillion by 2030.
At the same time, the Blockchain and cryptocurrency fields continue to lose billions of dollars, the founder of several businesses in China, Remington Ong says. In the first six months of 2018 alone, the total losses of the industry (including the ICO sector, from which a total of $27 billion has been earned since 2016) amounted to $1.8 billion. According to the expert, this is one billion more than it was "given away" to hackers in the period from 2011 to 2017.
The three main objects of hacker attacks are crypto exchanges, wallets and ICOs (through phishing attacks), the businessman explained. Moreover, among the most common tools used by attackers are:
Social engineering (phonejacking, phishing)
Malware/client access (keyloggers, private key backups)
Wallet (fake wallets, supply chain attacks)
Man-in-the-middle (DNS attacks, fake websites)
Centralized exchanges (hot wallets, inadequate processes, lack of encryption)
ICO (scam ICOs, faulty smart contracts)
Blockchain (encryption algorithm, DOS)
In addition, humanity will soon face new challenges, namely viruses in a decentralized environment, according to Renaud Lifchitz, a French IT security expert.
"In the near future we will see the use of decentralized technologies for harming," he said.
Financial consultant, author of several works on economics, Blockchain technology researcher Dinis Guarda also pointed out one of the newest problems – the risks associated with digitization of human DNA.
"We live at times when, for the first time, researchers from various universities around the world are digitising human and animal DNA. In order to make it work for the common good, key players such as technologists, governments and regulatory boards, will need to create an infrastructure of solid systems of peer-to-peer networks, underlying operations based in strong governance and ethics. Otherwise we might fall into a science fiction dystopian scenario, which is difficult to predict, as it is the result of a series of black swan innuendo waves, triggering the potential next tsunami," Dinis Guarda stated.
The general conclusion of experts is: investment in Blockchain cybersecurity will grow, including investment from governments.
"We have to create a vaccine against hacker intervention and manipulation to make the world free," said Cadic Olivier, entrepreneur, head of the subcommittee on cybersecurity of the Senate Defense Committee of the People's Republic of France.
According to the Deputy Minister of Information Policy of Ukraine, Dmitry Zolotukhin, one of the most important tasks today is to eliminate the human factor and increase the digital literacy of people working in the government.
In a world where the fourth industrial revolution is taking place, digital infrastructure is actively developing. However, it is becoming increasingly vulnerable, so now the number one issue in the world is government intervention in online media and IT solutions of private companies, the Minister of Infrastructure of Ukraine Volodymyr Omelyan said.
"I am grateful to the organizers of the event. I believe that through cooperation we will be able to create new products that will successfully protect both governments and private business," the minister added.
This is a paid press release. BTCManager does not endorse and is not responsible for or liable for any content, accuracy, quality, advertising, products or other materials on this page. Readers should do their own research before taking any actions related to the company. BTCManager is not responsible, directly or indirectly, for any damage or loss caused or alleged to be caused by or in connection with the use of or reliance on any content, goods or services mentioned in the press release.