IQ Protocol Announces Strategic Partnership to power GUMBALL 3000 NFT ecosystem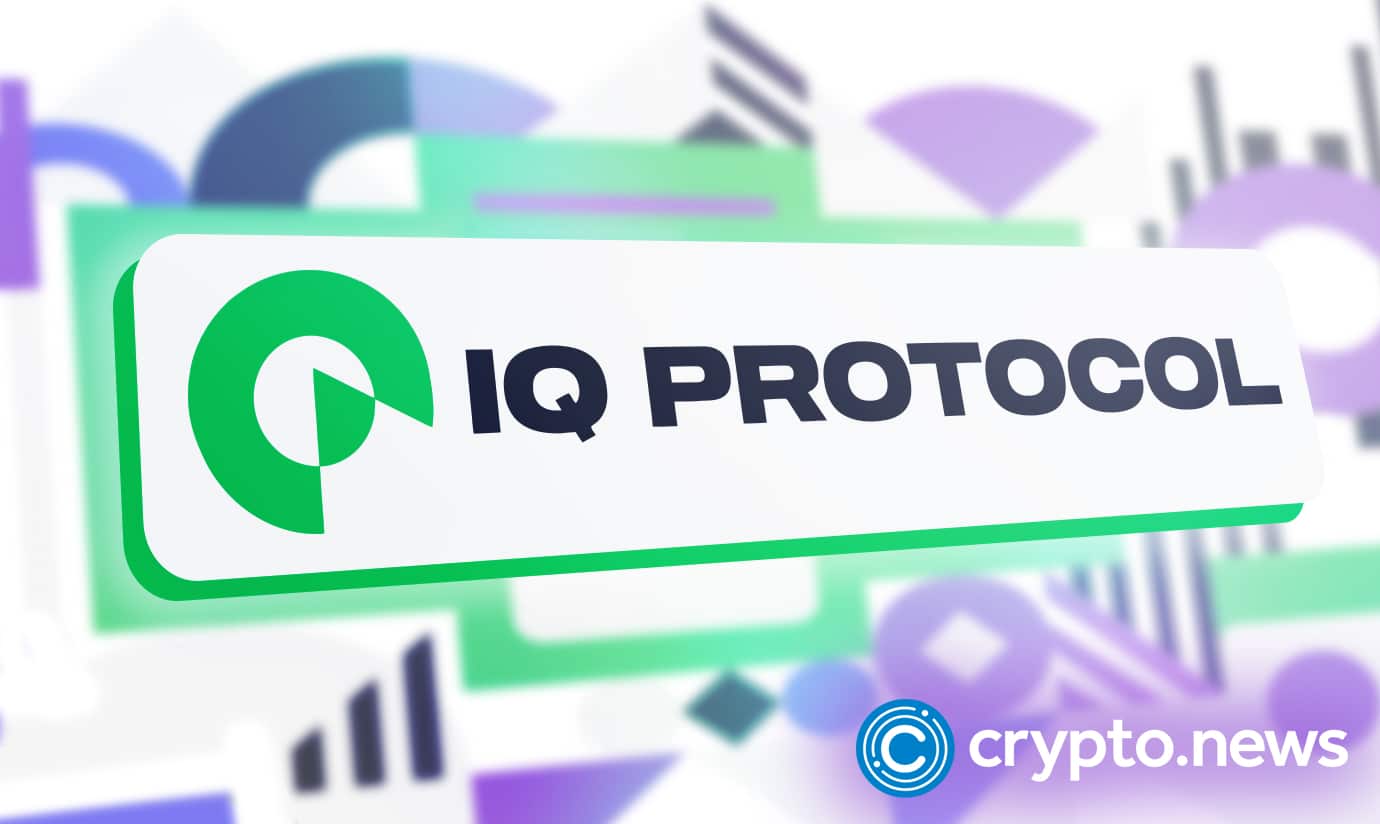 May 23rd 2022, Tallinn, Estonia – IQ Protocol, the world's leading NFT rental marketplace and blockchain subscription solution, has announced a partnership with 'supercars and superstars' global rally Gumball 3000 to power their NFT ecosystem. 
Introducing renting as a component of the NFT economy, IQ Protocol is changing how individuals and projects enhance and provide utility to NFTs. It is quickly becoming the industry standard across events, NFT projects, collections, blockchain gaming, and gated communities.
To Gumball 3000, this partnership represents a strategic move towards the blockchain space and the growing trend of NFTs. Selecting IQ Protocol as a long-term partner on this endeavor will provide Gumball with an NFT rental marketplace solution as well as industry leading experience and prestige.
Gumball 3000 is an entertainment group that combines exclusive cars, art and popular culture. The annual Gumball 3000 rally has evolved into a week-long festival of live music concerts, action sports and spectacular car shows hosted in capital cities, achieving live crowds of over one million people, and a televised and online audience that reaches over 100 million households in 60 countries.
As partners, IQ Protocol will also support the upcoming North America Rally with branding across all 100+ participating supercars as well as billboards in all major cities along the epic adventure, starting in Toronto on 27th May, through the Indy 500, Nashville, Atlanta and Miami where the race concludes on 3rd June.
IQ Protocol will then co-host the finale Gumball 3000 pool party at the Hard Rock Guitar Hotel on the 3rd June. In prior years, the famed finishing-line party has been attended by celebrities including David Hasselhoff, Snoop Dogg, Eve, Travis Barker, Xzibit, Adrien Brody, Tyson Beckford, David Guetta, deadmau5, Michael Madsen, Daryl Hannah, Steve Aoki, Tony Hawk and Dennis Rodman amongst others.
Maximillion Cooper, founder of Gumball 3000, said:
"After a two year break due to the pandemic, we are incredibly excited to be hosting the rally once again. This route incorporates some amazing North American locations and is packed full of incredible experiences – from the launch event in Toronto with deadmau5 performing, attending the famous Indy 500, racing NASCAR at Talladega SuperSpeedway, to kicking a field goal at the Tampa Buccaneers' Raymond James Stadium- before crossing the finish line at David Beckham's Inter Miami Stadium. This Road trip has it all!"
Of the partnership Tom Tirman, IQ Labs Co-founder, said:
"It's brilliant to be a part of the Gumball 3000 Rally later this month. The scale and prestige of the event is truly awe inspiring, drawing millions of spectators in addition to its broadcast to 100MM's of homes around the world. 

Long-term, our partnership will bring enormous opportunity to both companies and credit to the Gumball 3000 team for their vision in bringing the unique brand into the digital economy – we're confident we can add significant value to this endeavor. 

Our co-founder Martin Best will be participating in the race, driving a Rolls Royce Dawn with team number 18, so we'll be cheering him on to bring it home for IQ Protocol at the finish line in Miami."
Backed by Crypto.com Capital, the IQ Protocol NFT rental marketplace will go live in June giving NFT owners the ability to earn passive income through seamless renting of NFTs to other participants and users. The platform is both risk-free for asset owners and doesn't require renters to post collateral – an industry first. The IQ Protocol token, $IQT will be launched later this 2022.
The $IQT airdrop campaign is currently live, meaning stakers of the $PRQ, $MYST and $NIOX tokens will receive free $IQT tokens on launch. To find out more see the IQ Protocol Blog for staking tutorial and airdrop details. 
Additional community promotions and prizes will be announced over the coming months through our social media channels.
ABOUT IQ PROTOCOL
IQ Protocol is a blockchain project providing a decentralized money market for digital asset renting and on-chain subscriptions. The next money lego that allows users to rent wrapped expirable versions of digital assets without collateral, while allowing holders to earn by providing liquidity without risk.
Website | Medium | Discord | Twitter | Telegram | Reddit | YouTube | Instagram
ABOUT GUMBALL 3000
Headquartered in London, England, Gumball 3000 is a lifestyle brand and entertainment group.
Founded in 1999 by British designer and entrepreneur Maximillion Cooper, the Gumball 3000Group has evolved over the past two decades into a global entertainment and popular culture brand. In the early 2000's the annual Gumball 3000 car rally fast became the 'bucket list' event for the rich and famous – televised on MTV's Jackass and immortalized as a Sony PlayStationvideo game.
Official partners have included YouTube, Red Bull, Monster Energy, Nike, Adidas, Puma, Kappa, eBay, Emirates, MTV, Sony PlayStation, XBox, Fiat, Nissan, Ray-Ban, T-Mobile, Guess, Betsafe and many more, utilizing Gumball 3000 events for brand marketing campaigns, content creation and media exposure. Gumball 3000 participants and ambassadors include Lewis Hamilton, David Hasselhoff,TonyHawk, EVE, Bun B, Afrojack, deadmau5, Idris Elba, Usher & many more.