Is Ask.fm About to Unleash a Blockbuster Token Sale?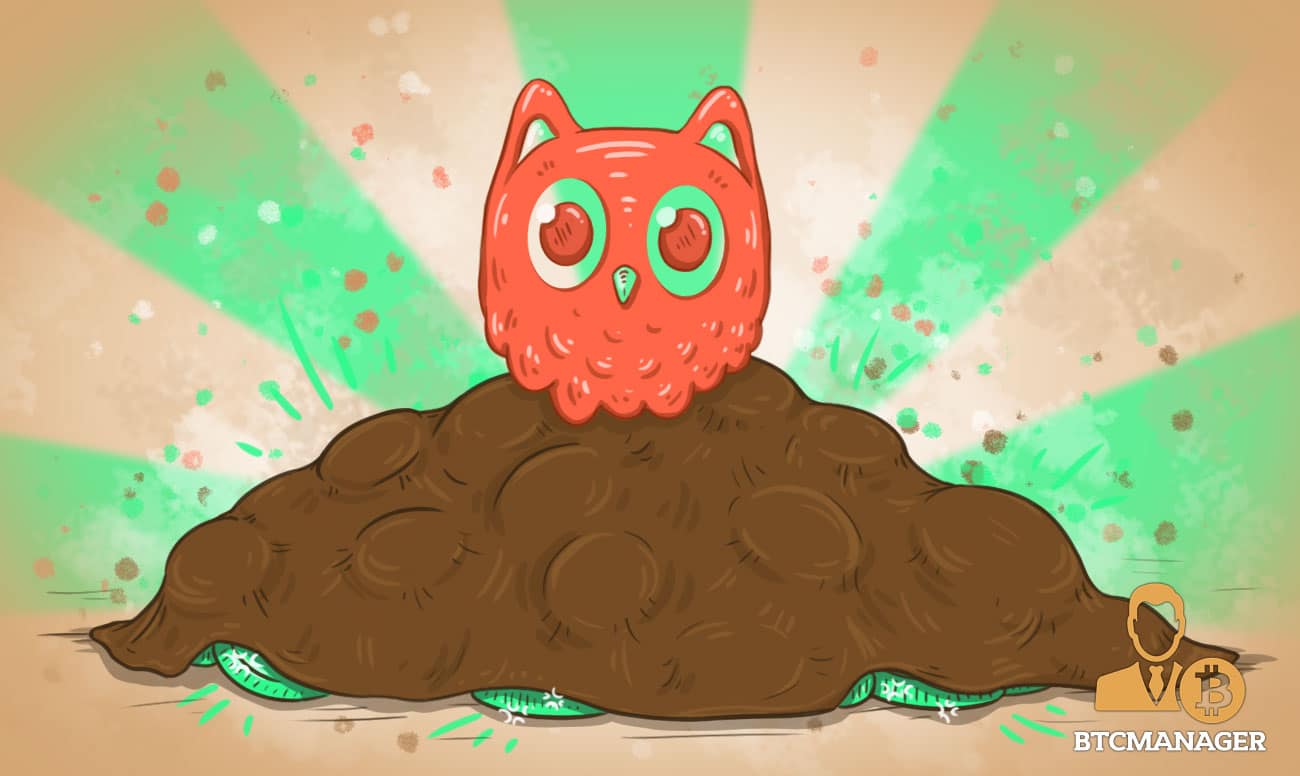 All is not well in the social media sector, and wherever there is trouble there is usually opportunity too. Unless you have been hiding under a rock, you will likely have heard about Facebook's data breach trauma. It has sent shockwaves through the industry and crashed the dominant social network's share price. Amidst the noise there are calls for things to be done differently, such as by moving away from reliance on harvesting personal data. To achieve that aim, blockchain technology has been touted as one possible solution.
That's not such an outlandish idea given that Facebook CEO Mark Zuckerberg said at the beginning of the year that encryption and blockchain were two technologies he would be studying this year for solutions "to fix Facebook". Referencing the power of centralised platforms like his own, Zuckerberg wrote: "There are important counter-trends to this –like encryption and cryptocurrency — that take power from centralized systems and put it back into people's hands."
Add to that the initial coin offering (ICO) being conducted by social messaging app Telegram that has raised a massive $1.7 billion in its private presale of its GRAM token and you can see how others could be tempted to test the waters of decentralisation.
Which brings us to Ask.fm. If you are not a teenager, you may not even have heard of the Q&A social network platform. Alternatively, you heard about it a few years back when children were being bullied on the platform, where you can ask and answer questions either openly or anonymously. Well, these days things are a lot happier at Ask.fm since a redesign that now discourages bullying behaviour. In fact, Ask.fm is alive and well with 215 million registered users around the world, support for 48 languages and an age profile Facebook would love, with 32 percent of users aged under 17 and only 15 percent aged 26 and over.
Well now listen to this – ASK.fm might be about to launch its very own ICO. With investors even more attuned to quality, given the proliferation low-quality and in some cases downright fraudulent fundraising pitches via the ICO route, one important way of selecting which ones to invest in is to home in on the those from an existing business.
What are the Ask.fm ICO Rumors Based On?
Ask.fm is advertising like mad for blockchain developers. Checkout the adverts running on cryptojoblist. The first paragraph for one of them states, "The client is a global social Q&A network with more than 200 million registered users. They are looking for an Ethereum Solidity Developer to join their team to help develop a new blockchain/cryptocurrency project globally."
Now take a look at the domains that Ask.fm has been buying up recently – here's two: askfmico.com and icoaskfm.com. According to Whois, both are registered to Ask.fm Europe Limited.
Also, Ask.fm looks like it has plans for some sort of new service given that it has parked the website address ask-fm.pro. Browse over to the website and you are greeted with a landing page that reads "Askfm 2.0." That looks like a very heavy hint of something new coming down the pipe pretty soon.
Blockchain tech is attractive to social media properties because it holds out the promise of preventing fraud and data breaches in a way that a centralized platform, where the users are the product, cannot.
Messaging apps Telegram and Kik aside, Ask.fm would be a trailblazer in being among the first social media platforms pivoting to blockchain. And with 210 million registered users it probably won't need to worry too much about not being able to advertise on Facebook, Twitter or Google's network to drum up interest.
Your Answer is an Asset
From Ask.fm users' point of view it means your answers would become an asset that you get paid for, in an amount presumably commensurate with their popularity – that would be a big plus for the user base and a fantastic way to introduce more people to crypto.
As a way to attract attention and breathe new life into the product, it makes so much sense for Ask.fm.
Steemit is already showing how a blockchain-based social network works for rewarding content creators and curators, and it could be that this is what the team at Ask.fm have in mind with their pro service.
Maybe the token that powers this new-look Ask.fm will be ASK.
Also, having a young audience is great for the network but the curation of quality answers from experts and influencers would probably be helped by a move to blockchain, where the granular control lacking in centralized platforms can be delivered.
In addition, from an advertisers perspective there is also less risk of promotions appearing in inappropriate places. Ultimately, for ask.fm it adds up to a more diversified revenue stream far less dependent on traditional advertising models.
Finally, nearly half of Ask.fm's audience is in Europe and the former Soviet Union, so an ICO could help it raise its profile in Asia and North America, although regulatory issues would have to be navigated.
Hopefully, if the mounting evidence pointing to the likelihood of an ICO turns out to be true, Ask.fm will go public with a crowdsale very soon, allowing its users and the wider crypto-investing community to get in on what could be one of this year's biggest fundraisings.
Watch this space… or do some digging around yourself. Ask the right questions and you could get an answer that's a pleasant crypto investment surprise.
Disclaimer: This is paid content. BTCManager does not endorse any content or product on this page. While we aim at providing you all important information that we could obtain, readers should do their own research before taking any actions related to the company and carry full responsibility for their decisions, nor this article can be considered as investment advice. BTCManager and its employes are not responsible, directly or indirectly, for any damage or loss caused or alleged to be caused by or in connection with the use of or reliance on any content, goods or services mentioned in the press release.