Japanese snack food maker, Calbee Inc., to deploy evolving potato chip NFTs on Astar Network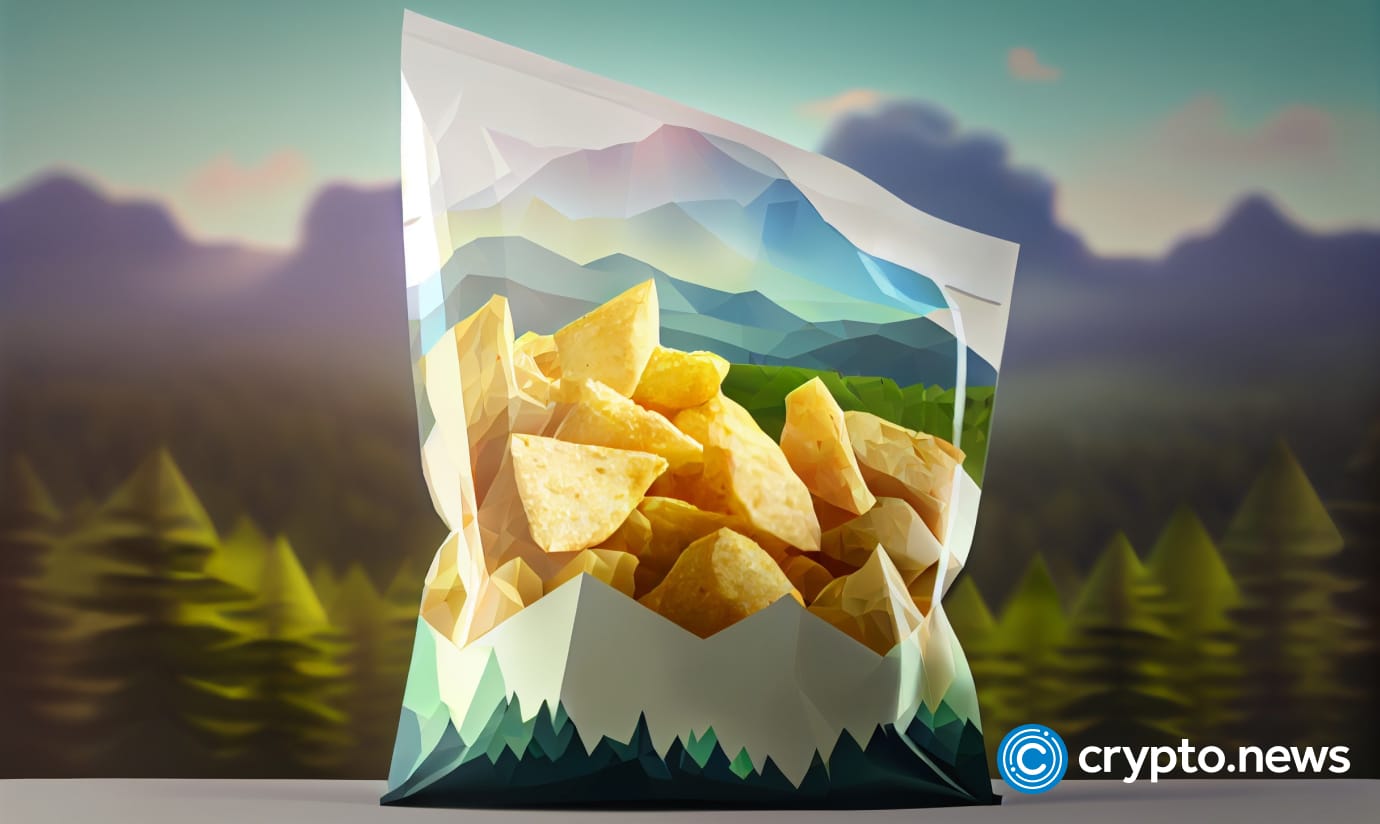 Tokyo, Japan, April 11, 2023, Chainwire
Astar Network, the smart contract platform for multichain, today announced that Japan's leading potato chips and snacks company Calbee Inc. will issue evolving non-fungible tokens (NFTs) on the Astar blockchain as part of a new promotional campaign, "NFT Chips".
With Calbee's NFT Chips Campaign, consumers who buy a pack of Usu-Shio, Consomme-Punch, or Nori-Shio potato chips can claim a free, evolving Potato NFT by participating in its origami-like game "Ori-pake".
The game requires players to follow the instructions printed on the package and fold it in a particular way, much like an origami, then confirm they have done it by scanning it with Calbee's smartphone application "Lbee Program."
Astar Network chief executive officer (CEO) Sota Watanabe said:
 I am very excited to see this use case on Astar Network. Calbee's chips are probably the most consumed in Japan, and I am sure everyone knows this product. Through this campaign, I would like to make a future where Japanese people use Astar Network without knowing what blockchain is. We will keep doing our best to achieve mass adoption.
To participate, consumers must also download the "wappa" web3 data wallet created by DataGateway to claim their free NFT. Each time someone registers a new Ori-pake after eating a bag of potato chips, their NFT will evolve and grow. After registering five Ori-pakes, users will see their evolving NFT transform for a final time into one of the dozens of characters from the "Jagaverse" virtual world.
A hundred lucky winners will end up harvesting a special "gold character" in their wappa wallet that entitles them to six free packets of potato chips, while everyone who holds a fully evolved Potato NFT will be given access to new digital experiences in the future.
Astar Network is a smart contract platform and bridge connecting layer-1 blockchains like Ethereum and Cosmos with the Polkadot ecosystem. In 2022, it was voted the most popular blockchain in the country by the Japanese Blockchain Association; and more recently, it topped CoinGecko's list of Japan's most popular coins. Last year, Astar joined hands with no less than 329 of the country's top brands in a marketing campaign that aims to spearhead the growth of Japan's web3 ecosystem. 
Astar's leading status has seen it emerge at the forefront of the NFT craze sweeping across Japan as dozens of its top brands embrace the possibilities of web3. Its most recent partnership saw it collaborate with Tokyu Railways to distribute free utility NFTs to train passengers.
Calbee's NFT Chips campaign on Astar was made possible through Calbee's partnership with DataGateway, which jointly developed the wappa data wallet with Hakhudo and CryptoGames to enable customers to own and manage their evolving NFTs. The wappa wallet is founded on the idea that personal data belongs to the individuals who create it, not the companies that want to use it. As such, it enables true data sovereignty. Data held within wappa can be provided to individual companies anonymously only with the permission of the wallet owner.
About Astar Network
Astar Network supports the building of dApps with EVM and WASM smart contracts. It offers developers true interoperability with cross-consensus messaging (XCM) and a cross-virtual machine (XVM). Astar's unique Build2Earn model empowers developers to get paid through a dApp staking mechanism for their code and the dApps they build.
Astar is one of the first parachains to come to the Polkadot ecosystem. It is a network supported by all major exchanges and tier 1 venture capitals (VCs). Astar offers the flexibility of all Ethereum and WASM toolings for developers to start building their dApps. To accelerate growth on Polkadot and Kusama Networks, Astar SpaceLabs offers an Incubation Hub for top TVL dApps.
For more information, visit: Website | Twitter | Discord | Telegram | GitHub | Reddit
Contact
Maarten Henskens
Disclosure: This content is provided by a third party. crypto.news does not endorse any product mentioned on this page. Users must do their own research before taking any actions related to the company.