Kevin O'Leary: "I Would Put up to 20% of my Portfolio [in Bitcoin]" if Governments Agree to It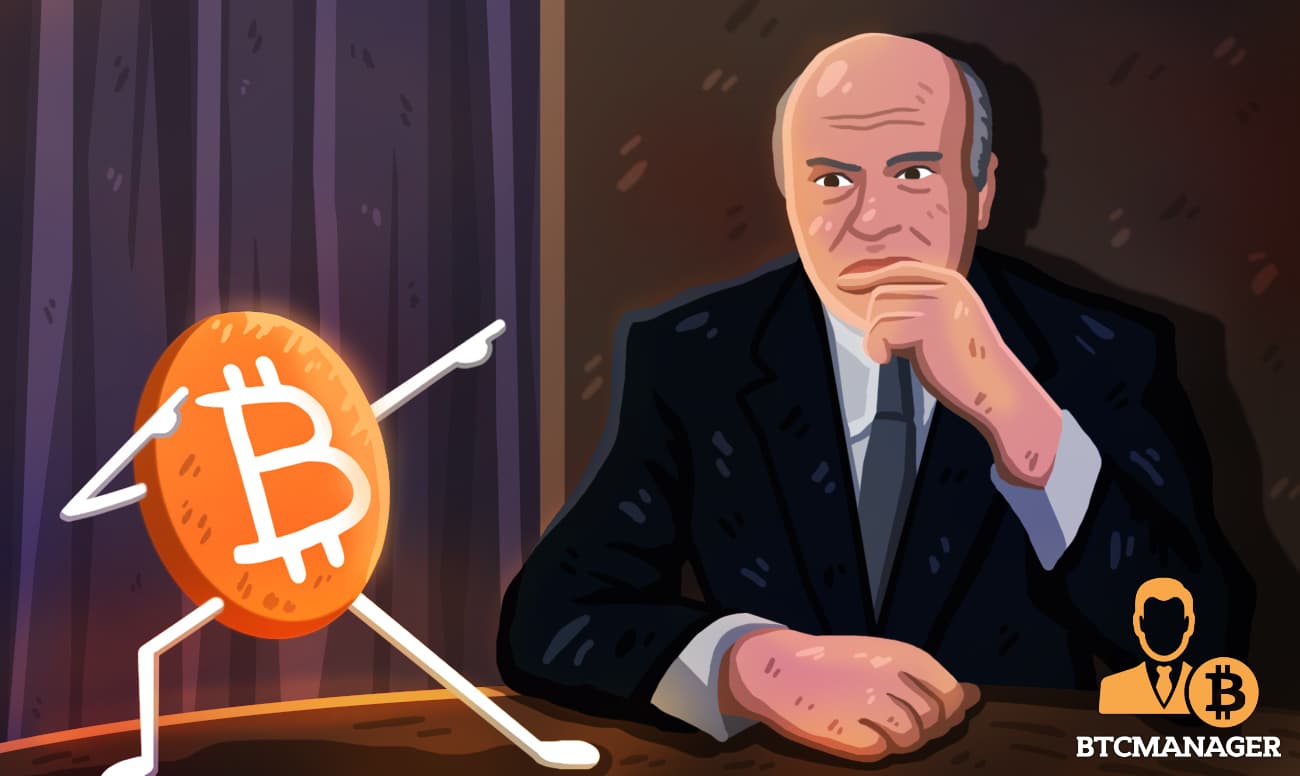 In a Podcast interview with Anthony Pompliano, Shark Tank's Kevin O'Leary stated that he was "not against Bitcoin" and might actually buy more of it. In fact, he went as far as to say that he'd pour 20% of his portfolio on Bitcoin if regulators backed it.
Kevin O'Leary Already Owned Some Bitcoin
In the Pomp Podcast episode, O'Leary seemed to be walking away from his earlier controversial statements last May 2019 when he stated that Bitcoin was "not a real currency" — though he still showed concerns about BTC's volatility at present.
Today, it seems that the Canadian businessman who stars in the reality TV show, Shark Tank, has apparently lowered his guard against Bitcoin after chatting with Anthony 'Pomp' Pompliano. Kevin O'Leary stated that he already had some Bitcoin and he might think investing "a little bit more" of his net worth in the cryptocurrency.
"Maybe I'll put a little bit more [into Bitcoin] just for the heck of it. I have a little bit just so I can watch the price but it bothers me when I can't get the regulator on board."
The serial venture capitalist also pointed out that he never had anything against Bitcoin and that he was only trying to "understand" how it behaves and think long term. He also thinks that there might be alternatives besides Bitcoin, which is basically another risk factor, seeing as there are nearly 8,000 altcoins in existence.
O'Leary Would Put up 20% of his Portfolio Into Bitcoin if Major Regulators Support it
He further stated that he believes that the world really needs currencies like Bitcoin. However, his main doubts over investing anything from 1% to 2.5% of his portfolio into Bitcoin is the lack of support from the government. O'Leary also elaborated that, if regulators were to support digital assets, then he would think of investing a more substantial portion of his portfolio into crypto.
"If you told me the Swiss and the Euro and the American and the Canadian, Australian governments agreed to whatever that is, I would put up to 20% of my portfolio in it."
O'Leary's various comments clearly show a comprehensive change of heart, from opposition to acceptance of Bitcoin. In the same 2019 CNBC interview, O'Leary had also stated that he believes that the digital currency is garbage due to difficulties caused by its volatility, which he still worries about even today. 
Besides O'Leary, another Shark tank investor Barbara Corcoran had also openly expressed her point of view on Bitcoin, stating that buying real estate with Bitcoin is common sense.