Kulfi Finance Introduces a Fixed Rate Lending Protocol on Cardano, Launches Governance Token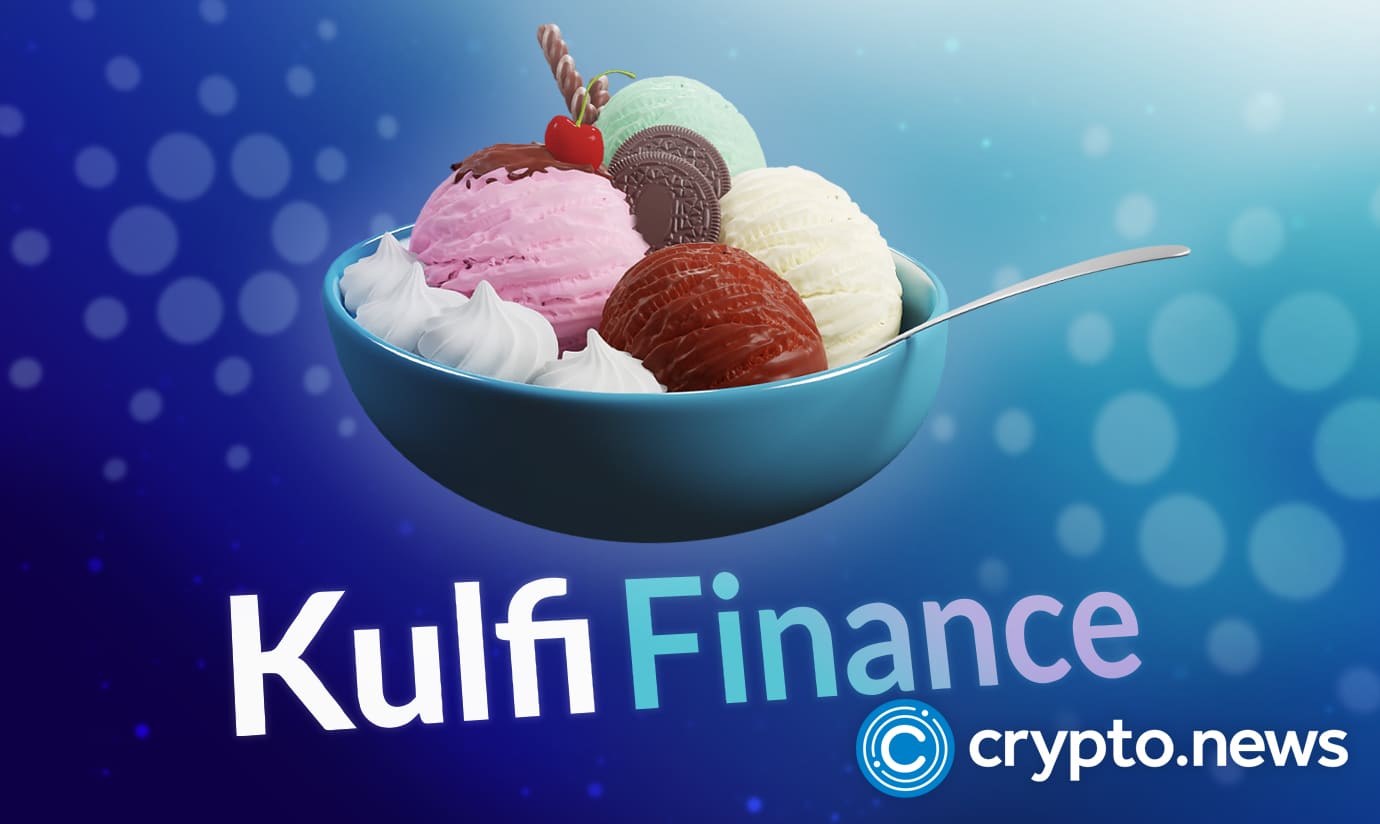 Kulfi Finance a decentralized lending and borrowing protocol, announced its platform launch on the Cardano blockchain. Upon launch, Kulfi V1 will facilitate a fixed rate / term lending and borrowing protocol on the Cardano.
Notably, the release introduces decentralized finance (DeFi) primitives to the network marking a significant milestone in the development of the Cardano blockchain technology. This will allow users to lend and borrow crypto assets with certainty.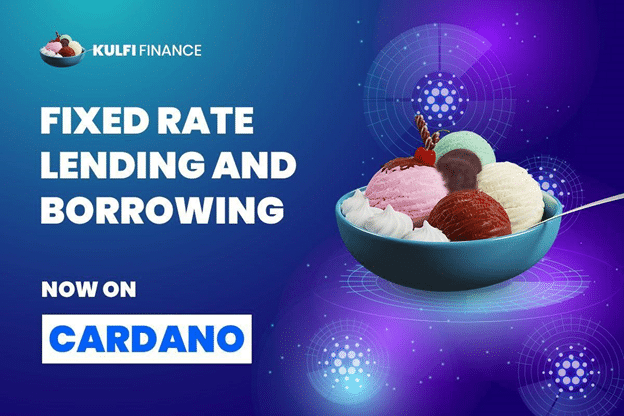 Kulfi Token and Governance
The primary use case of the Kulfi Finance token ($KLS) is as a governing mechanism of the platform. Following the initial launch, the Kulfi Finance team "will provide analysis and parameter recommendations".
However, as the project develops and gains adoption, the team will take a step back. In turn, this will allow $KLS token holders to suggest, vote upon, and implement changes within the Kulfi crypto ecosystem. Every $KLS token is representative of one vote. Ergo, the more $KLS tokens one holds the more influence they can have in a vote.
The $KLS tokens are available on Pre Seed Sale at a fixed price of 1 ADA = 200 $KLS tokens.
Interested participant can follow the link to purchase $KLS token: https://kulfifinance.io/buy
$KLS Token Utilities and Tokenomics
Proposing and evaluating upgrades to the protocol;
Access Grant for Kulfi Borrowers;
On-boarding new collateral types;
Setting liquidity fees;
Activating new maturities for lending and borrowing different assets;
Transaction fees within the Kulfi Ecosystem can be paid using $KLS tokens;
$KLS holders earns a percentage of fee paid within the Kulfi Ecosystem;
Loan repayment can be done with $KLS token;
The supply of KLS is limited to 1 billion tokens making it deflationary.
$KLS can be used to buy NFTs and cryptocurrencies at a discount to regular trading pairs.
$KLS can also be used as collateral currency for Kulfi Lending protocol
Kulfi Fixed Rate Protocol
Borrowing on Kulfi Finance: Users on Kulfi Finance can receive fixed-term interest rates on their loans. Firstly, borrowers must deposit funds as collateral. Then, mint negative wTokens. Negative wTokens tokens are representative of the funds borrowed in addition to a chosen maturity date when the repayment is due. At this stage, borrowers can trade and exchange their negative wTokens tokens for cryptocurrency.
Lending on Kulfi Finance: Users can lend spare capital to Kulfi portfolio, Accordingly, lenders will purchase positive wTokens assets that yields a higher valuation than their initial deposit at a future date. The positive wTokens "matures" over time and becomes redeemable for currency upon reaching full maturity.
Participate in $KLS Token Pre Seed Sale
Kulfi Token is currently on Pre Seed Round for early buyers. This is the first and limited opportunity for the public to gain exclusive early access to purchase Kulfi token at 0.005 ADA per token.
Interest participant can follow the link to purchase $KLS token at a fair price: https://kulfifinance.io/buy
Learn more on Kulfi Finance