Lancashire Cricket Club Taps Blockchain Technology to Improve Tickets Purchasing Experience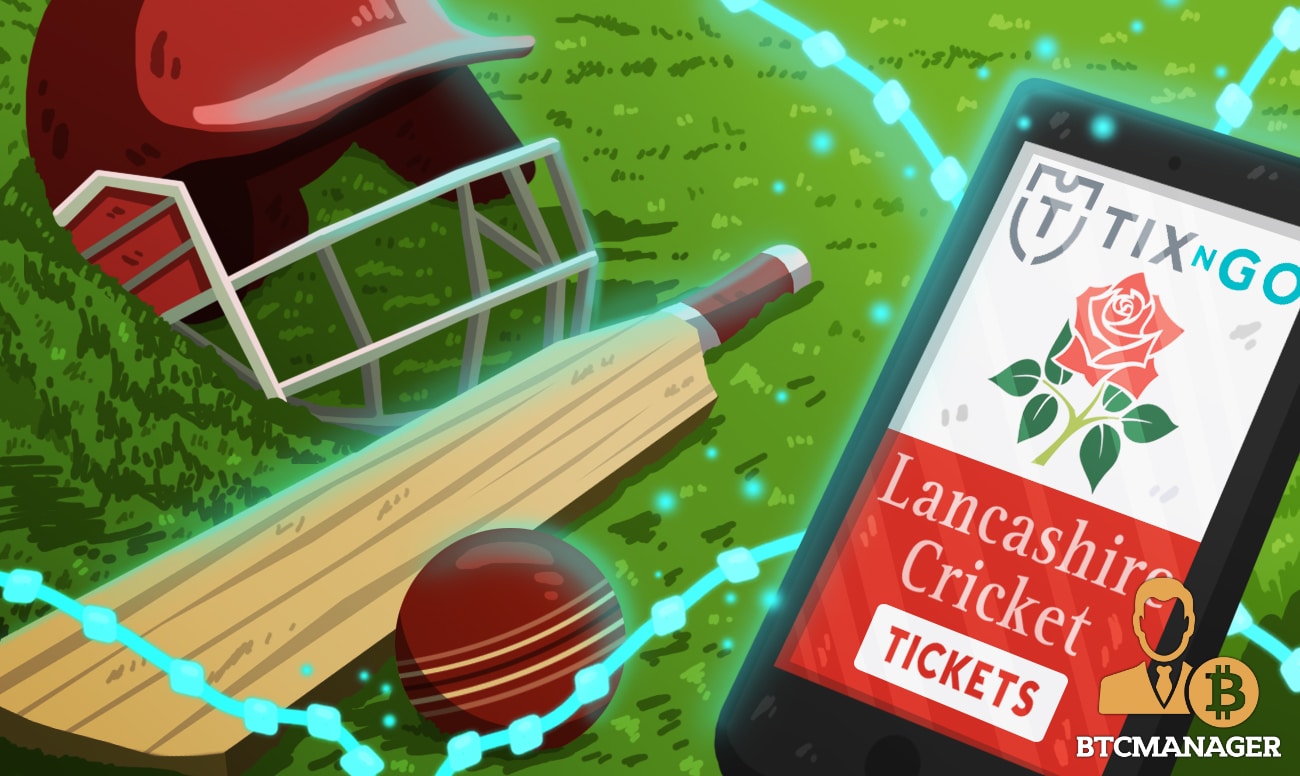 U.K.-based county cricket club Lancashire Cricket recently announced that it will be using distributed ledger technology (DLT) to improve its digital ticketing technology. This, according to a report by Token Post, January 27, 2020.
Blockchain Enters the Cricket Field
Blockchain technology is no alien to sports. The emerging technology has, in recent past, been successful in invading the football pitch as a number of football clubs seem to have embraced the technology, courtesy of its myriad benefits pertaining to streamlining operations and fan engagement.
Extending its potential use-case beyond football, blockchain technology has now been embraced by major cricket club Lancashire which looks to become the first cricket team in the world to activate blockchain secure ticketing.
Per sources close to the matter, Lancashire Cricket Club will be using blockchain mobile tickets platform TIXnGO after having conducted successful trials during the 2019 season.
Notably, a blockchain-enabled mobile ticket platform will ensure that genuine supporters of the club get tickets. The platform will also mitigate the possibility of fake tickets which will subsequently enable Lancashire Cricket greater control over who gains access to Emirates Old Trafford for domestic and international fixtures.
Cricket A Ripe Pitch for Technological Disruption
Commenting on the development, David Hornby, UK MD, SecuTix, said:
"Blockchain technology addresses many of the ticketing issues that both sports organisations and fans alike face. TIXnGO creates a unique, encrypted ticket for smartphones that is completely traceable, removes the risk of counterfeit tickets and simplifies the process of transferring or reselling tickets for the customer. It easily plugs into Lancashire's existing ticketing system to give fans a better and more secure digital mobile tickets experience."
Similar thoughts were echoed by Lancashire's Head of Ticketing and Digital Systems, Jonathan Nuttall. He said:
"I'm delighted that the Club has become the first organization to use new blockchain secure mobile tickets technology, as well as introducing and developing a number of further enhancements to our ticketing operation at Emirates Old Trafford."
In similar news, BTCManager reported on January 14, 2019, how hackers had hacked into the Twitter handle of Cricket South Africa (CSA) and sold fake Bitcoin (BTC) lottery tickets to swindle several unsuspecting victims.