LaneAxis: A Blockchain Solution to Help Truckers Become Autonomous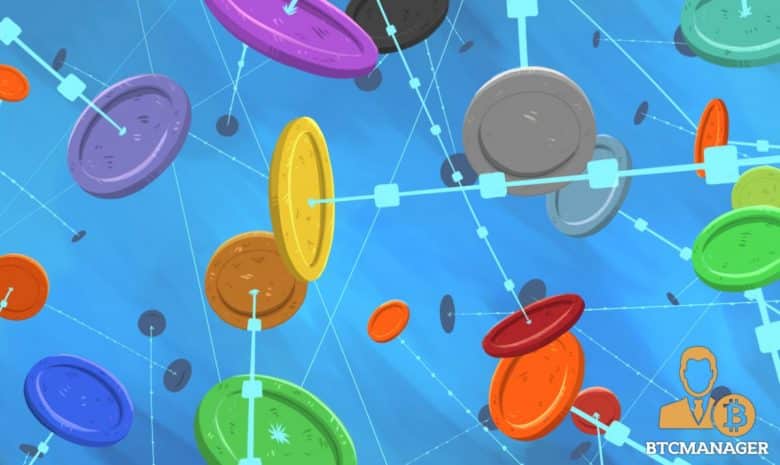 Many large industries and corporations have their "unsung heroes" – individuals and groups whose contributions are critical to the overall success of the enterprise, but who rarely garner the praise and attention they deserve. The unsung heroes in the world of trucking and transportation are the truck drivers. It's the drivers who get goods to where they need to be that keep the global economy humming.
In the U.S. alone, roughly 80 percent of all cargo is carried by over seven million drivers, working for 1.3 million freight companies. LaneAxis, a patented SaaS blockchain-based freight management company, wants to help those truckers do their jobs more efficiently and autonomously as the industry heads in to the 2020s with a forecasted 76 percent increase in market growth.
Surprisingly, the industry remains very much driven by paperwork and face-to-face contacts and is rife with inefficiencies. It's no wonder, then, that innovation companies around the globe have been actively working to improve shipping and hauling logistics. For instance, Uber, which launched its Uber Freight last year, created an app for small- and mid-sized shippers to easily find haulers for their goods.
Some companies like San Mateo's Embark, Sweden's Einride, and even Volvo, are developing prototypes for autonomous vehicles that allow drivers to focus on other parts of their business during non-complex driving conditions, like long stretches of highway. Meanwhile, apps like San Francisco's Keep Truckin' automatically log driver hours, and Mountain View, California's Peloton uses smart sensors to help create fleet trucking platoons to increase safety, fuel efficiency, and reduce emissions.
These apps hope in various ways to make the system more autonomous and to reduce the number of middlemen to increase productivity in one area or another. But only LaneAxis' patented blockchain platform integrates a holistic approach to the problems that many apps are tackling individually. Because of the development team's deep experience in the shipping and freight industry, the company has been able to integrate blockchain capability into the LaneAxis ecosystem to offer a complete automated solution.
The platform enables instantaneous load acquisition, immutable and constantly updating records, and optimal route plotting, saving money, time, and fuel at every step of the shipping process. Meanwhile, their smart contracts ensure automatic payments for loads and fuel, streamline the shipping process, and allow for complete transparency. LaneAxis is also able to automatically calculate and secure finalized contracts, while providing detailed records of packing manifests and safety documents, as wells as ways to ensure procedures outlined in these documents are accurately followed.
The nature of blockchain's open ledger makes it a natural fit for the freight logistics industry, and other companies are certainly experimenting with the groundbreaking technology. However, LaneAxis' complete understanding of the drivers themselves sets them apart from other apps targeting the industry. The mainstay of the platform is its Driver Social Network (DNS), which connects drivers around the world to one another. The company's CEO, Rick Burnett, argues that other apps and platforms focus too heavily on systems alone, while LaneAxis is the only company that pays unique attention to drivers' needs.
"We're confident our DSN will create a social network effect that will translate into a mass adoption of our platform throughout the industry," he says. "We're creating a cool social interface that's designed specifically to keep truckers connected so they will act as both literal and figurative drivers of our ecosystem. Our users will be able to share and access up-to-minute driving conditions in their areas, unlock special discounts, and simply have fun while they're on those often isolating long hauls."
With such a robust social network, the company anticipates being able to attract more shippers into the ecosystem as well, which will make the reach of their app more ubiquitous. Burnett maintains the true value of the platform lies in connecting the shipper community directly with the massive carrier community, which is mostly comprised of small, independent carrier companies with six trucks or less. "Our goal," says Burnett, "is to attract as many as 4 million drivers to our platform, with access to more than 2 million loads a day, which will eventually lead to the creation of a true and virtual transportation ecosystem."
LaneAxis is powered by its AXIS token. The company will launch the first tier of their full public token sale on September 21. Their presale is now live with bonus incentives in place to attract more buyers and has already reached its $2 million soft cap.
To find out more about LaneAxis and to purchase AXIS tokens, please visit http://www.laneaxis.io.
Disclaimer: This is paid content. BTCManager does not endorse any content or product on this page. While we aim at providing you all important information that we could obtain, readers should do their own research before taking any actions related to the company and carry full responsibility for their decisions, nor this article can be considered as investment advice. BTCManager and its employes are not responsible, directly or indirectly, for any damage or loss caused or alleged to be caused by or in connection with the use of or reliance on any content, goods or services mentioned in the press release.