Is Bettergram Really Better? A Deep Dive into Telegram's Crypto-Specific "Hard Fork"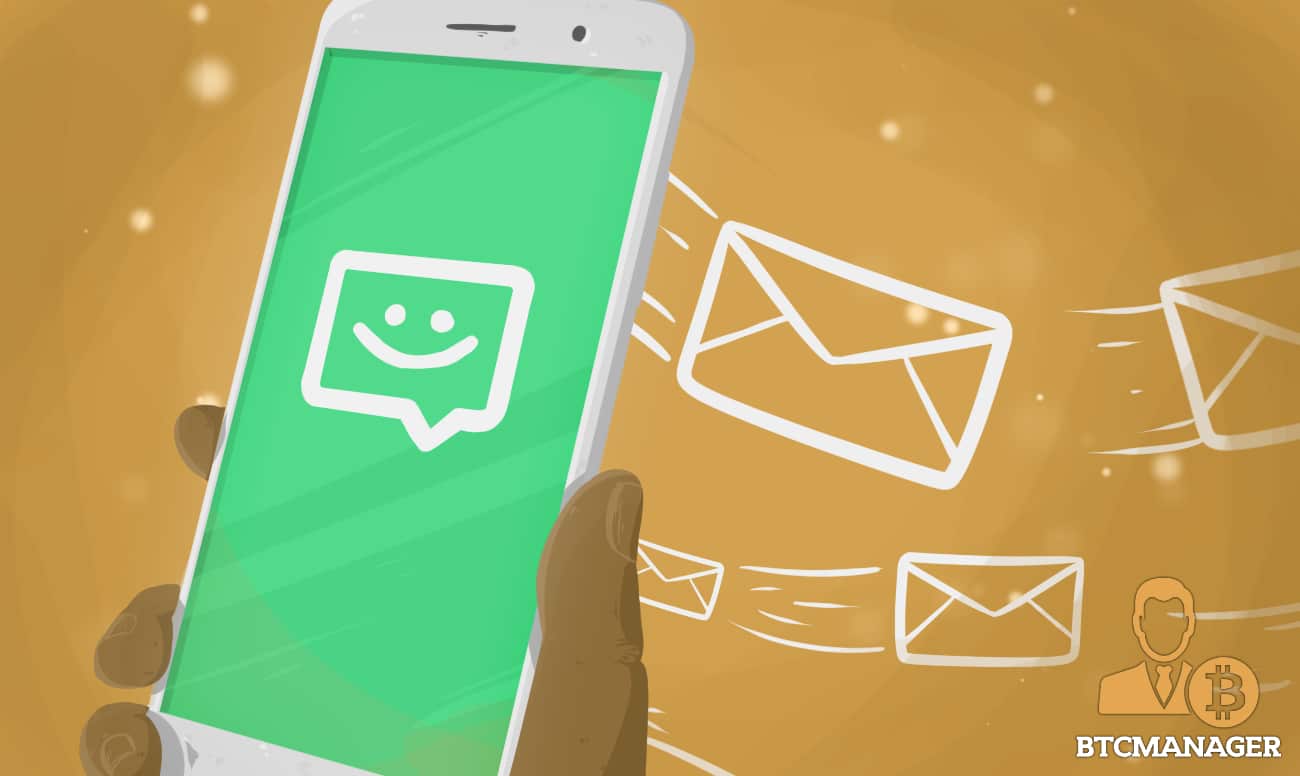 While Reddit and BitcoinTalk have historically been the two major platforms for cryptocurrency-related discussion, that has changed almost entirely in the past few years. Chat applications such as Slack and Discord are increasing in popularity due to their ease of use and wide availability. Of all the platforms, however, Telegram has turned out to be the de facto choice for most ICOs launched in the past year. With over 200 million registered users, it is clear that the chat application is here to stay. That being said, a competitor has emerged that looks to build on the faults of the favorite communication app.
Polishing the Rough
Bettergram is essentially a fork of the original Telegram app built for desktop computers. According to its developers, the original code of the chat application has been tweaked and modified "to provide users with a more organized interface." The result is a somewhat familiar Telegram experience, with a few notable quality of life improvements added in.
It is perhaps important to note that Bettergram does not seek to develop a clone of Telegram, and is instead only attempting to offer an improved version of its precursor.
It is almost immediately clear that Bettergram is looking to establish itself as the definitive Telegram client for computers. More importantly, though, the application is built almost exclusively within the cryptocurrency community in mind. After all, one of the app's highlight features is the ability to view live cryptocurrency prices directly from Live Coin Watch.
Users can access this feature by clicking on the bottom right icon of a chat, which reveals submenus for crypto prices, emoji, stickers, and GIFs. While the latter three have always been available to users of the ordinary Telegram app, the live price list is a selling point for Bettergram. Once selected, the app shows a list of the top ten cryptocurrencies, with their corresponding prices and 24-hour activity. What is missing, however, is the ability to set custom cryptocurrencies or even change the order of presentation.
BTCManager asked the development team whether an update would change things in the future and they replied affirmatively, stating that work on it was already underway.
A major pain point for cryptocurrency focused Telegram users is the inability to pin more than five chats at the top of the list. Bettergram solves this issue by increasing the maximum cap by ten times, to fifty conversations instead. The developers believe that this drastically improves the user experience as important groups and channels can be easily arranged predictably. While it is unlikely that the average person will need as many pinned chats, the availability of the feature is reassuring for power users.
The stand out feature of the application, however, is its ability to categorize chats based on their type. Bettergram does away with the traditional, single list of chats in favor of a tabbed interface. This allows users to sort and organize their chats easily. For instance, channels that are usually used for announcements and broadcasts can be relegated to its tab, away from the ones built explicitly for direct messages and groups. A fourth tab, named favorites, is also available and can include any chat.
Made a quick 60 second video explaining how Bettergram will improve your Telegram chatting experience. https://t.co/abJbxH9OGt

— Bettergram Messenger (@BettergramApp) August 6, 2018
In an interview with the Bettergram development team via email, BTCManager learned that the application's crypto features would be enhanced a fair bit soon. They said, "We're adding an entire tab for cryptocurrency data including the existing prices tab. We want people to be able to track more than just the top 10 we currently have listed. In addition, we're adding an RSS news feed and videos from popular content makers for crypto on YouTube." In addition to that, the team is open to suggestions from the community.
"We've had a few other suggestions we're going to implement like notes and renaming contacts to give the user more control over their organization."
No Free Lunch
The company has adopted a unique monetization strategy, considering that it is a chat application. The developers have stated that the top of the application will house a "small unobtrusive text bar" to display announcements, which may include notifications about software updates and advertisements. In the future, they may consider adding a paid upgrade option that will scrub all mentions of sponsorships, but there is no indication that it will be made available right away or soon.
One thing that the team has confirmed is that the application will not compromise user data in favor of monetization. Despite its name, Bettergram does not aim to recreate the Telegram infrastructure. According to the company, the account information of every single user will still be relayed through the official servers, with no additional steps or data collection destinations.
This can be confirmed by anyone with a little programming expertise as long as the application has been made open source with all the code available on GitHub.
Security
Security is still an essential aspect of any chat application, primarily as this one has been developed outside of Telegram's influence. To address this, Bettergram has stated, "Security is a huge priority for our team, which is why we hired two independent code auditors to review our Github commits. In addition, noted Cryptocurrency community member Allie Z volunteered to review the code."
One of the code reviews explicitly states that the Bettergram project is "free from any malware or security risks for the end user," "is based off of Telegram desktop's open source code" and that "the changes in code are clearly labeled and easy to understand."
The reviewer, Narek, reportedly has extensive experience with the technologies involved in developing Bettergram. The base Telegram application uses the C++ programming language and the Qt framework for its graphical user interface.
Other auditors focused on Bettergram's build process to spot any unauthorized data transfer. Developer Sergey Borovkov stated, "I have monitored the networking activity of Bettergram application and compared it to Telegram and can conclude it's totally consistent with how Telegram works (with addition of bitcoin prices being requested) – it contacts the same resources in the same way."
On the subject of information storage, Bettergram said that data related to favorites and pinning is stored locally to offer increased privacy. The only information collected by the company is the user's email address, which is not automatically linked to their Telegram account at any stage.
Conclusion
All in all, Bettergram offers a significant step up for Telegram users focused on cryptocurrency-related news and discussion. While it is currently only available on desktop platforms including Windows, Linux, and MacOS, Bettergram developers have stated that work on mobile versions is already underway.
Working hard on the mobile app for Bettergram. It's going to be pretty special for you on the go types.

— Bettergram Messenger (@BettergramApp) August 14, 2018
The core functionality will be ported over to those versions as well, which means that there will be no disparity between platforms. When asked for a timeline, the team responded by saying that they are hoping to release the iOS version within the next four weeks. However, as with any form of software development, that is expected to change.