Blockchain-Based E-Voting to be Piloted During Moscow Student Elections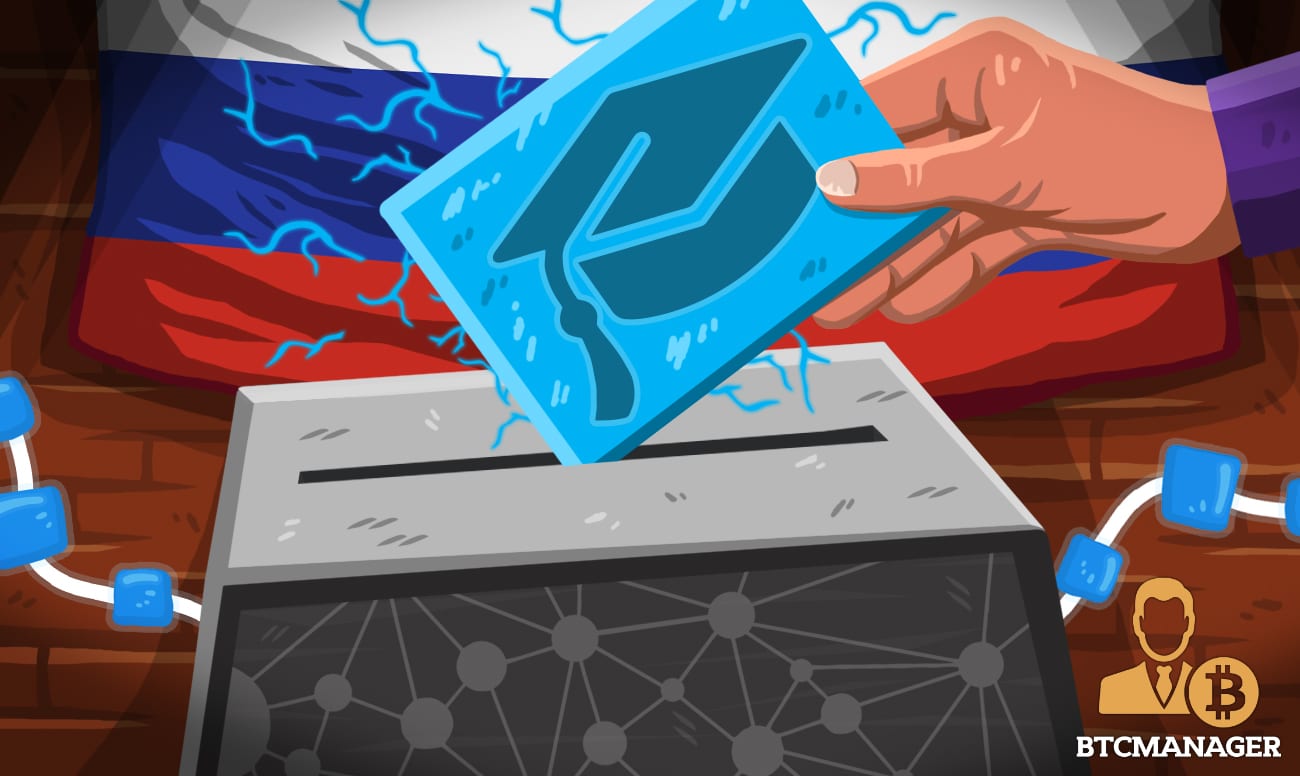 Moscow authorities are planning to test their blockchain-based electronic voting program in the forthcoming student council elections, as reported by the Russian news outlet Tass on May 6, 2019,
Not a Replacement, but a New Option
The Russian federal authorities have previously displayed immense interest in blockchain technology and cryptocurrencies. In December 2017, the Russian government announced that they were to test a blockchain-based e-voting platform as a medium to help citizens report small civic issues and add more transparency to Moscow's Active Citizen initiative. They also stated that the platform might be used during future elections.
As a reflection of their unwavering effort to bring blockchain to the voting system, Artem Kostyrko, the deputy head of the Information Technology Department of Moscow announced on May 6, 2019, that the electronic voting program will be tested during the university student council elections that are to be conducted towards the end of June.
Kostyrko said that the final technical specifications of the pilot program would be sent to the Moscow Election Committee for approval by mid-May. Once that is approved and the legislation regarding electronic voting is adopted by the lower house of the Federal Assembly of Russia, the program would be launched in a public domain for everyone to test it.
The bill to implement and use blockchain-based e-voting system was passed in late April; two months after it was submitted for review. The e-voting system is supposed to be used during the upcoming elections of deputies of Moscow City Council.
The report published on Tass also stated that the new system is not meant to replace the conventional one, but to provide an additional method to the people of Moscow.
All Eyes on Blockchain E-Voting System 
In 2018, a blockchain-based mobile voting application created by Boston firm Voatz allowed West Virginians serving overseas to vote during the November 2018 mid-term elections. According to reports, the same voting application will be used during the presidential elections in 2020. Similarly, Denver, Colorado, will also allow its people to vote during the May municipal elections despite not being present in the city. Catalonia, an autonomous community located in northeastern Spain, was reported to have similar plans for its people.
A Bangkok Post report published in January 2019 revealed that Thailand too was testing blockchain-based voting systems. Japan is also a part of the blockchain e-voting platform bandwagon.