How to Buy Shiba Inu Coin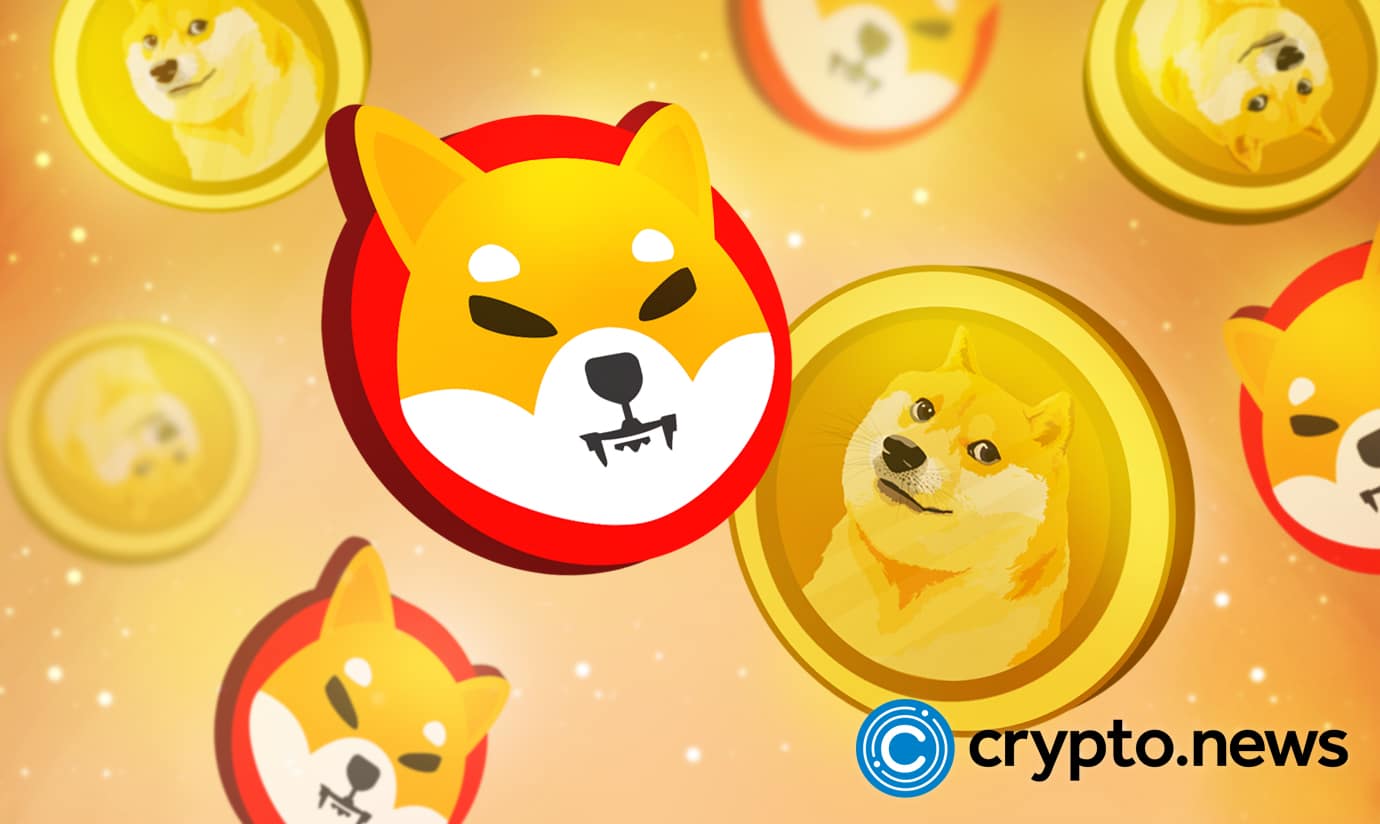 How to buy Shiba Inu? Launched in 2020, Shiba Inu Coin is often considered the next-gen meme coin to rival Dogecoin, the king of meme coins. The idea for Shiba Inu came from a pseudo-developer named Ryoshi, who used the concept of Dogecoin to create an ERC-20 token on the Ethereum network. This article will explore how to buy Shiba Inu Coin and what makes it unique in cryptocurrencies.
Why Should Crypto Investors Buy Shiba Inu Coins?
Shiba Inu is the second-largest meme coin behind Elon Musk's favored Dogecoin. This guide will look deeply into the markets encompassing SHIB and the best spots to buy it.
Before Shiba Inu became one of the popular cryptocurrencies, SHIB was trading at just about $0.00000000005 on DEXes. Early adopters of the coin, who hodled for a little over a year, made massive gains when the coin surged by millions in percentages to reach its all-time-high value of $0.00000954.
The coin's current price still stands at a fraction of a dollar, but some analysts claim it has a 1000x potential. Investment experts predict Shiba Inu's price could reach about $0.00029 by 2030. SHIB enjoys speedy institutional adoption and use cases in several industries. For that, it may be a good idea to HODL it in the near future.
Where to Buy Shiba Inu?
After answering the question 'why,' it's vital to look into the 'where.' Essentially, there are two main ways to purchase and own Shiba Inu coins anywhere across the globe: Using a centralized or decentralized exchange.
SHIB is available in a wide range of centralized crypto exchanges. When choosing the exchange to work with, consider factors such as liquidity, transaction fees, security, regulatory compliance, deposit methods, payment mode, limits, and reliability. Here are the top centralized exchanges to buy Shiba Inu;
Binance or Binance US. Binance exchange and its US equivalent is the largest crypto exchange, with massive daily transaction volumes. The Binance network, available in many countries globally, is compliant, reliable, and highly reputable.
Coinbase. As one of the largest crypto exchanges today, Coinbase has friendly fees, reliability, and an excellent security reputation. It's also beginner-friendly.
eToro. Having made a good name in traditional finance, eToro also has a good reputation in digital currencies. eToro offers user-friendliness, security, and copy trading options for many assets, including SHIB.
Choosing a Wallet to Store Shiba Inu
Another aspect to consider when buying Shiba Inu is the wallet. That's because, as soon as you purchase your SHIB, you will need a safe and secure place to store your coins. When selecting the right wallet for SHIB, you must look into its security protocols (2FA), costs, and earn features.
Moreover, you must check whether the wallet is custodial or non-custodial. The latter offers freedom and ease to access your assets. Other wallets have extra features, allowing you to purchase the coin directly.
Also, wallets can be either hot or cold. Hot wallets are always connected to the internet, suffering risks like online attacks. On the other hand, a cold wallet stores crypto away from the internet, offline. Cold wallets are very secure, especially for long-term holding. So, what are the best wallets to hold SHIB?
Steps to Buy Shiba Inu
So how do you buy Shiba Inu coins on centralized exchanges? This guide will focus on the steps to buy Shiba Inu in the centralized exchange Binance. However, these six steps could work in all CEXes;
Step 1: Sign Up for a Binance Exchange Account
The first and most vital step in buying SHIB is signing up for a Binance account. There are different ways to sign-up for the services starting with;
Each of the three registration options is relatively straightforward and beginner-friendly. In all cases, you will fill in the necessary details like phone number, email, and ID.
Step 2: Add A Payment Method
The second vital step is choosing the payment option based on the ones available on Binance. Binance offers the broadest range of payment options globally, with almost one native to every country.
The exchange has some of the most popularly used options, including debit cards, credit cards, Skrill, Neteller, Paypal, direct bank transfers, and buy with crypto.
Before selecting the payment mode, ensure it's available to your country. Moreover, it's vital to know the fees and other costs involved. The costs vary depending on the payment methods adopted.
Moreover, the payment option chosen could affect the period at which the coins will be deposited in your wallet. Some could go for days.
Step 3: Search for Shiba Inu
The third step is searching for the coin you want to purchase; in our case, it's Shiba Inu. Binance has a long list of crypto assets supported, including DeFi tokens, major cryptocurrencies, and stablecoins. While you select SHIB, you also need to choose the fiat currency you will use; in this case, USD.
Step 5: Enter the Amount
After identifying and choosing your intended cryptocurrency project, the next step is putting down the amount you want to buy. The amount of SHIB you buy depends on the value of fiat you hold. You need to stipulate the amount of fiat you want to spend, and the network automatically displays the amount of SHIB you will get. At the time of writing, Shiba Inu trades at $0.00001116. Hence, if you have just about $100, you can buy nearly 9 million SHIB.
Step 6: Finalize the Purchase
The final step is completing the purchase of your Shiba Inu. Depending on the platform, finalizing could mean confirming the purchase and the details or completing the payment using the selected mode of payment. For instance, when paying with a credit card, it's at this point that you enter the necessary details, including the billing address, and click 'add card.'
You also need to check the payment details and confirm your order fast. Afterward, Binance will direct you to your bank's transaction page, with an on-screen guide available that helps verify the payments. Once done, your SHIB will be credited to your Binance wallet.
How to Get SHIB From a DEX
Centralized exchanges are not the only way to access SHIB in the crypto markets; you can also use DEXes. Through a DEX, you can get SHIB by simply swapping it with another token. Remember, Shiba Inu is an Ethereum-based ERC-20 token. The following are simple steps on how you can swap other tokens for SHIB:
Step 1: Register for Ethereum Compatible Wallet
The foremost step is registering for an Ethereum-compatible wallet, e.g., Metamask, WalletConnect, and Coinbase Wallet. Make sure you have some ETH or ERC-20 token in the wallet.
Step 2: Register for a Decentralized Exchange
You need to sign up for the services of DEXes like UniSwap or SushiSwap. UniSwap is the most popularly used. Fill in the required info, and connect the DEX to your Ethereum-compatible wallet, like Metamask, which is most preferred.
Step 3: Go to the Swap Page
Once you have both the DEX and wallet intact, now visit the Swap page in the former. Select the token you want to swap; in our case, it's ETH. Also, select the token you want to swap to, i.e., SHIB.
Step 4: Fill in Amounts
On the next page, you will fill in the amount of ETH you want to swap, which will be the equivalent value of SHIB you get after completing the transaction.
Step 5: Confirming and Completing
Depending on the decentralized cryptocurrency exchange and/or wallet you use, you might be prompted to confirm the completion of the purchase.
Author's Word
This write-up has explored the steps any investor, novice or pro, can use to acquire SHIB seamlessly. As aforementioned, there are two widely accepted ways to buy the Shiba Inu coin: a DEX or a CEX.
Although there are plenty of CEXes to buy SHIB from, this guide has touched on the top three that would give you the best services and experience. Regarding DEXes, the two top Ethereum-based exchanges, UniSwap and SushiSwap, are the most recommended for purchasing SHIB.
Disclaimer: Always DYOR on the exchange you choose because most have a tendency of updating their terms and conditions which could be super devastating if you lost your funds on matters of technicality.
Frequently Asked Questions
Is Shiba Inu Legal?
The legality of SHIB depends vastly on the legitimacy of crypto in a particular jurisdiction. Therefore, before purchasing the token, you must ensure you understand the legality and the taxation systems imposed.
Is Shiba Inu a Good Investment?
Since its launch, Shiba Inu has been impressive in the markets generating massive investment profits for investors. Analysts and crypto enthusiasts are pretty bullish on SHIB; hence investors should expect even more significant gains in the future.
What Can You Use SHIB For?
You can use SHIB as a currency, meaning you can use it to pay for goods and services. Many companies and projects are already accepting SHIB, including Twitch, Newegg, AMC Theatres, and many more. You can also decide to hold or even swap the coin for others.
How Can I Pay For Shiba Inu?
Many payment methods are accepted for buying SHIB coins, including credit/debit cards, bank transfers, etc. However, the exchange you choose will determine the payment option you can use.