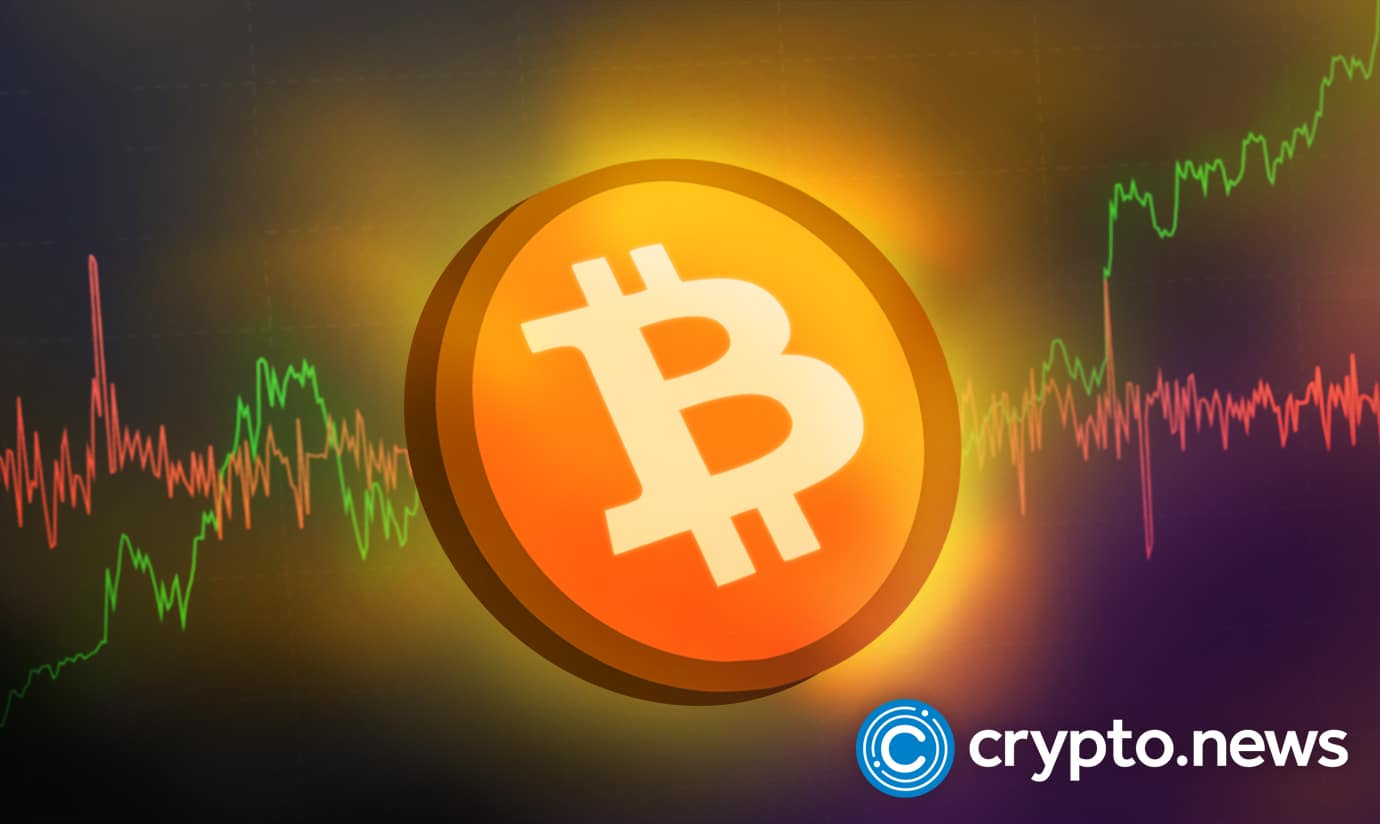 One of the most prevalent questions from investors in 2022 is how to sell BTC. Many want to either get rid of the asset because of price plunges. Others want to start buying and selling the coins for a profit. Of course, there are many ways to sell Bitcoin, depending on your needs. This guide will explore the process of selling BTC and whether it's legal.
Is It Legal to Sell Bitcoin?
The legality of selling BTC depends majorly on your region or country of residence. Since the launch of crypto, developing a regulatory framework that works globally has been an enormous task for watchdogs. A reliable international framework is not yet ready.
Very few countries have working regulations designed for the crypto landscape. However, in most regions, investors can freely buy and sell Bitcoin.
In some other regions, cryptocurrencies are banned. Consider China which recently announced a ban on crypto assets and mining. North Macedonia is another country that recently announced a ban on crypto assets. Egypt, Iraq, Oman, Qatar, Morocco, Bangladesh, Algeria, and Tunisia are other countries that have banned cryptos.
In other parts of the world, watchdogs have taxation systems to trace and regulate cryptocurrencies. India is an excellent example of a country imposing a tax on buying and selling crypto. Before selling BTC, therefore, do thorough research on the regulations in your country.
The regulations that can vastly affect BTC's sales are tax related. India already has a taxation system for crypto trading. Research your country's regulatory stance and taxation systems when planning to sell Bitcoin.
What to Consider When Selling Bitcoin
So, what factors do you need to consider when selling your Bitcoin? Preferences and circumstances matter when choosing how and when to sell your BTC. Some may have emergencies and hence want to sell bitcoin instantly. Others may trade BTC for gains after noticing the prevailing market prices. Whatever your reasons, you need to consider the following factors;
General BTC prices in different exchanges
Fees charged by different crypto trading platforms
Security protocols followed and network reputation.
Customer support systems implanted.
Limits. Different platforms have different trading and withdrawal limits.
Withdrawal Options Available
Another thing you ought to consider when selling your Bitcoin is the withdrawal options available. This differs based on the crypto exchange you select. Crypto exchanges with large user bases have more payment options than those with fewer users. Among the most popular withdrawal solutions include;
Credit and debit cards
Direct bank transfers
Paypal
Cash
Where Can You Sell Bitcoin?
Crypto Exchanges
The first and most popular way to sell Bitcoin is through cryptocurrency exchanges. Centralized crypto exchanges have been designed to enable investors to place their sell orders and wait for buyers. So, what are the best crypto exchanges used in buying BTC? Here are a few;
The exchanges above are just a few of the many other ones available in the crypto ecosystem today. Remember to research their KYC requirements, security, and many more, before choosing to work with any of them.
Use Peer-to-Peer Trading
Peer-to-peer (P2P) crypto trading involves selling a particular digital asset directly to the buyer without involving third parties. It occurs via P2P crypto exchanges. Among the popular P2P exchanges for BTC include Local Bitcoins and Local Crypto. The two offer a wide range of payment options and ease of completing transactions.
Swap BTC for Other Crypto
Another way to sell your BTC is by swapping it out for other cryptocurrencies. Swapping is directly changing one cryptocurrency for another. You can swap BTC for Ethereum, Monero, Cardano, Binance Coin, or other cryptocurrencies. Swapping networks like Changelly and StealthX offer reliable services when changing BTC for other cryptos. In a swapping case, you don't receive a fiat but another crypto.
Bitcoin ATMs
Bitcoin ATMs are some kiosks that allow investors to buy bitcoin by depositing cash physically. Over the recent years, more evolved Bitcoin ATMs have been offering both buying and selling options. You just will be required to input your wallet address by scanning a QR code. You must also add withdrawal options, which mainly include cash.
Steps to Sell Crypto in Centralized Exchanges: Binance
Selling bitcoin on Binance is a process that involves just a few straightforward steps. It's even simpler when using credit or debit payment options. However, other many other options are also supported;
Step 1: Sign Up for Binance Exchange Services
The first step to buying or selling crypto on Binance is signing up for the exchange services. Unlike many exchanges, Binance makes the process of signing up relatively straightforward.
You will be required to give some of your details like email, name, and phone number. Binance also has verification levels for everyone who wants to sell on the exchange. After signing up and verifying, you can now start your trade.
Step 2: Login and Select Receipt Option
After signing up and verifying your account, you need to log into your account and select the method you want to receive the funds again. After logging into your account, you merely need to click the 'buy crypto' bar and select the payment option. We will use the debit/credit card payment option in our illustration.
Step 3: Select Sell
After choosing the payment option, a new page will open, giving the buy or sell option. You need to select the sell option and choose your fiat and cryptocurrency. In this case, we use EUR as an example. Enter the BTC amount you want to sell, and the network will autonomously calculate the fiat (EUR) amount you will receive. After selecting the amount, click continue.
Step 4: Select Specific Payment Option
In the second step, you choose credit/debit card payment options. Now at this stage, you select the individual card you want to use. You can click manage cards and choose one of the cards you already have or add a new card. Binance allows you to add a maximum of 5 cards, supporting only Visa Credit or Debit cards.
Step 5: Confirm Payment Details
At this point, you generally need to confirm your order. The limit for order confirmation is 10 seconds. Any delay past 2 seconds means the prices will be refreshed, hence recalculating the order. After clicking confirm, your order will be posted autonomously.
Step 6: Order Status
You need to confirm the status of your order from time to time. You can also see all your orders as transaction history. The six steps highlighted above will work in almost all popular centralized exchanges, with some very few tweaks.
Final Word
This guide highlights the process of selling Bitcoin. Many ways are supported within the crypto ecosystem, including using CEX, P2P exchange, swapping, or Bitcoin ATMs. Your choice of platform should depend on fees, security, limits, customer support, and prevailing prices. Investors can work with many withdrawal options, including bank transfers, cards, and cash.
Can I sell my Bitcoin?
Yes, you can sell your Bitcoin for real money, just like any other commodity. The easiest way is through exchanges like Coinbase, which allows users to purchase Bitcoins from over 30 countries. Bitstamp, Kraken, Poloniex, LocalBitcoins, Paxful, etc., are good options if you would rather use another exchange. Some platforms offer instant purchases, while others allow for manual verification by email. However, when selling bitcoins, be prepared to lose some of them to transaction fees.
Where can I store my bitcoins?
There are thousands of places where one can keep bitcoin safely and securely, such as cold storage wallets. Cold storage means storing the private key offline and only accessing them when needed. One example of a safe place to store bitcoin can be through a hardware wallet like Trezor or Ledger Nano S. After purchasing your first digital currency, you may want to go further into understanding how these devices work.
How do I sell my bitcoin?
When selling bitcoin, you have two options: 1) private sale, where buyers pay for bitcoins directly using a bitcoin wallet; 2) public auction, where buyers bid against each other to acquire bitcoins from you. If a buyer pays too much for your bitcoins, they may ask you to return the funds later. The best way to maximize profits from selling bitcoin is to wait until the price increases substantially, then list them for sale on sites like Coinbase, LocalBitcoins, and Paxful.
Is buying Bitcoin worth it?
Buying bitcoins is worth it, but only if you want to speculate about future values. Investing in other cryptocurrencies might be better if you're looking for an investment opportunity. A single coin like Bitcoin has no intrinsic value beyond speculation.