Viacoin Successfully Enables Decentralized Swaps between Cryptocurrencies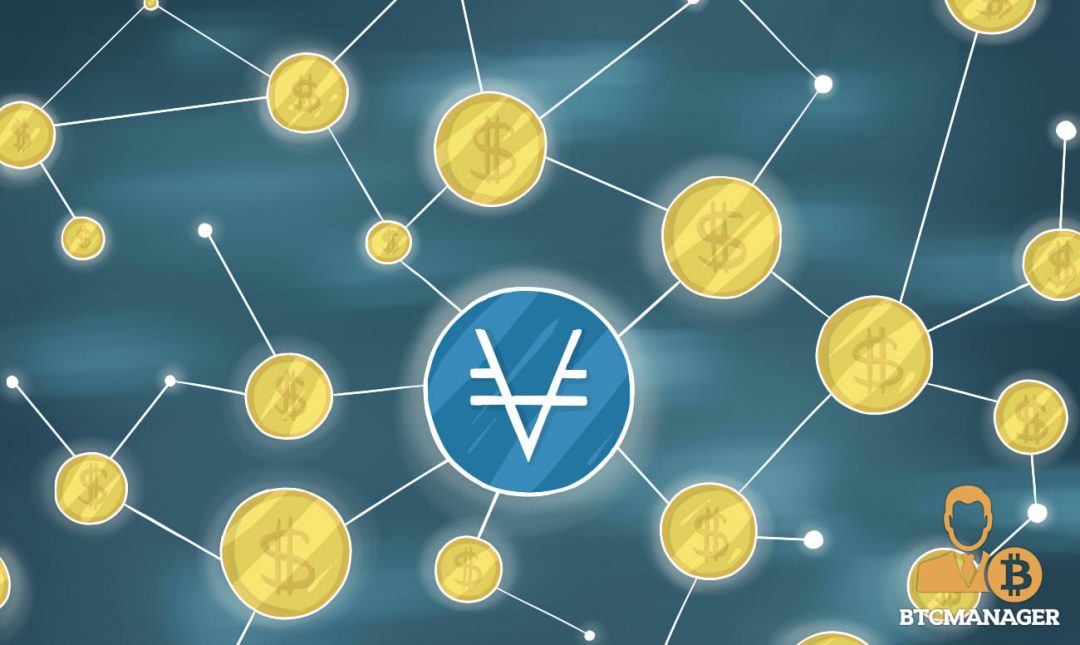 Viacoin (VIA) is an open-source cryptocurrency designed to solve many of Bitcoin's flaws, specifically the congestion problems. The coin was launched in 2014 using a proof-of-work algorithm based on the Bitcoin protocol and was able to integrate decentralized settlement and a Meta transaction protocol within the blockchain enabling transaction speeds up to 25 times faster than bitcoin.
Viacoin integrates a ClearingHouse feature. ClearingHouse is a protocol that allows for asset issuance and p2p trading on the Viacoin blockchain, and one of the latest developments of this project which is now allowing trading over the Viacoin blockchain between a number of other cryptocurrencies. Recently, a Twitter post from one of the team developers delivered great news. It seems that the team just tested the Viacoin atomic swap implementation and successfully swapped Viacoin against Litecoin.
A little bit of Viacoin History
Viacoin was released on July 19, 2014 by a prominent figure in the world of Bitcoin trading and a well-known developer in the BitcoinTalk forum called Btcdrak (AKA Drak). Drak believed a new coin needed to be designed that would allow its blockchain to support exclusive services and was decided to launch his own cryptocurrency after huge debates around Mastercoin. BTCDrak was inspired by Bitcoin in April 2013. He had some technical debates on BitcoinTalk about Mastercoin back in September 2013 and ultimately used his own ideas in Viacoin.
During a period of eight days in July 2014, there was a presale, which sold 10 million VIA for 610 bitcoin, with a price of around 6100 satoshi. Viacoin also introduced the ClearingHouse, and the web wallet – Clearwallet in July 2014 when it launched.
Btcdrak then brought in developers Grynn San, Bitcoin Core developer and Coinkite advisor Peter Todd and Romano to speed up and improve the development of new features. After that, the project introduced a lot of features and has been growing ever since.
Viacoin Features
Viacoin is an innovative cryptocurrency platform involving a lot of remarkable features which gives it the chance of being a market leader in the future. Some of the key features include:
Fast Transactions: speeds up to 25 times faster than bitcoin.
SegWit: Fixing many issues from malleability all the way to scaling. The main benefit of SegWit is that is makes scripting easier to upgrade, opening up the benefits of Schnorr signatures, sidechains and many other improvements.
Smart Contracts: Rootstock is a smart contract platform which has a two-way peg. Rootstock runs a turing complete virtual machine and in the updated whitepaper, it could work with Viacoin via merged mining, allowing for more than 2000 transactions per second on-chain.
Anonymity: Viacoin enables private transactions using TOR support and has prioritized anonymity as a key goal for 2017. By the end of the year, we should see the Styx technology implemented on top the Viacoin blockchain, where more information can be found here. Styx works as an anonymous, atomic payment hub that will provide users with fast payments along with zero knowledge contingent payment proof.
Decentralized exchange: trade assets, tokens, viacoins or XCH using the ClearingHouse, allowing you to create your own tokens.
Lightning Network: off-chain, layer 2 network. Support for instant transactions with payment channels. This feature is not activated yet but once live, altcoins that are compatible with the Lightning Network, such as Viacoin are likely to experience a surge in interest.
Moreover, the Velox payment hub, a product for merchants, will be released in the near future to allow global micropayments.
When it comes to digital currency projects, Viacoin seems to have an edge as it presents itself as a third generation coin. The altcoin comes with faster transactions and has the facilities needed to support it and can even take care of microtransactions for small items such as software applications and digital games or even paying for in-game purchases.
Viacoin holds the key to the future of digital currencies as it introduces a large number of powerful new features that will help to propel blockchain technology forward even further. For the ones looking for a good investment, this one might be a good pick to keep under the radar.
The weekly chart below shows the price action for VIA-BTC, with a fractal support providing resistance around 0.00007078. We could see the market test this support before drifting back into long-term equilibrium above 0.00040 as indicated by the Ichimoku cloud for early 2018.
The monthly chart also suggests a long-term equilibrium near 0.00040, shown below. The market is testing the support provided by the large bullish candlestick from June 2017. We await October's close; if the monthly close is below 0.00015739, then we look to buy near the next support at 0.00002655. On the other hand, a monthly close above 0.00015739 could justify long positions.