What you Need to Know about Facebook's Entry into the Cryptosphere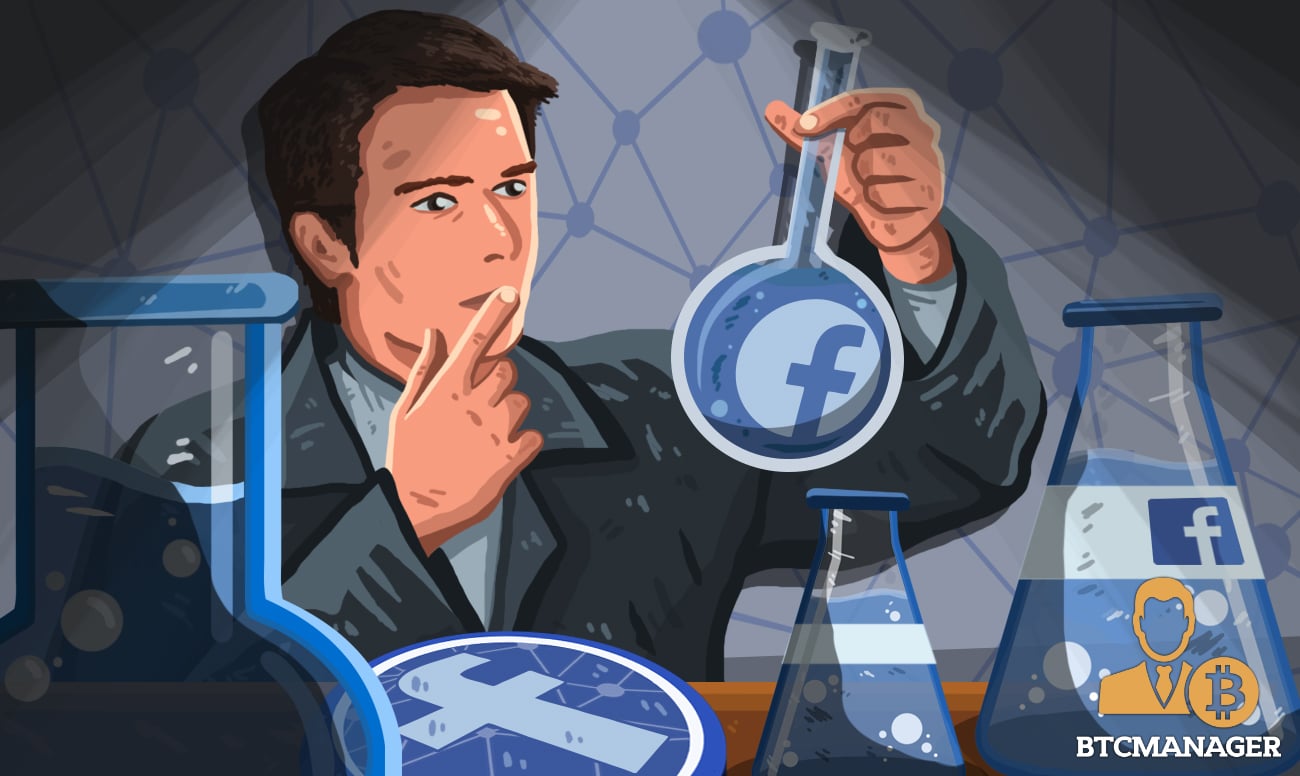 The rumor that Facebook is planning to enter crypto space is now an open secret; all indications point to the tech giant launching their crypto coin very soon. The company is rumored to be working with Telegram and Signal to start a digital currency for its WhatsApp service.
Introduction
According to a December 2018 Bloomberg article, initial reports indicated that the social networking platform may want to focus on the Indian remittance market.
India is reportedly the largest recipient of international remittances worldwide and by hosting 300 million of Facebook's two billion users, targeting the subcontinent's user base makes a lot of business sense.
Even though Facebook has played its cards under the table and information is still scanty, there are a few things we can now reveal about the future mysterious cryptocurrency. Facebook Founder and CEO Mark Zuckerberg made blockchain and cryptocurrency hints via a January 4, 2018, Facebook post when addressing the issue of users abusing Facebook where Zuckerberg suggested that encryption and cryptocurrency could offer a remedy.
He stated: 
"I'm interested in going deeper and studying the positive and negative aspects of these technologies, and how to best use them in our services."
Plans Slowly Coming Into Focus
According to two respected publishing houses, Bloomberg and The New York Times, plans for the much-awaited Facebook cryptocurrency are slowly coming into focus, but the crypto world's axis has yet to tilt in their direction.  
The California-based social networking titan declared on May 2018 it was creating a team within its ranks to explore the technology behind Bitcoin to see if and how it could be incorporated into its products and after that they went mum about their plans. 
A horde of media leaks in the recent past is helping to shape up a picture of exactly what Facebook is up to and what the industry can expect. The team of more than 50 led by the former Facebook's head of Messenger David Marcus and former head of Instagram Engineering James Everingham are working on a digital payments platform for WhatsApp, Facebook's end-to-end encrypted messaging App.
The digital coin, a stablecoin, will allow users to send and receive money without any fees.
Is it a Cryptocurrency or a Stablecoin?
There has been a lot of debate on whether Facebook is taking the route of creating a pure cryptocurrency.
The information available shows that the tech giant wants to build a coin that would bypass the effects of price volatility. According to The New York Times report, the Facebook blockchain team is working on a type of stablecoin, meaning that the value of the digital currency will be pegged to the value of a fiat currency or other asset.
This means that, unlike the ordinary cryptocurrencies like bitcoin that fluctuate and can make or break fortunes instantly, users will not have to worry about the coin's value. Insider reports show that Facebook plans to peg the value of its coin to several select foreign currencies as opposed to just the U.S. dollar.
The proposition by Facebook is therefore not likely to attract speculators or investors who would have been enticed by a cryptocurrency whose wild value fluctuation would create an opportunity for making a profit.
The end product will potentially be of great interest to consumers, however, who would want to make purchases or remittances without becoming worried about erratic price changes.   
Will it Be Decentralized?
Rumors about Facebook's alliance with blockchain technology have been on the news for a while now, but questions remain whether the upcoming coin would run on a decentralized network.
The answer to this question will depend on whether Facebook would or could control the currency. If the Social networking giant wants to approve every transaction on the network, then a centralized system like PayPal would serve them better than a decentralized blockchain. 
Insider reports seem to speculate that Facebook, Signal, and Telegram are all working in the direction of a digital coin running on a decentralized network. This would mean that the crypto created would, to some extent, run independently of the company that created it. 
There's a rumor that Facebook has been talking to cryptocurrency exchanges to have them sell it coin too.
If that turns out to be true, the social media company will have potentially eased the burden associated with regulation. If cryptocurrency exchanges hold the currency, they become responsible for the process of screening of potential customers and remove the cumbersome Know-Your-Customer (KYC) methods from Facebook's jurisdiction.
When Is it Likely to Launch?
As per The New York Times report, the Stablecoin is likely to be launched during the first half of 2019 or thereabouts. Quoting unnamed inside sources, the publication says the company has already approached select cryptocurrency exchanges that could be roped in to support their upcoming product. A Facebook insider who refused to be named stated:
"Like many other companies, Facebook is exploring ways to leverage the power of blockchain technology. This new small team is exploring many different applications. We don't have anything further to share."
What's in it for the Tech Giant?
Whether or not the social networking titan will make money from this venture will be determined by they choose to launch their cryptocurrency. Conventional cryptocurrencies have been launched via Initial Coin Offerings (ICOs) where investors buy into the project in anticipation that the value of the coin will deliver, which depends on the demand.
By taking the direction of a stablecoin, however, it may appear like the issue of demand will not play a significant role since the value is guaranteed from the beginning.
The Last Word
The choice of the Indian subcontinent for a WhatsApp-based cryptocurrency is a perfect business idea. The payment structures here is not as developed as what one might find in developed countries like the U.S and the U.K.
While cash still plays a big rule in the Indian economy, there is a slow but sure paradigm shift towards mobile technologies, with an estimated $400 billion mobile wallet market via Paytm. This, therefore, makes introducing a WhatsApp-based payment system a walk in the park.
Facebook's choice of populous also comes on the heels of Google's 2017 launch of a mobile payment service Tez, now called Google Pay, in India, which then spread to the rest of the world. Current reports indicate that Google Pay serves at least 25 million users monthly in the country.   
That blockchain's electrifying technology has thrilled the entire world with its potential to solve hitherto tricky problems is a subject on everyone's lips. Facebook has decided to join in and use it to improve areas of trust and add a money transmission feature to their platform.