LiveEdu: Powering Global Online Education with Blockchain Smart Contracts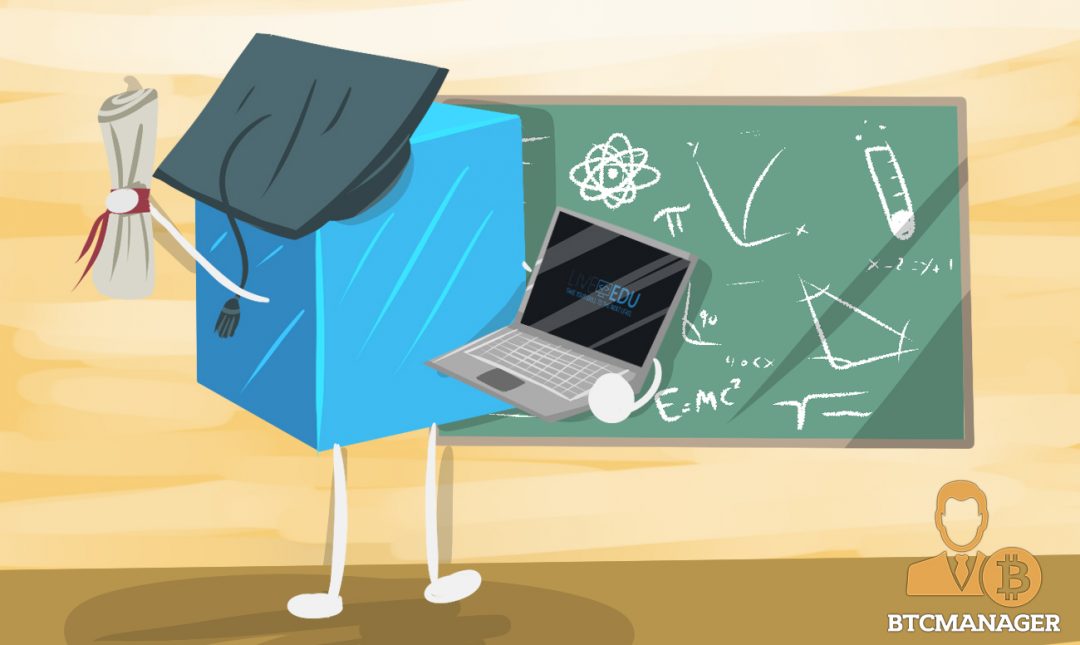 LiveEdu.tv is launching an Initial Coin Offering (ICO). They are building the next-generation online learning Lynda.com fully decentralized on the blockchain. Their goal is to disrupt the $46 billion online education market with smart contracts.
There is the official pre-sale from Monday November 6 to November 20 and a public sale from November 21 to December 15. The pre-sale will be closed as soon as the pre-sale hard cap of $500,000 is reached. The public sale will close within 48 hours of the first $4 million being raised. EDU tokens can be purchased directly using ether (ETH), bitcoins (BTC), Litecoin (LTC), fiat (USD/EUR), or indirectly with other coins via ShapeShift. Bonus starts from 25 to 50 percent. There is huge bonus for large volume purchases this week. Contribute in the pre-ICO now and get a huge bonus!
Here are 10 reasons why you should participate in the LiveEdu Pre-ICO.
Unlike other ICOs that do not yet have a product launched and bear product development risks, LiveEdu is an existing developed product with a monetization model. The team has extensive sector domain expertise in the education and video streaming space. Moreover, the team has worked together for two years. The only new thing LiveEdu is doing is shifting from non-structured casual streaming (non-premium projects) to focus on monetizable projects (premium projects). They have all the ingredients in place to scale the LiveEdu platform and business right after the ICO.
It is a scrappy young agile small team that moves fast. The team is technically very strong. They built their entire live streaming and video infrastructure from scratch with 50 edge servers worldwide.
They have extensive data on the most cost-effective user acquisition channels; acquiring 1 million viewers and 13,000 content creators with no paid marketing. They don't need to search for new streamers, but just provide the existing ones an attractive economic incentive.
Unlike other ICOs, LiveEdu is a marketplace that organically generates token demand (monthly subscription purchases). This means token price is not driven only by financial speculators on exchanges but by actual product usage and company growth.
For token price to rise for financial speculators holding EDU tokens as an asset, they will reduce supply by burning 20 percent of monthly subscription expensed viewer tokens. Consequently, the more viewers watch content and use LiveEdu, the more tokens will be burned and the higher the value of the EDU tokens will appreciate. On the supply side, five percent of content creator tokens will be burned.
EDU tokens will be traded on exchanges to create liquidity for token buyers and sellers. Exact exchanges will be announced on the official LiveEdu ICO website after the ICO is closed. We will apply to be listed on Bittrex, Poloniex, EtherDelta, Liqui, Tidex, Bitfinex, and HitBC.
ICO contributors will have voting rights for key decisions in the ecosystem, like which premium projects to build first and which new topics or product features to add.
Be part of a project that is building the next-gen decentralized Lynda.com using the blockchain.
Your contribution will bring cryptocurrency to the masses by educating college students and professionals using real practical cryptocurrency tutorial projects covering cryptocurrency basics, blockchain mining, Bitcoin, Ethereum, security and ICO.
LiveEdu is the first ICO in the online education space with the vision to put global online education on the blockchain.
Visit the official website and social media pages. Their telegram group or Email is the fastest way to communicate with the LiveEdu team.
Official ICO Website: https://tokensale.liveedu.tv/
Email: [email protected]
Telegram: https://t.me/liveeduico
Blog: https://medium.com/liveedu-ico
Follow on Twitter: https://twitter.com/liveedutv
Media Contact
Contact Name: Dr. Michael J. Garbade
Disclaimer: This is paid content. BTCManager does not endorse any content or product on this page. While we aim at providing you all important information that we could obtain, readers should do their own research before taking any actions related to the company and carry full responsibility for their decisions, nor this article can be considered as investment advice. BTCManager and its employes are not responsible, directly or indirectly, for any damage or loss caused or alleged to be caused by or in connection with the use of or reliance on any content, goods or services mentioned in the press release.