Maincoin Takes First Incremental Step toward a Crypto-business Ecosystem with ICO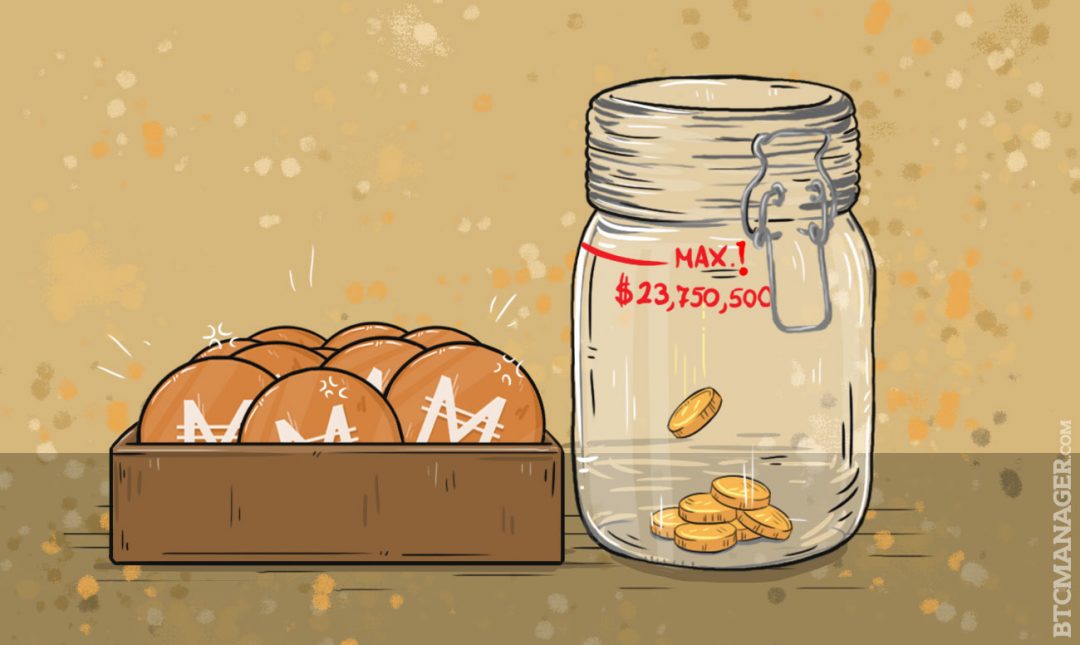 Maincoin has just launched an Initial Coin Offering for their MCN token as of January 15. The ICO will end March 15, 2017, or once 2.584 billion tokens have been sold, whichever comes first. There is a maximum cap of $23.7505 million on funding, strictly for security purposes.
Initial ICO price starts at $0.01 per token, with a tiered discount scheme starting at an 80 percent discount and working its way down to 0 percent the later someone invests into the ICO. After the ICO ends, the only other way to receive more tokens besides exchanges will be to purchase shares with Starfish.Network, one of the platform's Maincoin is working on to promote business development.
Shareholders will be able to exchange their shares for tokens and are proportional to the number of shares they exchange. There will be no proof of work phase, as all tokens will be mined during the forging of the genesis block and will be distributed first to 100 accounts, which will all gradually move to this Starfish.Network. Based on NXT platform's proof of stake, Maincoin monetary system users who activate the wallet will receive additional MCN coins after the generation of every fifth block, that is on average every five minutes. One percent per annum is offered as the remuneration rate.
Funds collected during the crowd sale will be used towards future Maincoin platform development, including the release of the first version of the platform as well as the popularization of the platform to potential users.
Maincoin's target demographic with this platform is the mass audience, "anybody from investors to fundraisers and from shoppers to sellers." The platform is more like a system, with several independent platforms under one holistic name. For example, enterprises can create their own currencies and assets within the developing multi-currency system, enter foreign exchange markets, and formation of social partnerships. According to the whitepaper, six platforms under the Maincoin name will take on different purposes.
There will be a decentralized joint stock community with a franchising program, to build business networks and generate program bonuses; Maincoin will also work on developing a built-in exchange, allowing users to have an accessible portal to buy and sell MCN tokens quickly. A trading platform, peer to peer marketplace, as well as a media platform and crowdfunding platform,  are in the works collectively known as the Socially Integrated Monetary System (SIMS), which can be read more in depth in the white paper.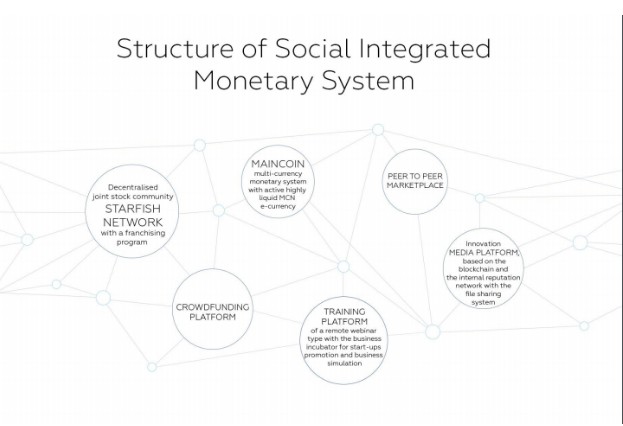 This extensive ecosystem of platforms is how Maincoin looks to monetize the token, as more participants become involved the token price goes up; MCN token price is directly related to its use. Once the ICO ends in March, model implementation will continue in April with development taking form in stages, progressing finally to the eventual launch of a joint stock company.
Users interested in participating in the ICO can invest using either bitcoin or Perfect Money USD. At the time of writing, one US Dollar was equivalent to almost 500 tokens, and one bitcoin was equivalent to around 414,881 tokens.