MATIC and Metacade price prediction for April, bulls may sustain rally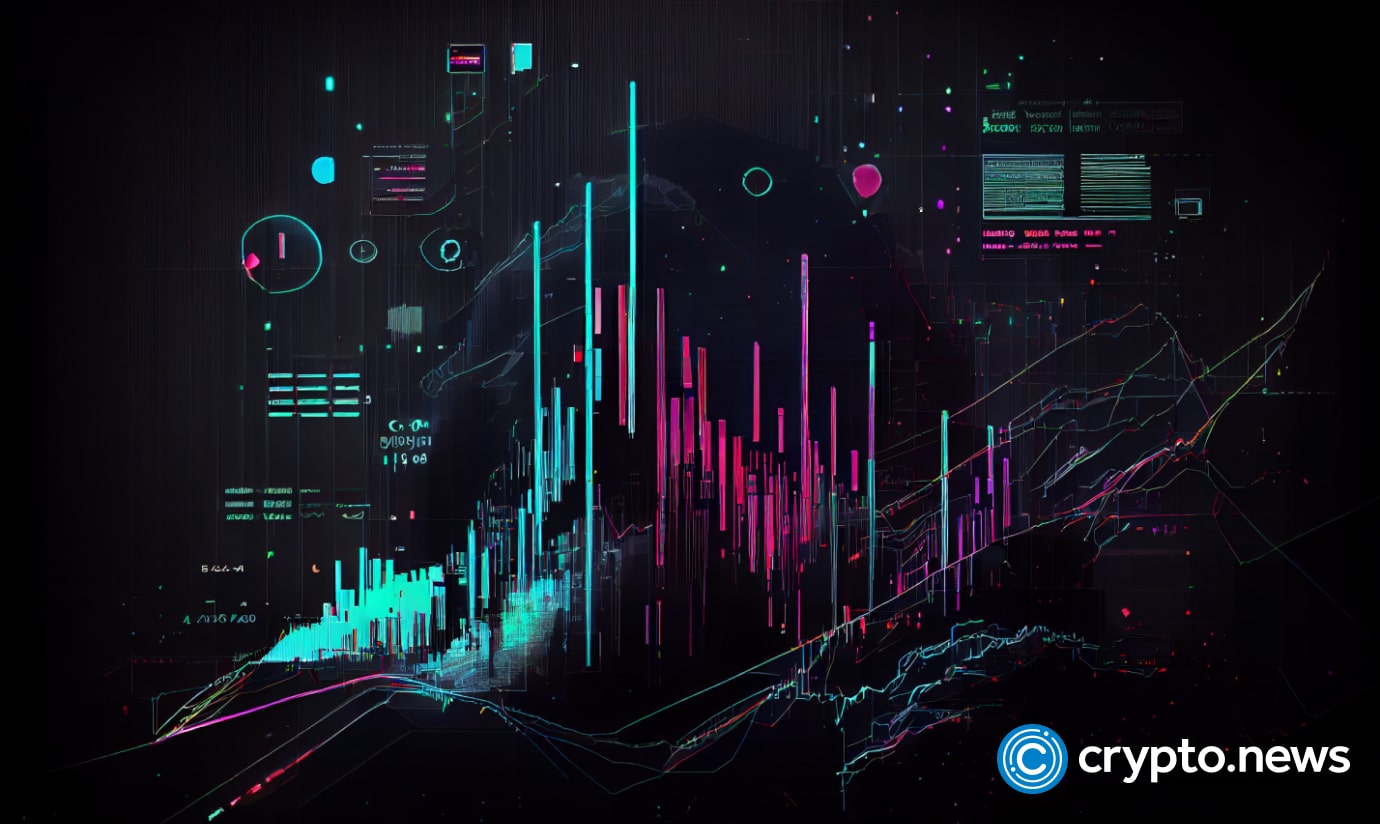 Polygon (MATIC) is a crypto project that investors track. The platform provides developers with various tools for making dapps, aiming to bring mass adoption to Ethereum. But how will the MATIC price change in the years to come? This Polygon price prediction article looks at future estimations for MATIC, the Polygon's native token, while also exploring whether Metacade, that's currently finalizing its presale, might be a smarter investment.
MATIC price is firm; will Metacade surpass expectations?
2023 has been a good year for MATIC, with the token adding 30% since the start of the year. However, the cool-off across the board in late February saw the token contract. For that reason, investors may want to look elsewhere for better opportunities, and Metacade (MCADE) is on the cards.
Focusing on the play-to-earn (P2E) virtual gaming space, Metacade is set to bring exciting changes to the GameFi sector. Its presale has been successful. The presale kicked off at $0.008. In the first 17 weeks of the presale, Metacade raised more than $13m. That figure is rising as the presale enters the final stage, with a current price of MCADE set at $0.020.
What is Metacade?
Metacade is set to be a blockchain-based gaming hub. It will be a digital arcade where players can access and enjoy play-to-earn (P2E) games, connect with other users, and earn crypto through web3 and GameFi experiences. Proponents are bullish on the future, with the GameFi market expected to grow and outpace traditional gaming by 2025.
Metacade is poised to offer a wide selection of gaming titles, ranging from retro arcade games of the past to cutting-edge modern experiences. It also intends to foster an ever-expanding community of game lovers and crypto enthusiasts, with various benefits for users, like the ability to earn passive income through their social content contributions.
Investors are also excited about Metacade's unique Metagrants program. Metagrants aims to attract developers to create experiences exclusively for the Metacade digital arcade. MCADE holders will vote on which games can receive funding from Metagrants. This way, Metacade will be a great space for game players and makers.
Metacade price prediction
As well as looking at Polygon price prediction and how the MATIC price might change in the years ahead, we should also consider Metacade. The price outlook for MCADE appears bullish because of the growing interest in gaming tokens and the expected expansion of the metaverse sectors in the years ahead.
Since experts are bullish on GameFi tokens like MCADE in the years ahead, Metacade would edge higher and exceed expectations. As we move forward into a more metaverse-oriented world, MCADE value could increase.
Polygon price prediction
MATIC prices may change in years ahead if events of the past few years are anything to go by. Major events like backing from billionaire investor Mark Cuban in 2021 and partnerships with DraftKings and Adobe in 2022 provided tailwinds for MATIC.
Polygon's recent success with non-fungible tokens (NFTs) suggests that any price prediction for 2023 and beyond should be bullish. Some investors are confident about the future, believing that MATIC could reach a double-digit valuation, while others are more conservative.
MCADE may offer an opportunity for investors
Supporters are positive about MATIC, and the project might provide an opportunity for investors to consider, especially in the long haul. Meanwhile, Metacade's MCADE growth lies in the project's bold vision, especially in GameFi. Their successful presale and the analysts' view of GameFi, gaming, and metaverse may support the token in the months and years ahead.
You can participate in the final stage of the Metacade presale here.
Disclosure: This content is provided by a third party. crypto.news does not endorse any product mentioned on this page. Users must do their own research before taking any actions related to the company.