Memeinator project targets $1B market cap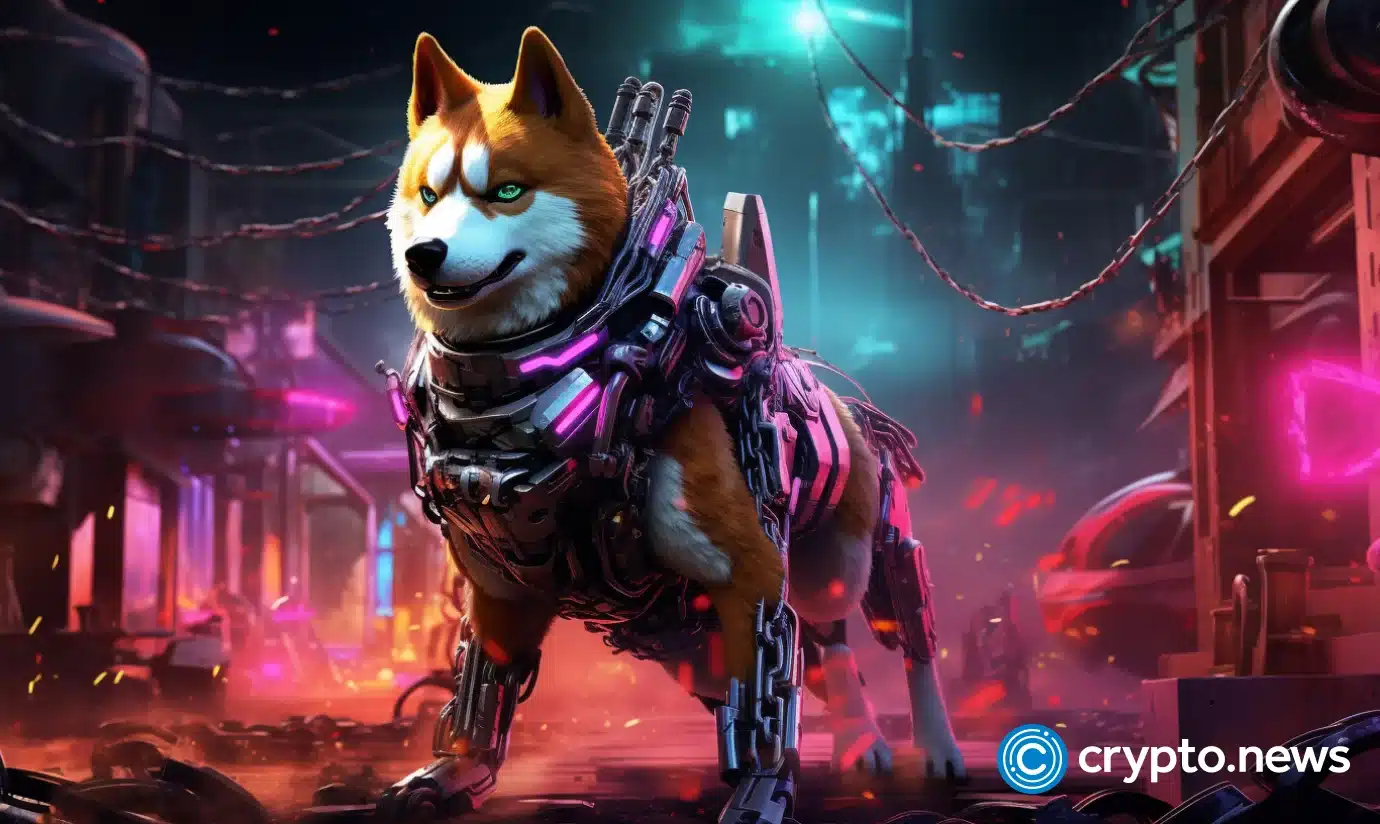 Market cap listings often overvalue high-tech crypto projects despite low user bases, as seen with Cardano (ADA). These projects rely on wealthy backers for support. Meme coins like Dogecoin (DOGE), Shiba Inu (SHIB), and PepeCoin (PEPE) gained popularity due to their ease of use, despite criticism for lacking utility. Meanwhile, Memeinator, a meme-based crypto project, aims to compete with top meme coins.
Memeinator inspired by the Terminator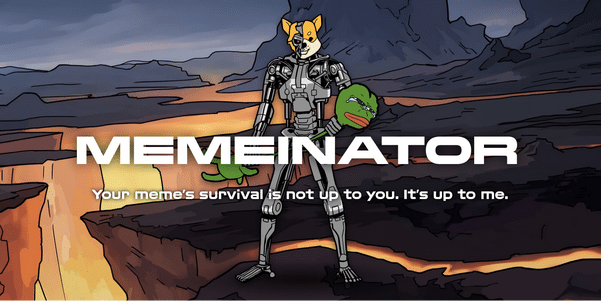 Memeinator, inspired by Terminator, emerged during the bear market. It aims to fuse meme coin marketing with artificial intelligence (AI). 
The goal is to establish a presence in the crypto scene, challenging and even surpassing other meme coins.
The Memeinator presale begins in 9 days and may offer early investment opportunities.
For Memeinator presale details, users can subscribe to the mailing list on the website.
What is Memeinator?
Memeinator aims to challenge meme coins like Dogecoin (DOGE), Shiba Inu (SHIB), and Pepe (PEPE) due to their limited utility.
The project has gained early traction, with over 10k Twitter followers and ongoing promotional campaigns. Memeinator plans to increase its marketing efforts to increase visibility and attract investors.
As the Memeinator community expands, MMTR, Memeinator's native token, may post more growth.
How does Memeinator work?
The upcoming Memeinator presale will span 29 stages from $0.01 to $0.049.
After the presale, MMTR can be staked. This can allow users to earn passive yields and possibly compound their gains.
The project plans to release unique non-fungible tokens (NFTs) to the community, enhancing its culture and virtual identity.
Memeinator's AI protocol will also scan the web for weak memes, incorporating them into its Meme Warfare game.
Memeinator price prediction by 2025
Memeinator has announced its goal of reaching a $1 billion market cap by 2025.
Upcoming meme coin projects often compete with other popular coins such as DOGE, SHIB, and PEPE. 
However, experts working on Memeinator's growth strategy appear confident in their ability to succeed in the trillion-dollar crypto markets.
Supporters are confident in MMTR since the team will continually share content online.
Investors can explore Memeinator
Memeinator aims to reach $1 in 2025 and challenge top meme coins like DOGE, SHIB, and PEPE.
Using various growth strategies, the team is poised to tap into the trillion-dollar crypto market.
Investors can consider MMTR.
The project's narrative combines a crypto token with digital marketing, which may accelerate growth in 2023.
For exclusive presale and Memeinator launch updates, sign up via the form on the Memeinator website.
Disclosure: This content is provided by a third party. crypto.news does not endorse any product mentioned on this page. Users must do their own research before taking any actions related to the company.