Mogul Film Financier Integrates with Chainlink Oracle to Launch v1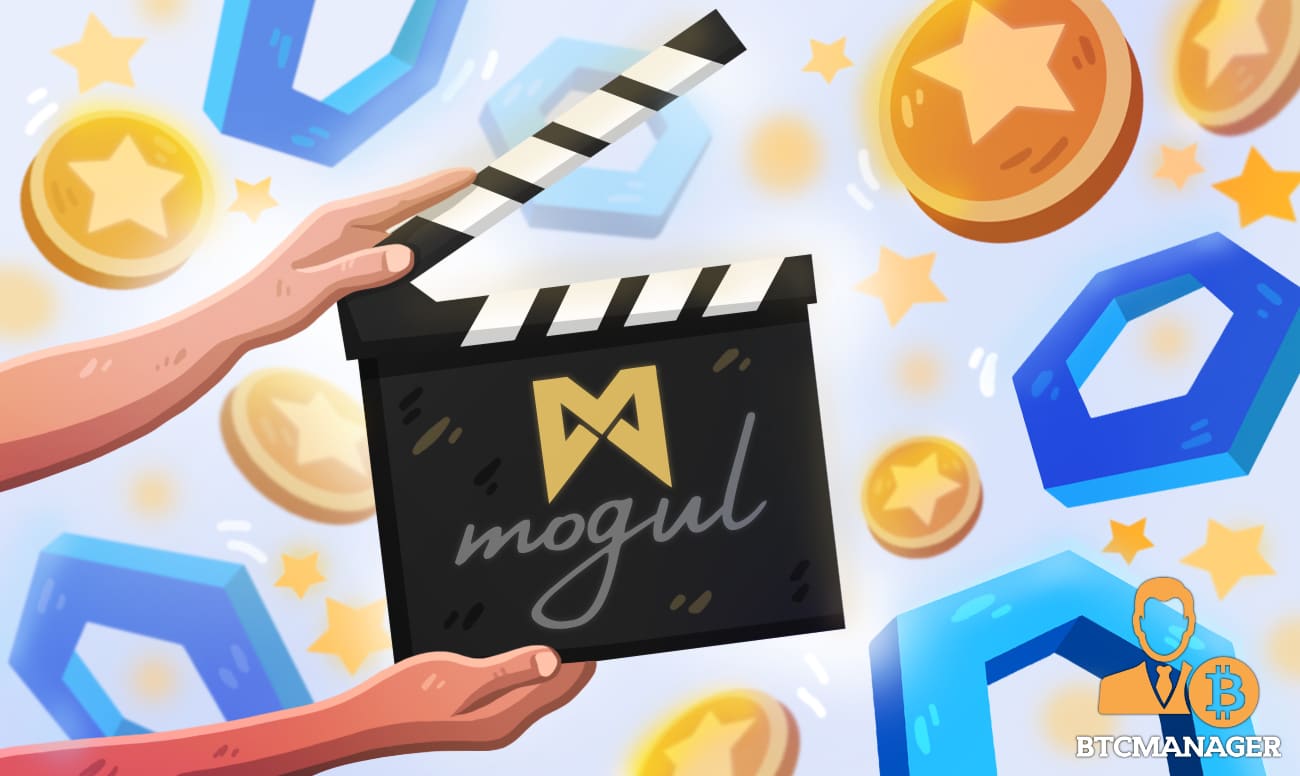 For the purposes of enhancing not just accessibility but also transparency in the film production and financing, Mogul intends to integrate Chainlink. With the technology, the film financier hopes to effectively manage voting, investment, and rewards activities using blockchain technology.
Disbursement of fair-market dividends to investors will occur in an accurate and more transparent way since an off-chain movie budget, together with profitability data, will be transferred to the blockchain. According to the company, the move is expected to promote investment transparency in independent film financing.
How effective is the blockchain at addressing film financing issues?
Prior to blockchain, independent film financing had been a costly, opaque exercise for Mogul since, in most cases, film budgets appeared to be inflated. However, with the integration of blockchain, the production of films can be done with lower budgets as financial transparency in transactions will be guaranteed.
Mogul uses an in-app payment and utility token, known as STARS, to aid film distributors better analyze the expected ROI of a film, such as voting for their favorite films as well as participating in production's key decision-making aspects. All of this means, quite simply, that Mogul's investors are able to redeem their investments whenever appropriate since constant liquidity is available in the film fund.
In traditional film financing, transactions that take place are usually plenty in number, thereby hindering financial transparency application in film production. Collecting, analyzing, and distributing profits is usually difficult due to the budgets' complexity and disparate parties involved. For that reason, Mogul has sought an unbiased third-party auditor — known as a Collection Account Manager (CAM) — to audit the company's films. As the arbitrator, CAM would account for revenue and distribute profits automatically to various parties at scheduled intervals on the blockchain. CAM's data, which triggers payout, is securely relayed to the smart contract via a blockchain oracle.
Chainlink, a reliable oracle smart contract protocol for profit distribution
With user funds worth more than $5 billion allocated for leading blockchain applications, Chainlink is dominantly the most commonly used blockchain oracle. Large enterprises, as well as several blockchains such as Polkadot, Ethereum, and Avalanche, leverage on Chainlink's proven oracle technology in enabling delivery of any off-chain data type onto on-chain smart contracts.
Mogul is confident that Chainlink oracle nodes will get profit-level data from its CAM so that there is a transparent profit distribution according to the financial terms agreed.
"By bringing verifiable off-chain data to the blockchain through our integration with Chainlink, we can provide our investors enhanced transparency, while protecting the privacy and confidentiality of our cast and crew," expressed Mogul in a statement.
More expected from the integration
Chainlink Business Development head Daniel Kochis is certain that Chainlink's decentralized oracle network will enable Mogul's financers to receive fair compensation based on the investment amount. Crowd technology platform Mogul built the first continuous organization model — continuously in contribution mode delegating cash flow management to a liquid, community-governed organization — to bring Decentralized Finance (DeFi) to film. Creation of a full production spend transparency system from the budget-level details provided on the blockchain is one of the future integration ideas.