MonkeyLeague Play-to-Earn Metaverse Pioneers Gear-Up Event Now Live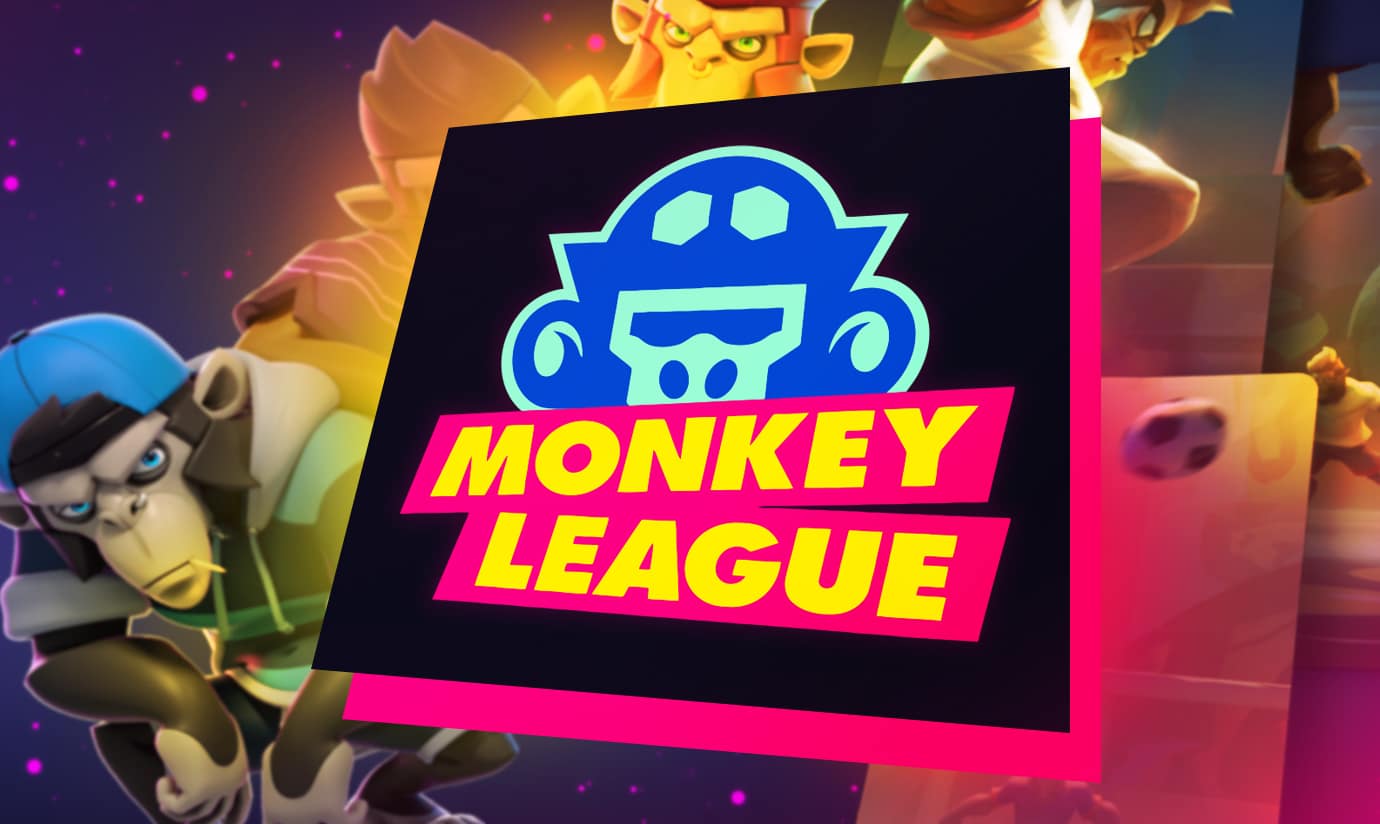 MonkeyLeague (MBS), has announced that its PioneersGear-Up event is now live, offering players and enthusiasts a sneak peek into the MonkeyLeague in-game store, while also enabling them to start collecting FREE Game Essentials before the official game launch. The team has also unveiled the MonkeyLeague gameplay footage to whet gamers' appetite.
MonkeyLeague Pioneers Gear-Up
MonkeyLeague (MBS), the highly anticipated Solana-based play-and-Earn soccer game, has successfully launched its Pioneers Gear-Up event, checking off the first major milestone in its roadmap.
The MonkeyLeague Pioneer Gear-Up offers gamers a first glimpse of the in-game store and enables them to start collecting and stocking free Game Essentials in time for the game's official launch. The team has also released footage of the world's first MonkeyLeague gameplay, giving players a sneak peek into its immersive play-to-earn metaverse.
MonkeyLeague claims to be the next generation of Web3 gaming, enabling players to play, compete and earn. MonkeyBall combines high-production-value, multiplayer gaming powered by Solana, NFTs, and decentralized finance (DeFi), to deliver an exciting, turn-based, play-and-earn soccer game that's easy to learn yet hard to master.
The team says the newly launched Pioneers Gear-Up feature is the first step towards developing the MonkeyLeague in-game store, featuring core game items, such as Nutrition, MedCare, and Energy.
The Pioneers Gear-Up marks an important milestone for MonkeyLeague and members of its metaverse, as it enables Monkey NFT owners to start claiming free game supply packs and stocking them up for future use. Those who do not own a Monkey NFT yet can still participate in the weekly free claim provided they hold at least 1,200 $MBS tokens in their wallet. $MBS holders are required to link their wallets to the Gear-Up camp to access the rewards.
Members of the MonkeyLeague metaverse will be able to claim the first in-game packs at exactly 9 AM UTC on April 6, 2022, with more packs dropping twice per week (9 AM UTC on Sundays and Wednesdays) going forward.
MonkeyPioneers will have 24-hours to claim their free supply packs. To ensure the rewards go to only the right people, the team says it will take wallet snapshots of both NFT and $MBS token holders a few hours before the launch of each free claim.
Additionally, players will receive Player IDs connected to their wallets. This makes it impossible for players to cheat others by receiving double rewards.
Replenishing Lost Energy
"Just like in real-life sports, players get tired or injured, which adversely impacts their game performance. To combat this in MonkeyLeague and ensure your players are at the top of their game, you will need Nutritional items to boost their Stamina and MedCare items to boost their Health Points," explains the MonkeyLeagueteam, adding:
"Players will receive free daily supply packs of all-in-game items when the game goes live. These items will enable gamers to play multiple matches. But Pioneers Gear-Up gives players a competitive edge now by providing them with a robust inventory of in-game essentials."
When the game launches, players will be able to earn more in-game items by playing matches. This will also unlock higher levels of rewards for gamers. Via the in-game shop, players will be able to replenish lost energy, buy nutritional items, and more.
MonkeyLeague aims to enable competitive eSports through its play-and-earn gaming metaverse on the Solana blockchain. Part of the gaming experience hinges on creating a successful team of Monkeys and ensuring there are ample in-game items for gamers. Players can purchase any in-game item they may need via the in-game store in the MonkeyLeague environment.