National Cryptocurrencies Enabled with Platin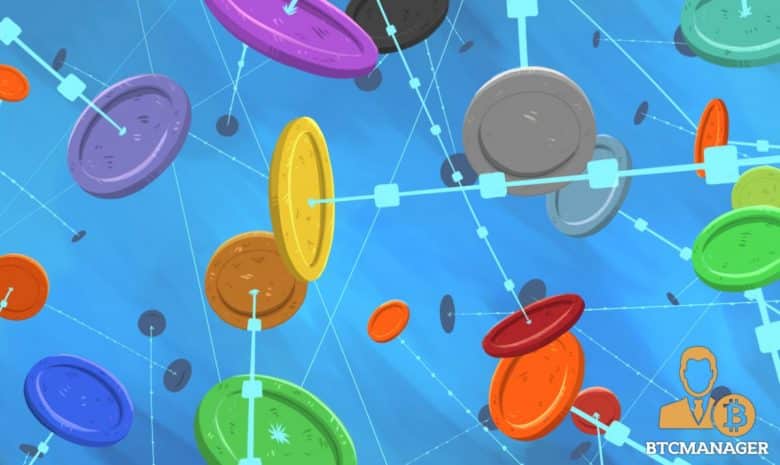 Considering the significant benefits that can come with using cryptocurrencies, it shouldn't be surprising that governments around the world want a piece of the pie. While there have been some reservations from policymakers regarding digital currency, an increasing number of countries are exploring the development of national cryptocurrencies to supplement their current legal tender.
Why National Cryptocurrencies?
National cryptocurrencies can bring significant advantages to the countries implementing them. By using cryptocurrency, transaction costs will be lowered as the involvement of commercial banks will no longer be a necessity. That will make the cryptocurrency a financial option for citizens who could not previously afford the high banking fees or slow processing times associated with most commercial banks. It will also be possible to make more efficient cross-border payments and reducing overall transaction cost and end-to-end processing times. This helps to create opportunities, optimize international trade and boosting a country's economy. Using blockchain's immutable ledger, countries can also lower the risk of fraud and counterfeiting that often plagues fiat currencies.
In addition to the benefits mentioned above, cryptocurrencies offer nations a currency that is backed by mathematically sound cryptography. Cryptocurrencies are based on the proven mathematics of cryptography and the Elliptical Curve Digital Signature Algorithm (ECDSA) which serve as the platform on which these digital currencies are built. Cryptography seeks to create techniques for enhancing private and secure communications while ECDSA is focused on data signature protocols and ownership transfer, and is the mathematics that sits at the core of blockchain technology.
Where Does Platin Come into the Picture?
Platin makes virtual assets real by giving them a fixed location on the map. You can now see and interact with cryptocurrency, making it simpler to understand and use. The adoption of a national, geo-fenced, cryptocurrency will be made possible, as users no longer need to simply trust in fiat currency that is not backed by any real asset. Users will be able to use smartphones to see and interact with currencies right in front of them, making individuals more likely to feel comfortable collecting, spending, and sending a national cryptocurrency.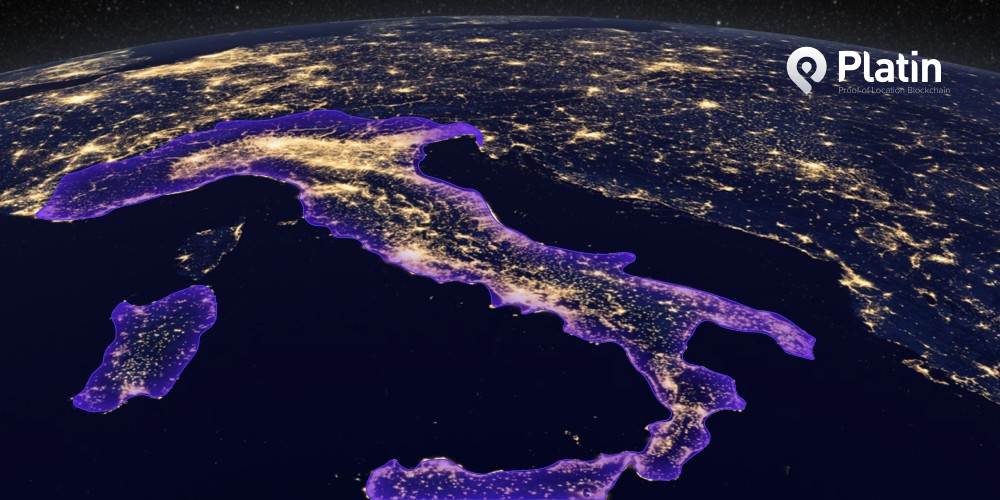 As with all other forms of money, any cryptocurrency-based legal tender will still have to be taxed by governments to fund infrastructure and services governments and municipalities provide its citizens. Taxing cryptocurrencies has posed a challenge in the past, but this is an issue that Platin addresses and solves. Using Platin's Proof of Location protocol on the blockchain, nations can geofence cryptocurrencies by adding geo-bound smart contracts. Once these smart contracts enter a country's borders, they allow a specific behavior to execute, such as a tax rate to be applied to the transaction depending on the user's location. Once they cross into a different region, the tax rates can easily change depending on the rules determined by the smart contract creator (in this case the government).
Platin's Proof of Location protocol determines if a person is in a particular location when a digital transaction is initiated or completed. By leveraging this location data, authorities can establish tax-free zones where goods can be manufactured, reconfigured, remodeled or exported without incurring tax costs or customs duties. By reducing business regulatory requirements, taxes, and other types of tariffs, these tax-free zones will foster economic activities and job creation. They are generally situated around areas with geographical trade advantages like national frontiers, major seaports, and airports.
Platin's PoL tech can also help to prevent speculators from manipulating national cryptocurrencies. With geofencing, the system will be able to detect when individuals outside of the zone attempt to transact with a currency, and the smart contract can either change the currency's value based on its location or block such a transaction altogether. In addition, Platin's security pillars: sensor fusion, behavior over time, and peer proximity ensure trust and security of transactions that are location-based. For example, the Platin network can detect if someone tries to spoof their location using even sophisticated spoofing techniques. The system disincentivizes such bad actors, outright blocking them from performing transactions.
A World of Digital Legal Tenders
The digitization of money is an inevitable reality as humanity continues to make technological advancements and push digital innovations. Currently, the vast majority of fiat money in the world exists in bank ledgers as digital records, rather than physical cash, and digital payments are replacing cash payments. PwC confirms this trend, "Forecasts suggest that cash will tend to disappear and physical (plastic) cards will also lose out to cards stored on mobile smartphones."
Venezuela is the first country with a functioning national cryptocurrency, known as Petro, which was created to help the country counter its persistent inflation problem. Countries like Denmark, Norway, and Sweden have already set plans in motion to eradicate the use of cash. Other countries including Russia, Iran, China, and Japan are hoping to launch state-backed cryptocurrencies over the coming years.
As Bitcoin and other cryptocurrencies continue to become more mainstream, we must entertain the possibility of more countries deciding to digitize their legal tender. When this happens, the technology that Platin creates will be there to provide significant advantages and support to these government-backed coins.
This is paid content. BTCManager does not endorse any content or product on this page. While we aim at providing you all important information that we could obtain, readers should do their own research before taking any actions related to the company and carry full responsibility for their decisions, nor this article can be considered as investment advice. BTCManager and its employees are not responsible, directly or indirectly, for any damage or loss caused or alleged to be caused by or in connection with the use of or reliance on any content, goods or services mentioned in the press release.