Next Battlefield in Blockchain | ATTA Unveils its NFT-powered Fan Economy Solution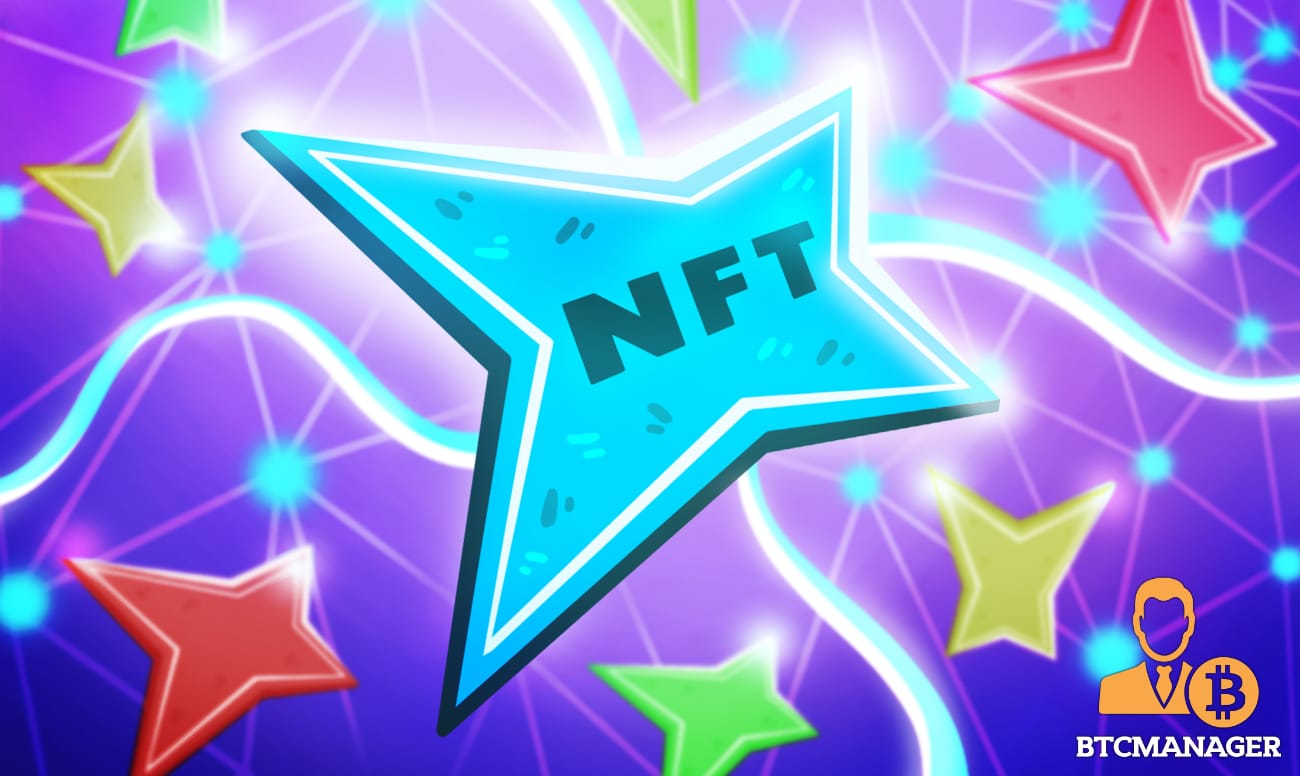 Amid the Bitcoin bull market, DeFi became the most eye-catching segment in the crypto world in the year of 2020, with a $40 billion increase in total locked-up value and a total market value of $85 billion. It even went beyond Ethereum, spreading the concept of decentralization in a variety of ecosystems.
At the same time, NFT has gradually come under the spotlight, attracting more attention than ever. According to CryptoArt.io, as of February 2021, the monthly volume of NFT-based artworks has reached a record high of $55 million, over five times the volume in January. The NFT market is small in terms of size, but it scored a nearly 50% growth in market capitalization from $200 million in 2019 to $300 million in 2020. Experts believe that in 2021, this number will rise over $1 billion. This pattern reminds us of DeFi's early stage.

Inspired by the significant growth of Defi and NFT, JF, a 30-year veteran in China's entertainment industry, aims to establish a decentralized fan economy by creating ATTA, a blockchain-based platform for culture, arts, and entertainment.
What is Fan Economy?
The fan economy plays a significant role in arts and entertainment, which is dominated by online traffic. According to a report on the business models and trends in China's influencer economy, fan-related industries and markets have reached a volume of over $634 billion in 2020, probably exceeding $928 billion in 2023. Despite the rapid growth, the high level of centralization in the fan economy put limits on its growth – neither fans nor their idols are the biggest beneficiaries in the ecosystem, while the fan economy is centered on capital, which incubates agencies, manipulates fan communities, and harvests from all types of revenues as well as online traffic.
Here are some tangible problems that are preventing sustainable growth and hindering diversity in this ecosystem:
Idols are unable to benefit directly from their fans' economic support. Take the music industry as an example, where most money goes to investors and platforms, while the majority of creators only earn little for their works. According to a report by Communication University of China, about 30% of Chinese musicians have never earned anything from their works; 70% of them have to work part-time to make a living. According to Digital Music News, over 90% of musicians make little money from their creation, while the most successful ones are only able to earn 12% of the total revenue in the entire music industry. The remaining 88% goes to centralized giants like Youtube and Tiktok.
The interaction between idols and fans is usually one-way, where the latter are always passively receiving information from the former. Feedback from the fans is isolated and fragmented, which makes it hard for idols to fully perceive – there's no democracy within a traditional fan economy.
ATTA – A Decentralized Solution to the Fan Economy
ATTA is a platform and community targeting the fan economy. It will be launched on Ethereum based on ERC1155. Through ATTA and its partner platforms, fans can purchase digital and physical NFT merchandise, collect NFT idol cards, vote and interact with idols. Idols can release their exclusive NFT cards and communicate with their fans on the chain. In the future, ATTA will be launched on more chains to form a large ecosystem that provides various functions.
For example, after a user purchases a physical merchandise, the item will be delivered with a unique NFC chip. When the user scans the chip using the ATTA app, the corresponding NFT asset will be sent to this user's wallet. As ATTA continues to develop new functions, more items will become available – movie tickets, albums, idol-endorsed products, even comments and likes on ATTA's idol homepages. Blockchain's transparency feature will make it impossible to cheat on traffic, and also enable idols to notice the most active fans.
Idols can release their own NFT idol cards on ATTA at a customized quantity. In order to obtain these cards, fans may participate in NFT mining. With idol cards, fans are eligible to vote on various topics, such as what to feature at the next concert, where will the next event be held, etc. Idol cards can also be redeemed for exclusive discounts or listed on ATTA's marketplace for trading.
"The highly centralized fan economy calls for a practical solution, which can be provided by NFT. ATTA is a decentralized, tamper-proof and transparent platform powered by blockchain, where fans and idols truly dominate their own economy in a healthy, sustainable way," said JF.
A Unique Combination of NBA Top Shot + Chiliz in Entertainment
It's inevitable to mention NBA Top Shot when talking about trends in NFT. According to CryptoSlam, NBA Top Shot has reached a total revenue of over $227 million by February 2021, surpassing CryptoKitties and topping the list of all NFT collectibles. Dapper Labs, the team that developed several renowned NFT projects including NBA Top Shot and CryptoKitties, has also successfully raised $250 million in its latest round, led by Coatue Management. Currently, the valuation of Dapper Labs has reached $2 billion. Meanwhile Chilliz, a blockchain-based sports platform is also targeting sports fans. It has been building its own kingdom in collaboration with famous clubs around the world.
Compared to NBA Top Shot and Chiliz, ATTA is like a combination of both in terms of functions, as it's not only a platform for NFT purchase and collection, but also a space for fans to establish their communities, interact with stars, and participate in voting as well as governance. As compared to NBA Top Shot, ATTA is more decentralized and allows any celebrity or influencer to release their own NFT card on the platform. This also reveals ATTA's ultimate goal: to embrace Web 3.0 and to build an entirely decentralized, self-operated platform for NFT release and fan governance.
"On the eve of launching the platform, we are thrilled by the significant interest from celebrities, fans, investors and potential users. We will be announcing major partnerships and our first batch of NFT merchandise in the coming weeks, and we look forward to accelerating our development and becoming a world-leading blockchain-based platform for culture, arts and entertainment," JF commented.