Next Generation GameFi Project Metaxy Is Ready To Take Off
After the impressive IDO launch, Metaxy, a Free-to-Play and Metaverse NFT fighting game, is ready to move forward and conquer the DeFi and NFT gaming space.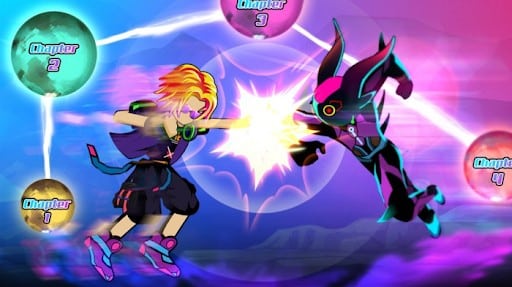 NFT gaming has boomed over the past year reporting $2.32 billion in revenue in the third quarter of 2021. One game that has quickly risen and is set to be one of the biggest drivers for mainstream crypto adoption over the coming years is Metaxy, a blockchain-based fighting game featuring a diverse anime-inspired character lineup. Metaxy completed the successful IDO of its native token $MXY, which sold out in a few hours, on leading decentralized launchpad platforms including GameStation, KoiStarter, DAOLaunch and BinStarter, on January 17, 18 and 19, 2022 respectively.
Metaxy is a Free-to-Play and Metaverse NFT game that features a diverse anime character lineup where players can summon their favorite superheroes to battle and earn massive rewards of NFT collectibles and MXY tokens. The Metaxy team has achieved transcendent milestones in a short period of time by successfully penetrating nations with concrete blockchain and NFT backgrounds, creating and building a strong presence in both local and global crypto communities, and concluding an impressive fundraising round to prestigious ventures on board.
Metaxy also aspires to stretch the boundaries of the logical world with the fighting game genre by introducing users to some of their favorite anime characters in its game – only by likeness but intense gameplay and incredible stories. Metaxy's uniqueness will be highlighted by its emphasis on quality backers such as: 
– V2B Labs – A prestigious laboratory pioneering in providing top-notch blockchain-oriented services. 
– Creator –  A top 50 BaaS platform.
– Onegame Studio – A top game studio in Vietnam. 
Metaxy is also welcoming additional prominent ventures and backers such as Oddiyana Ventures, GameStation, KoiStarter, BinStarter, DAOLaunch, Seedthrift, Maven Ventures, DEC Ventures, and many more.
Mextaxy's Future Plans 
As the world continues to funnel into the growth and mainstream adoption of NFTs and blockchain gaming, Metaxy aims to leverage this opportunity to create a euphoric wave in the crypto sphere with its stellar game.
Metaxy is preparing for its INO (Initial NFT Offerings) right after its IDO and Game MVP Release in Q1/2022. As the play-to-earn movement continues to thrive, Metaxy will be forging partnerships with leading crypto projects that aim to strengthen its product and to uplift its community's experience. Staking function is also ready to release on this January. The most notable additions to Metaxy's roadmap include an open in-game market, NFT marketplace, earning and selling NFT equipment and the farming of tokens. 
After launching IDO, Metaxy gears up to list their native token, $MXY, on PancakeSwap at 9 AM UTC, January 20, 2022. In the long run, Metaxy strives to make $MXY one of the most liquid, lucrative, and easy-to-stake tokens available, generating benefits for their token holders, thus contributing to the growth of the wider blockchain ecosystem.
For more information about Metaxy, please visit Metaxy's official website and channels:
Website: https://www.metaxy.game/
Twitter: https://twitter.com/MetaxyMXY
Telegram ANN: https://t.me/metaxyANN
Telegram Global: https://t.me/metaxyglobal
Medium: https://medium.com/@metaxy
Facebook: https://www.facebook.com/MetaxyMXY
Discord: https://discord.gg/TTJvjERCgB
Youtube: https://www.youtube.com/channel/UCgvgo_-k85cOkURvfP86qUg