Oman-Based Banking Giant Set to Use Ripple Blockchain for Cross-Border Payments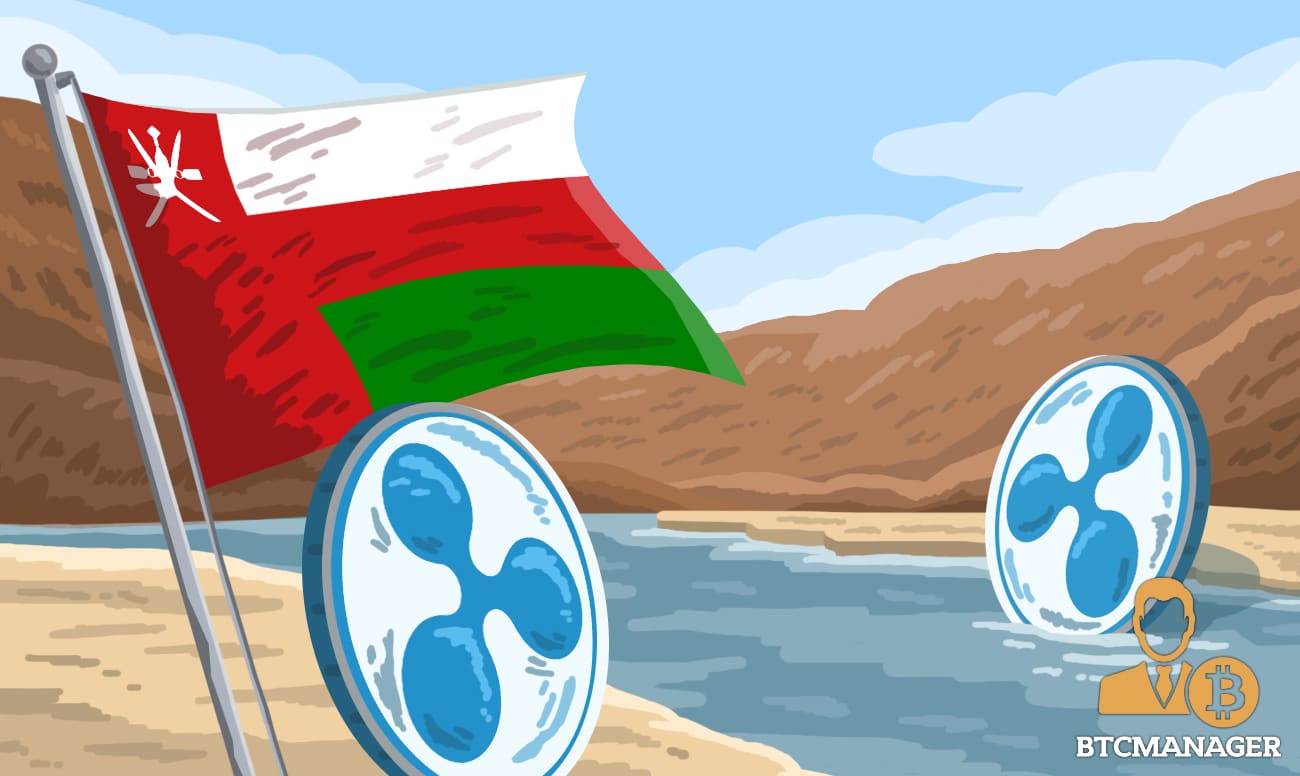 San Francisco-based Fintech firm, Ripple, the proud creator of the Ripple (XRP) altcoin is unrelenting in its efforts to become a formidable force in the cryptocurrency ecosystem. On May 1, 2018, an Omanis bank has joined the growing list of financial institutions using the Ripple enterprise blockchain network, RippleNet.
The Ripple Effect
Bank Dhofar, an Omanis financial services firm has announced its integration of Ripple blockchain network into its operations, in a bid to serve its clients better.
In a press release issued by the firm on May 1, 2018, BankDhofar expressed its excitement of becoming the first bank in Oman to join the blockchain bandwagon, in a move that will undoubtedly further cement the firm's status as a highly reputable financial institution in the sultanate and the entire Gulf.
"We are delighted to be the first bank in Oman to join RippleNet and access more than 100 of its member banks and other financial institutions utilizing blockchain for instant payments. With this, we can provide instant, frictionless and secure cross-border money transfers within seconds, with end-to-end visibility over the journey of the payment," Chief Information Minister at Bank BankDhofar, Tariq Taha declared.
In Search of Excellence
The distributed ledger technology has proven times without number that it's capable of revolutionizing all sectors of the global economy. Bank Dhofar is not oblivious to this fact, and in demonstrating its desire for innovation, the firm initiated a transformation plan it calls "Together 2020." The project is aimed at putting digital technology like blockchain at the core of its strategy.
Amidst this backdrop, it joined the BankChain project, which is a consortium of more than 27 banks. Back in September 2016, BTCManager reported that ItBit, the cryptocurrency exchange, had launched its innovative DLT solution called Bankchain, through Paxos.
Bankchain, a private permissioned blockchain solution developed by Paxos fintech company, delivers instant settlement, reduces risk exposure and enables frictionless daily operations for banks and financial institutions.
"This initiative is part of Bank Dhofar's continuous transformation plan, which is putting digital technology and innovation at the core of its strategy to improve the experience of its customers."
It's still unclear if the bank will use Ripple's XRP cryptocurrency to facilitate its cross-border payments. However, if it does, the development will serve as a massive boost to the fintech firm especially at a time when it has been accused of trying to bribe top crypto exchanges to list XRP.
Bank Dhofar's integration of Ripple and Bankchain into its processes is a real statement of intent. With both highly functional blockchains working for the bank, it won't be surprising to see a positive response in revenue earned.