OpenPunks – The Next Step In Community-Driven NFT Collections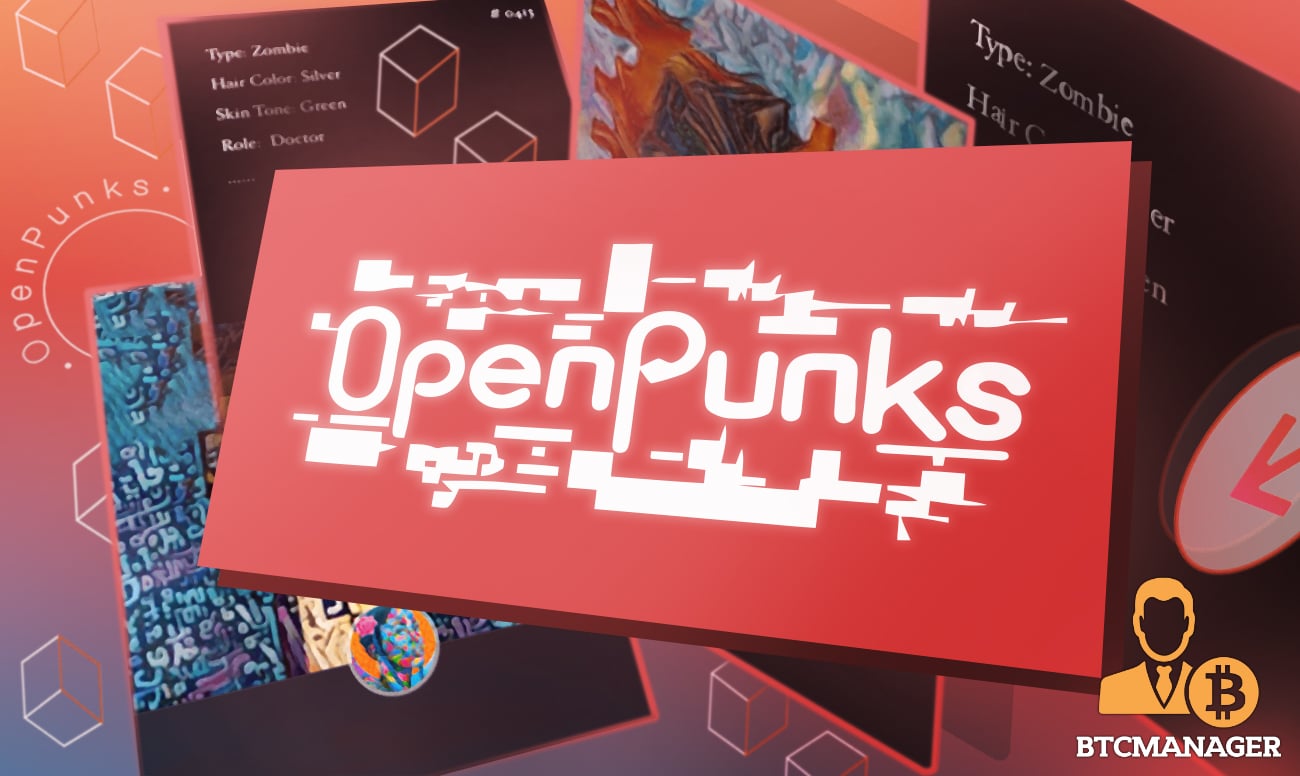 On October 11, 2021, Gate.io officially launched OpenPunks,one of the world's first community-driven NFT collections. OpenPunks were released in limited quantities, driving huge demand from community members. A total of 1,500 OpenPunks mystery boxes were sold out within 10 days as part of the first batch of OpenPunks released on the open market.
Driving Value For Collectors
Each mystery box was sold for 100 USDT, with each batch selling out within 2 minutes of its release, with several selling out within 16 seconds. The highest selling price of an OpenPunks mystery box sold on Gate.io's NFT Magic Box marketplace, was $1,888 USDT, a premium of 1788% from its initial price. The total sales generated in the first phase of OpenPunks sales exceeded $450,000 with more than 450 OpenPunk owners.
Bringing The Community Together
OpenPunks is one of the world's first community-driven NFT collections, inspired by some of the leading NFT collections around the world. The purpose of OpenPunks is to create an open platform for NFT collectors and creators to express themselves. Each OpenPunk is randomly generated and consists of four basic attributes which differ from one another. Different attributes have different degrees of rarity, with a select few attributes being quite rare thus driving value.
NFTs With Guaranteed Value
With the floor price of CryptoPunks exceeding 100 ETH and the sale price of BAYC reaching $24.39 Million; the avatar-based NFT market has rapidly become the most in demand sector in the NFT space which cannot be ignored. However, with the rapidly increasing demand in the market, these Ethereum-based NFTs have drawn some controversy as network fees have made them increasingly expensive for the layman NFT collector to purchase.
Enter OpenPunks. Developed on Gate.io's native GateChain ecosystem, OpenPunks has made owning an avatar-based NFT simple and cost-effective by cutting network fees and increasing transaction speed. Gate.io has developed a repurchase plan for OpenPunks, guaranteeing the company will buy back any OpenPunk within a year of its purchase for the original price paid. Users are free to sell and trade OpenPunks on the open market should they see more value in their individual OpenPunks.
Unleashing Unlimited Creativity
OpenPunks is not just one of the world's first community-driven NFT collections, but also a pioneer in product innovation. Only a total of 10,000 OpenPunks will ever be minted, each with a unique set of attributes, ensuring value through scarcity. Creators can update the design of their OpenPunk at any time according to the text-based attributes presented on each OpenPunk, maximizing the creativity users can explore in the design of their avatars.
Enter The Metaverse
The blockchain and cryptocurrency industry is constantly innovating and the chances of something 'new' becoming the next big thing are high. NFTs have become a great example of this. The latest hot topic in the industry is the rise of the 'Metaverse' as more companies start to focus on it, fueled by Facebook's shifting interest in the industry.

As the Metaverse starts to develop and take form, the most important element for each user will be their identity. Avatar-based NFTs such as OpenPunks will pave the way for users to express themselves creatively in the Metaverse. These NFTs will become 'status symbols' creating unique identities and methods to authenticate users.
The Next Step For OpenPunks
With the success of the initial few batches of OpenPunks, the second phase of OpenPunk kicked off on October 20th. Batches of 150 OpenPunks are being released onto the market daily until October 31st, with a total of 1,500 OpenPunks being released during this timeframe.
The current phase will see OpenPunks sold through auctions and Mystery Boxes sold through a regular sale listing. Auctions will start daily at 01:00am UTC whereas Mystery Box sales will commence daily at 06:00am UTC with a fixed selling price of 100 USDT in addition to a 1% transaction fee.
OpenPunks were developed as a way for users to express themselves creatively through the artwork associated with their avatar-based NFTs. The NFT collection aims to create an open, community-driven ecosystem for NFT enthusiasts. Users are invited to participate by purchasing and developing their own unique artwork which will be associated with their OpenPunks.
About Gate.io
Gate.io allows blockchain enthusiasts to trade and store assets in over 890 of the leading cryptocurrencies for over 6 million users from over 190 countries. The exchange offers spot, margin, futures and contract trading in addition to DeFi products through Hipo DeFi, custodial services through Wallet.io, investments through Gate Labs and it's dedicated GateChain platform. The company also offers a wholly integrated suite of products such as its Startup IEO platform, NFT Magic Box marketplace, crypto loans and more.
For more information on Gate.io, please visit https://www.gate.io/