Phaeton Goes Into Partnerships to Foster Goals Achievement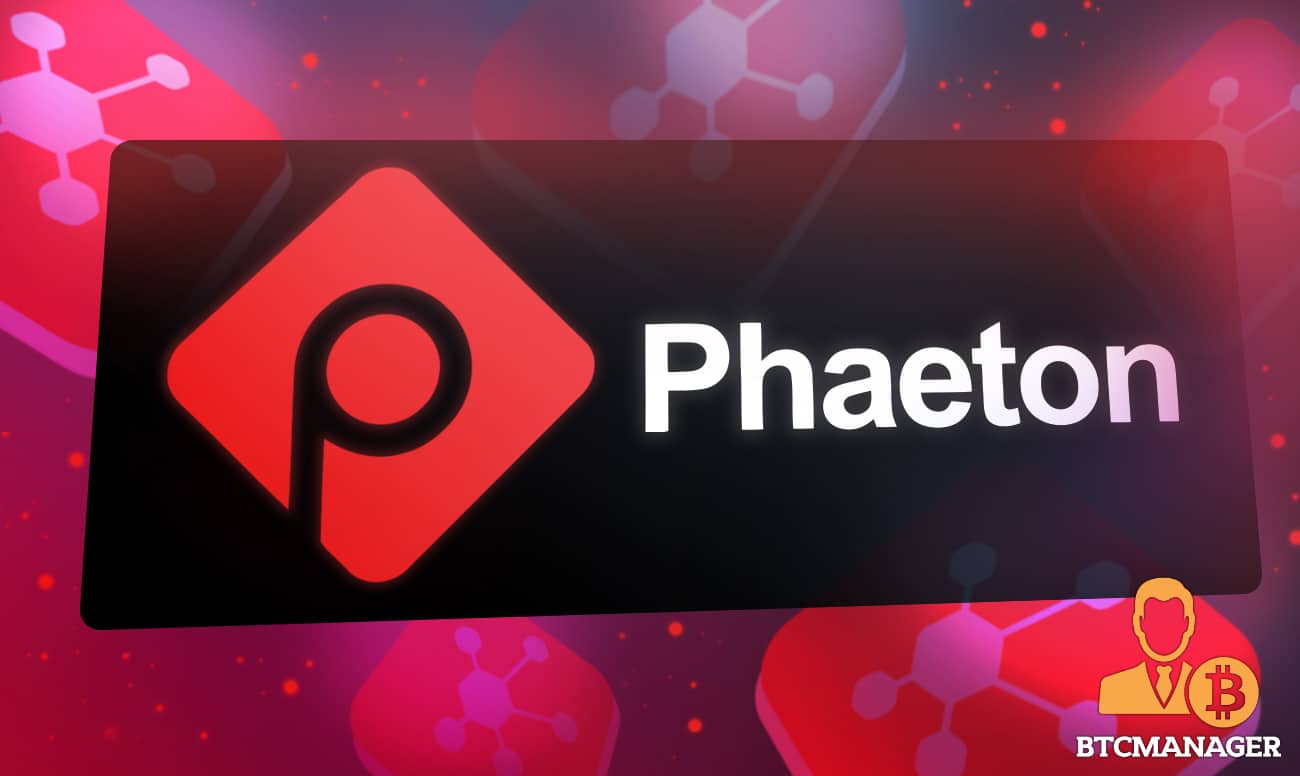 On The widespread of Blockchain technology continues to foster innovations and businesses globally. Recently, Phaeton released a first-of-its-kind renewable-energy-powered Blockchain named after the birthing company Phaeton Blockchain. With its Smart Contracts and Sidechain functionalities, the Phaeton Blockchain aligns itself with the global goal of reducing carbon emissions from commercial and industrial activities. In addition, the Blockchain-enabled ecosystem allows for multi-sectoral business development using Delegated Proof of Stake and Delegated Byzantine Fault Tolerance protocols. Phaeton achieves this by using modular and expansive renewable solar power farms for its operation.
Under the leadership of the Chief Executive Officer, Ron Forlee, Phaeton follows the ethos of putting people before profit. Its technology is based on solidarity and a need to bring benefits to communities in need. To strengthen its PHAE coin, the company has identified the development of ingenious, innovative, eco-friendly and commercially viable solutions as its business integration plan.
Buoyed by a need to bring fluid and affordable solutions to people and businesses, the company believes in strategic partnerships. It aims to achieve its short and long term goals of building an ecosystem of independent solutions that functions on the Phaeton Blockchain algorithm. It has led to the development of the Smarter Community Alliance. The Alliance comprises like-minded professionals who are motivated and eager to provide solutions other than a business-as-usual approach to housing developments. With a shared vision to create better choices and quality of living in domestic, working and recreational spaces, Phaeton joins a list of other professionals. The Alliance aims to pursue a genuinely sustainable and innovative outcome for urban development.
This initiative sets Phaeton Blockchain apart from other dApps. It fosters increased collaboration among solutions providers and offers a vertically integrated solution within an ecosystem. Furthermore, Phaeton sets a vision where these collaborative efforts provide better and improved integrated solutions.
THE ALLIANCE MEMBERS
The Alliance takes a futuristic approach to problem-solving in Urban development through comfortable, affordable and aesthetically pleasing buildings using Blockchain technology. The Alliance is rich in experience and technical know-how with representatives from companies aligned with urban and building development value chains. The members of the Alliance include::
– Frank Arangio, representing CDP, a professional services consulting firm focusing on town planning and urban designs to impact people's health and the environment positively.
– Ron Forlee, representing Phaeton, a platform driven by renewable energy power and backed Phaeton Blockchain technology. The Phaeton Blockchain platform has capabilities for Smarter Housing development.
– Andrew Abercromby: representing Serneke, a construction and development company with international operations. Serneke focuses on using collaborative approaches for designs and construction methods, with speed optimization, sustainability and value management.
– Andrew Thomas, representing Holonic which is a strategist company in Circular Economy.
– Andy Lennox, representing Atomic 6, a research and development and part manufacturing company dedicated to developing superior cutting edge technology using Carbon/Basalt Fibre or composite. The company focuses on creating new benchmarks for sustainability and renewable energy introduction to the construction industry.
– Paul Letich, representing Flowtech, an innovative Mechanical Services company with experience in maintenance, system installation, pipework fabrication, repairs and system upgrades of marine vessels, industrial systems and water industry equipment.
– Marino Evangelististi, representing Evangelisti & Associates, a civil engineering company. Marino is a chartered civil engineer with over 30 years of experience planning and designing infrastructure projects in Australia and New Zealand.
THE CURRENT SITUATION
The Business-as-usual (BAU) approach to the housing development industry has produced unsustainable results over time. It results from a sectoral monopoly spearheaded by project homebuilders centred around a one-size-fits-all mentality with no room for diversity. Over time, this has resulted in a 'Silo' structure that provides limited integration of sustainable elements into the housing industry. Moreover, designers and planners for these projects give little to no consideration to the environment. However, the project home builders have pointed at bureaucratic and inflexible approval processes as the reason for the induced reluctance to change from BAU.
WHAT IS MISSING IN ACTION
The incessant falling off the edge of the earth fear has stagnated deviation from BAU is the place to begin. It is a big problem as innovative outcomes remain untested and potentially uncompetitive under the BAU umbrella. Greenfield developments are driven primarily by price points in a manner that sterilizes innovation. As an associative problem, the land development industry is led by project builders trained in the acts of BAU. These are influential professionals who have continuously exhibited a reluctance to change and research and development. As a result of the stagnant growth in the sector, financial companies—banks and financial lenders—are reluctant to fund innovative products in the industry.
THE FUTURE
For the long-term vision of the housing industry, we need to start applying best practices in environmental and social sustainability. With this, we need to introduce a partnered and collaborative structure that facilitates the integration of holistic design and delivery. It will create an enabling environment for deploying modern methods of construction and integrated project delivery. Once we achieve this, we can start establishing bespoke initiatives while ensuring that the quality of Architectural design is innovative and ingenuous. Finally, engineers, planners and policymakers must address the entire demographic spectrum of the housing market.
THE ROLE THAT PHAETON WILL PLAY
One of the vital strengths of the Smarter Community Alliance is modern technology. Phaeton Blockchain can integrate IoT and Artificial Intelligence into its operations via the Artemis Node protocol. Additional technology solutions include:
– Real Estate TNFT where future residents can participate in the early stages of development, making housing more affordable.
– A Modular Solar-wrap Datacentre monitors data to improve the community's living standards, manage security and waste, and improve community and internet connectivity. Smarter housing with an Artemis Node provides a passive income and is linked with IoT and AI.
– Renewable energy by way of solar and geothermal to power the community, therefore, reducing utility costs.
– Blockchain AgriTech, depending on the scale of the project, incorporates urban agriculture or vertical farms for the community's food supply.
As the collaborative efforts become apparent in the sector, we understand the need for more intelligent and sustainable business professionals to bring more innovative ideas to the Alliance. In anticipation of this, the Smarter Community Alliance invites professional consultants or businesses interested in this Alliance to contact any of the listed members.
To learn more about Phaeton, visit Phaeton.io.
Phaeton IEO on latoken: https://latoken.com/ieo/PHAE
Phaeton IEO on p2pb2b: https://p2pb2b.io/token-sale/316
Telegram: http://bit.ly/Phaeton_telegram