Polkadot, Solana, and Metacade are gaining momentum as the crypto market follows Sam Bankman-Fried's arrest and legal drama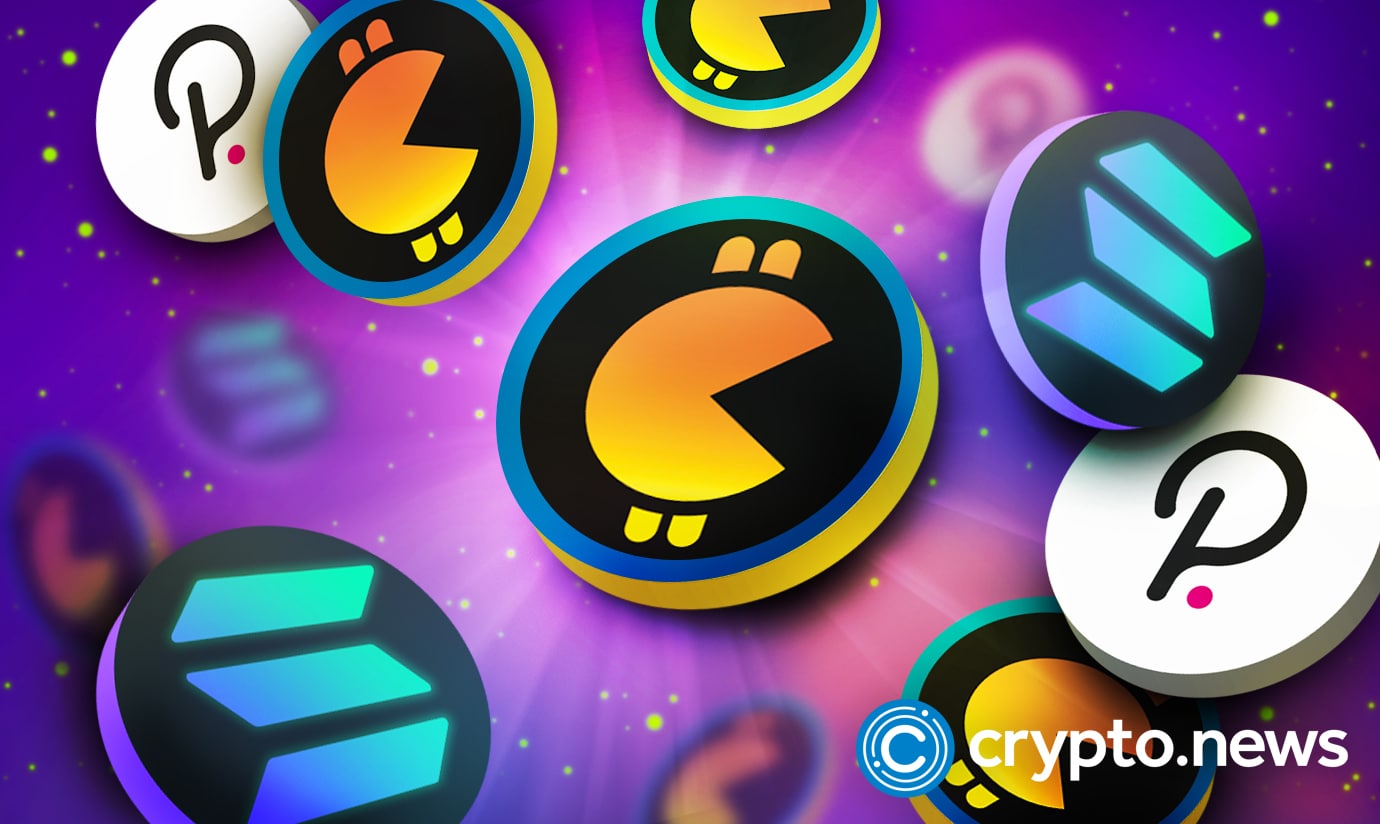 The crypto market has been on a rollercoaster following the news of Sam Bankman-Fried's arrest and his scandalous handling of FTX funds. While crypto markets took a huge blow when FTX fell, some projects have picked up new momentum.
Polkadot and Solana are two projects still caught in the twists and turns of Sam Bankman-Fried's influence. Still, a new project, Metacade, that also has plans for the GameFi space, is cranking up after announcing that its presale's 1st stage raised over $2 million in a few short weeks.
What is Metacade?
Metacade is creating a new way for gamers to connect and collaborate in a new GameFi platform, with various benefits for users of all stripes. At the heart of the new platform is a virtual arcade, giving users play-to-earn (P2E) access to many titles, from the classics to brand-new innovative games built especially for integration with Metacade.
Metacade's whitepaper details plans held by the project. It leverages the security and stability of the ethereum (ETH) by releasing the Metacade utility token, MCADE, compliant with the ERC-20 token standard.
The Metacade team is putting gamers in charge of gaming. It also has plans to fully transition the project in 2024 to a decentralized autonomous organization (DAO).
How Metacade works
Metacade users can generate income through their activity on the platform. The primary method of earning is via play-to-earn (P2E). However, users can also be rewarded in MCADE for contributions to the community, such as sharing their knowledge or reviewing games. Eventually, users will benefit from Work2Earn, the Metacade initiative that includes a job board where gaming enthusiasts can find everything from gig work and internships to full-fledged careers in the GameFi industry.
The project also has the Metagrants, which encourages game developers to design games directly for the Metacade community. The first project to receive a Metagrant will launch in 2024. MCADE holders can vote on their favorite project ideas, ensuring support and momentum for these new games.
MCADE is also a vital component of the ecosystem through its use as a medium of exchange. Tokens are required for entering competitive tournaments, buying merchandise, and enabling other platform exchanges.
Is polkadot ready to step up?
Polkadot (DOT), the interoperability protocol that uses its "parachain" technology for different blockchains to interoperate securely, has been touted as a leader across Web3 and a champion in the interoperability space.
With no single layer-1 protocol looking like it will have a monopoly in Web3, the way different chains can interact with one another becomes a key challenge for the space. This is also a problem for enterprise adoption. Many businesses will require some activity on a private blockchain alongside any work on public blockchains.
Chainlink (LINK) and quant network (QNT) have made significant progress on interoperability in 2022, with partnerships with huge payment businesses Swift and Nexi, respectively. This leaves polkadot, with its native token, DOT, facing a challenging ride. Some reports show DOT is picking up momentum following founder Gavin Wood's stepping down as CEO. However, there's no doubt that DOT remains a risky investment.
Can SOL distance itself from FTX?
Following the Sam Bankman-Fried arrest, no layer-1 protocol's native token price suffered as much as solana's SOL. With Bankman-Fried known to be a big backer of solana and FTX holding a bag of SOL that would presumably need to be liquidated at some point, SOL's price plummeted.
Solana still has an active developer community. With the outages the project has suffered rumored to be linked to FTX activity, the project may now be able to build momentum after Sam Bankman-Fried's arrest. Investors, though, are likely to steer clear as the project looks likely to take a long time to rebuild the investor confidence it has experienced in the past.
Is MCADE a good investment?
Metacade's presale has been going strong in its 1st phase. The ripples in the crypto market following Sam Bankman-Fried's arrest have not slowed Metacade at all.
While polkadot and solana face headwinds as they try to overtake Ethereum as the dominant layer-1 protocol, Metacade continues to excite gamers and private investor groups. This can make the token a worthy call in 2023.
You can buy DOT and SOL at eToro here.
You can participate in the Metacade presale here.
Disclosure: This content is provided by a third party. crypto.news does not endorse any product mentioned on this page. Users must do their own research before taking any actions related to the company.