Presearch Rolls Out $1 Million Advertising Grant Program for Crypto Projects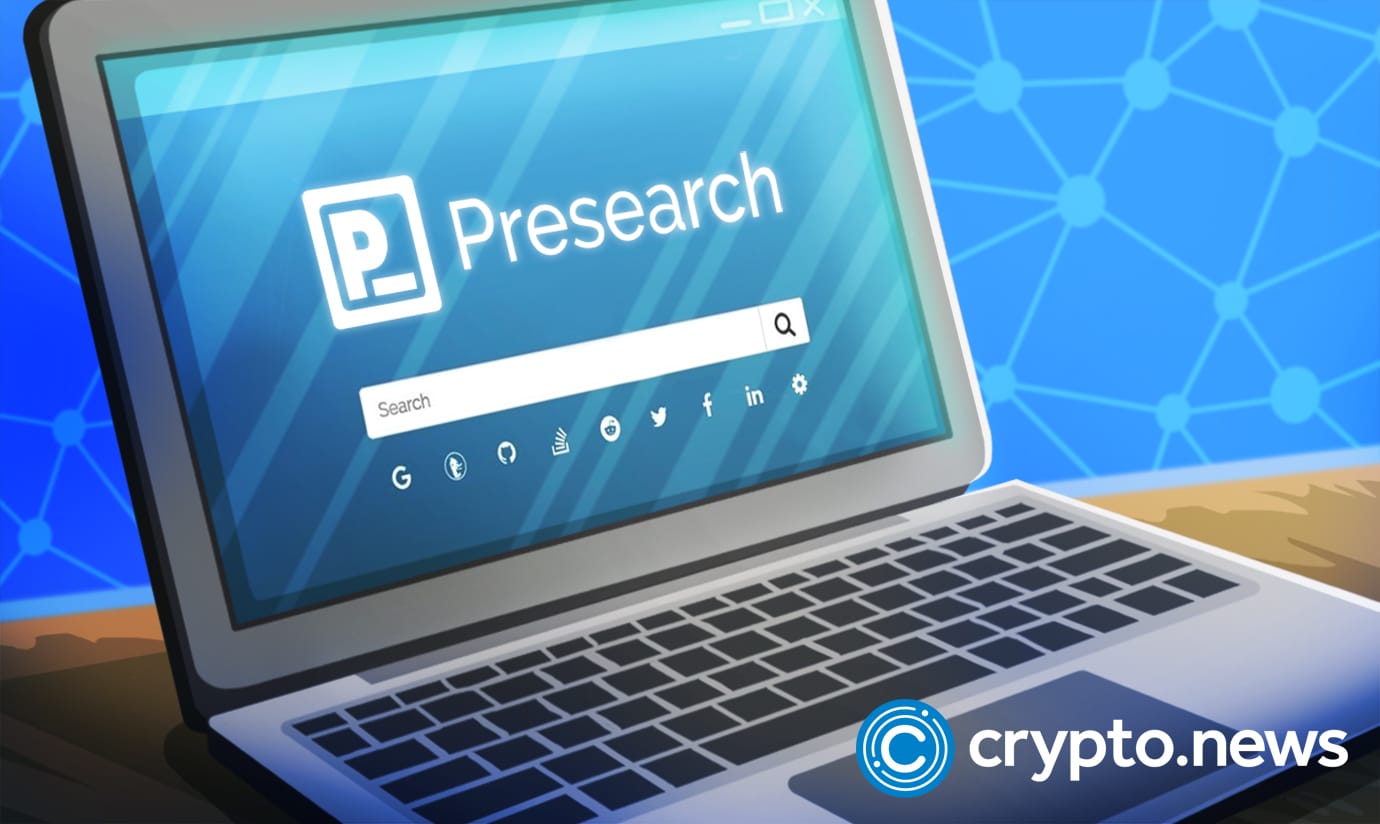 Presearch, a decentralized search engine protocol, has announced that it's offering $1 million in advertising grants to ten worthy crypto projects, with the winners determined by a community voting process.
A $1 Million Advertising Grant Program
To help ten worthy projects "beat crypto winter," Presearch announced a $1 million advertising grant program. Selected by a community voting process, ten winners will be picked and will each win $100,000.
One project will be eligible to claim the grant. Applicable categories availed include; censorship-resistant currencies /privacy coins, Layer 1 and Layer 2 blockchains, DeFi, Metaverse/GameFi, NFTs, stablecoins, and so on.
Presearch is a community-powered, decentralized search engine that provides better results while protecting its users' privacy. It is developing a new search engine experience that runs on node servers operated by community members.
With active users in more than 100 countries, Presearch is looking to become a globally distributed project, already boasting more traffic than CoinDesk, KuCoin, Crypto.com, and many of the world's top crypto projects. Presearch is offering the prospective beneficiaries, some much-needed funds to get through the "crypto winter."
The three sections the selected projects receive as part of their grant are Keyword Advertising($50,000), site takeover($45,000), and social exposure($5,000). Keyword advertising is the ability to select keywords that are related to the project and to have their ad displayed at the top of the search results when users enter those keywords.
The reward for keyword advertising is valued at $50,000 and Presearch keyword experts will manage the campaign on behalf of the project to ensure the best results. The target clicks per project through the campaign is 25,000 clicks.
Site takeover refers to the "opportunity to take over as the daily sponsor of the site for 2 days." This includes a prominent display of the advertiser's logo at the top of Presearch along with a link to the project's website. Additionally, the rewards earned by searchers will be attributed to the sponsor.
The winners of the grants will be featured to those who follow Presearch on social media, email, Presearch blogs, and video channels, granting them massive exposure. Presearch also stated that it will "work with each grant recipient to target their creative and push it out to our audiences."
Community Voting Begins on October 17
Presearch stated in its blog post that projects that are looking to participate must submit a self-nomination form before September 30, 2022. Voting does not begin until October 17, 2022, and only Presearch members with at least 1,000 PRE tokens are eligible voters.
The voting process ends on November 18, 2022, and the winners will be announced on November 22, 2022. December 1, 2022, is the scheduled date for campaigns for grant winners with keyword staking ads and social exposure, and site takeover experiences slated to commence in early 2023.
Presearch has always been a major player in the crypto and blockchain technology ecosystem. It is regarded by many experts as one of the foremost blockchain-powered search engines.