ProBit Exchange's success record in 1 Year: 160 rounds of IEO, 195 coins listed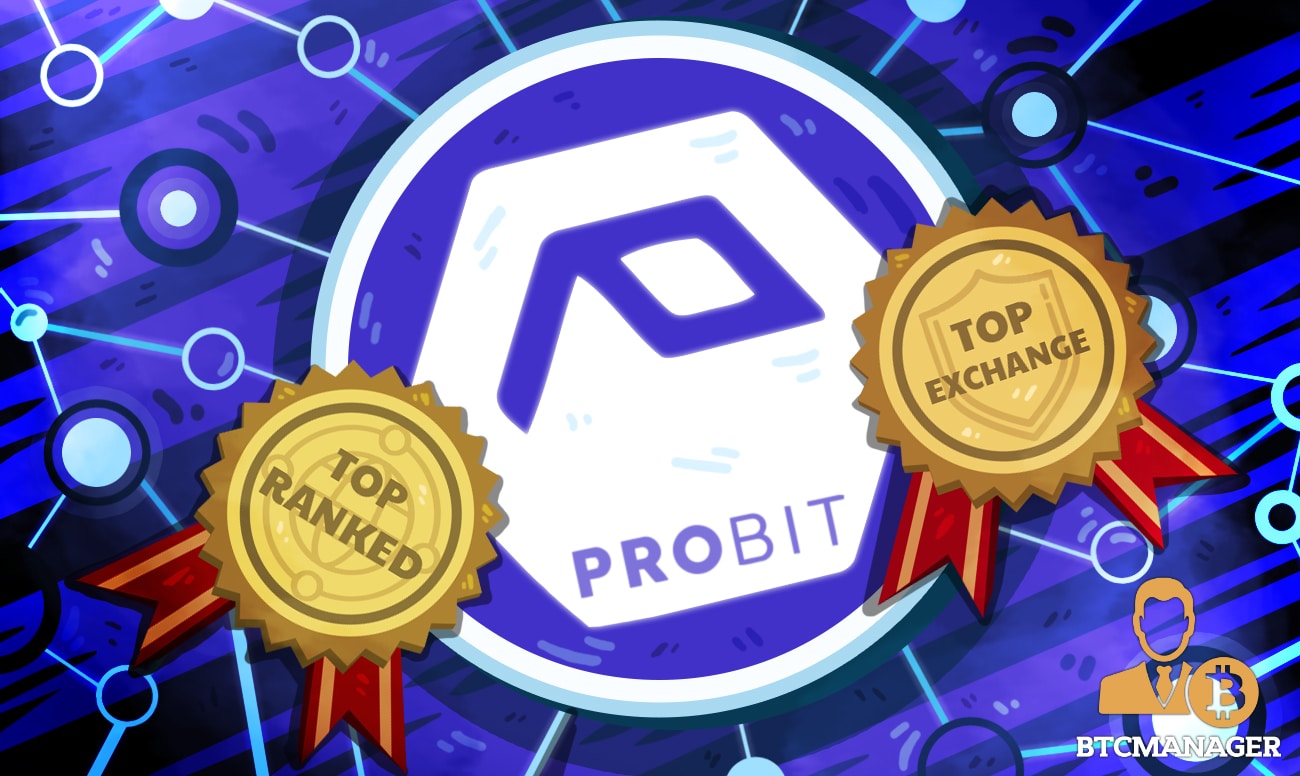 2019 marked a highly successful year for ProBit Exchange as it has managed to capture the #6 slot among Korean exchange web traffic rankings and #19 worldwide. The exchange has come a long way from its inception on November 30, 2018, currently having conducted over 160 rounds of IEO and offering 195 coins with 348 markets.
PROB tokens, the native exchange tokens, has played a major role behind Probit's exponential growth as they provide holders with up to 100% trading fee rewards and 30% referral rewards based on their individual membership levels. PROB holders continue to benefit from exclusive airdrops and 4% per annum rewards through stake mining and trade mining. This unparalleled utility behind PROB tokens has helped enhance its value at a steady pace and also signified increased endorsement of the platform by local and global users alike.
ProBit has excelled in IEO with multiple sellout campaigns under their belt since its IEO platform took the world by storm in February. Their first sellout for SPIN helped the team raise $500,000 in less than a day and immediately followed up with another $150,000 for CLINK in 2 days. Following the successful month, ProBit has capped off several successful IEO campaigns to solidify its reputation as an expert IEO service due to its versatility and flexibility that continues to expand its existing client network:
$500K for Steemhunt
$300K for Linix
$800K for Boltt
Word of mouth led to the establishment of ProBit's Launchpad for projects in search of IEO. The first beneficiary of this carefully-vetted, exclusive offering was SPORTX, which managed to quickly raise $50K and deliver 200% ROI to their early-stage purchasers following immediate listing on the exchange for instant liquidity.
Similar success was delivered for CPUcoin as well as Korean blockchain platform Medium, which raised $350K in just 40 minutes and went on to sustain a 2.26X return for token holders.
ProBit Exchange replicated these successes with a carefully tailored package for project teams looking to go the secondary market through listing versatile trading pairs, including a Korean Won (KRW) market to access the exchange's predominantly Korean user base.
Trading competitions have become a main staple of user-centered events featuring rewards for the Top 10 traders along with increasing project exposure and holders in the process. The exchange also held a recent $10K USDT trading competition to celebrate a successful year of operations and as a way to continue providing an unparalleled level of user benefits.
For added convenience, an app was developed for both ProBit Global and ProBit Korea users in order to deliver the exchange's top-flight UI and trading tools straight into the hands of traders on the go.
With multiple IEO sellouts, a successful Launchpad platform, and several coins rocketing to the moon, ProBit has managed to establish a strong foothold on the global exchange scene and continues to see major growth in pivotal markets including Latin American and Europe. They have accomplished all this in just a year and are already knocking on the doors of the top 5 with all the momentum on their side.
About ProBit Exchange
ProBit Exchange is a global cryptocurrency exchange. ProBit Exchange only lists promising, qualified and deserving cryptocurrency projects. ProBit Exchange boasts order matching speed of over 1.5 million orders per second, superb security that supports hardware security keys and a customizable user interface.
ProBit Exchange is able to support an IEO with more than 5 currencies, multiple sales round, different bonus rates, and various lock-up structures. The funds received are stored with the same high-level protections that ProBit Exchange uses for exchange's deposits.
Preferential listing treatment is given to projects that conduct IEO on ProBit Exchange.
For more information on running an IEO on ProBit Exchange, please send an email to [email protected]
ProBit Global: www.probit.com
ProBit Korea: www.probit.kr
Official Telegram channel: https://t.me/ProbitEnglish