Psychological $400 Handle Broken; Buyers Eyeing $422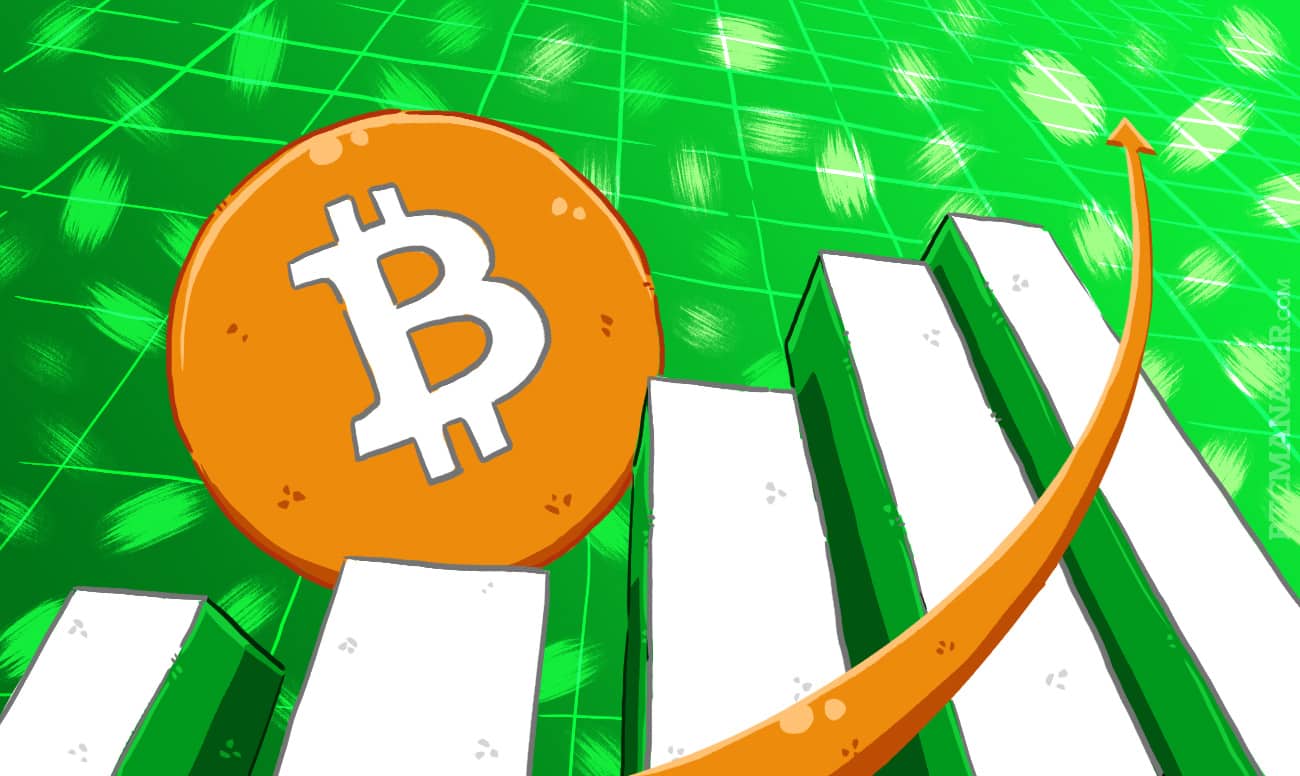 BTC-USD is slightly down by 0.63% on the BitStamp exchange, trading at $402.43 at the time of writing. This follows a negative data release showing a big contraction in Japanese economic growth in the early trading hours of this week. This has fueled bets on further stimulus from the Bank of Japan, which surprised markets by adopting negative interest rates to stimulate growth. The -1.4 percent annualized growth reading for Q4 has led traders to price in more stimulus from the Japanese central bank which has lifted stock indexes globally.  
As money flows into 'risk-on' assets such as stocks, sentiment around safe-haven or 'risk-off' assets such as Bitcoin and gold is adversely affected. The chart below shows the short-term outlook for BTC-USD, illustrating the hourly price action along with the Ichimoku indicator, fractal levels and relative strength index. The price action has started to consolidate, and recently a bearish signal was given when the base (dark-red) line moved above conversion line, which suggests that the price action will look to test immediate supports indicated on the graph at $395.84 and $388.84.
However, the price action is still above the Ichimoku cloud at present, suggesting buyers are still dominating. For further bearish conviction, we should look for an hourly close below the conversion line, currently offering minor support at $400.44. Furthermore, a strong bullish signal will be given if there is a close above the base line, currently at $402.85. In this case, buyers will looks to breach the recent high of $409.71 and take an attempt at the resistance at $420.00. Until the market moves in either of these ways, the price action is expected to range.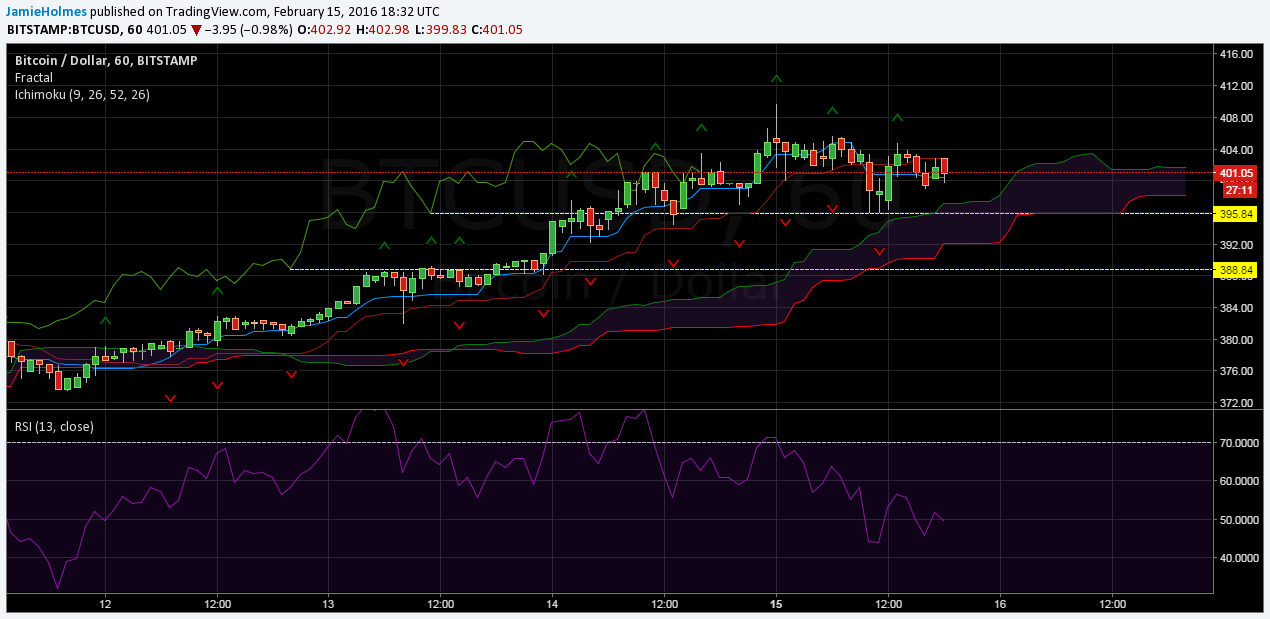 The relative strength index also looks to be moving below 50, confirming bearish momentum and signals that the price action is anticipated to move toward the Ichimoku cloud. However, if the index manages to re-emerge above 50, then this would provide bullish confirmation.
The longer-term outlook is shown in the 4-hour chart below. The price action recently crossed below the conversion line providing a weak bearish signal, but the market looks to be driving the price back above the conversion line, currently offering minor resistance at $402.08. A close above this level will provide a strong bullish signal, with the market tending towards fractal resistances at $422.98 and $432.10. The Ichimoku cloud is also trending upward, providing a further bullish indication.
The relative strength index has also moved out of the overbought zone, suggesting there is more room for sustainable appreciation in BTC-USD over the medium-term. A bearish outlook is only validated if the price action remains below the conversion line. The most recent buy fractal lies at $382.00 providing support going forward.