Radix releases concept images of its web3 wallet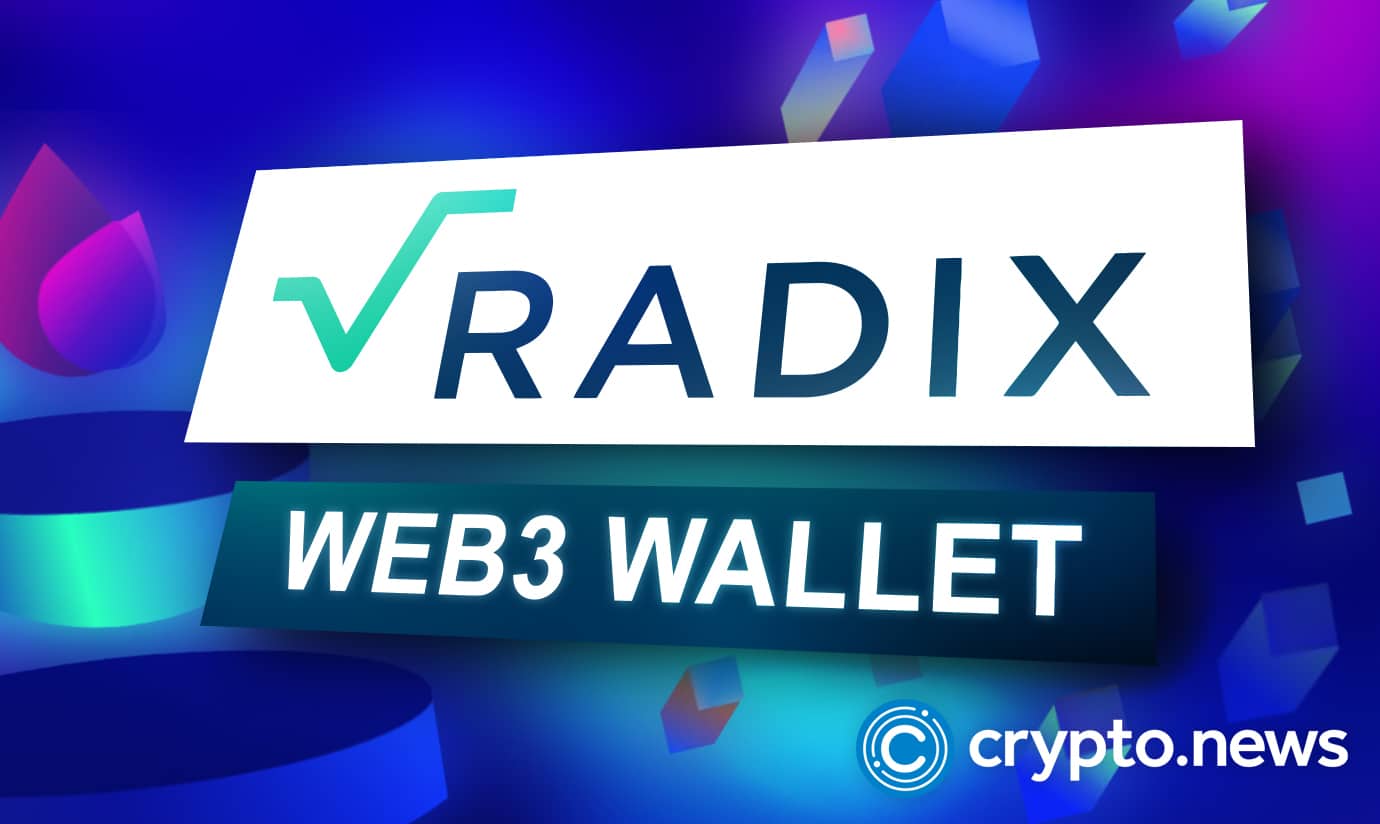 Radix DLT, a DeFi-centric smart contracting platform for developers to build and deploy dApps faster in a scalable environment, has released the concept images of its web3 wallet.
In an announcement, Radix said the wallet conveys the platform's vision of rolling out a secure yet easy-to-use wallet that drastically enhances user experience.
Enhancing user experience in DeFi
Radix said the release of their concept images represents more than five years of actively researching, designing, and developing five core technologies forming part of Radix.
Early this year, Radix plans to release the Babylon Mainnet showcasing the five technologies primarily infused into the Radix wallet. Once live, the wallet will make interaction with crypto dApps fluid for everyone and be ecosystem-ready for projects keen on leveraging the Radix DLT base layer.
Matthew Hine, the Chief Product Officer of Radix, said the wallet ushers in an era for people to "engage effortlessly", making the various blockchain innovations relevant to people.
"Radix Wallet provides a user experience that gets out of the way and lets users engage effortlessly. It's the kind of user experience that will make Web3, DeFi, and even the Metaverse actually relevant to people. You can't build it on any network except Radix."
Focus on Security
Most importantly, the team said, the wallet will offer better levels of security than those in traditional finance because of the integration of the web3. The mess in DeFi and its dApps has resulted in the theft of user funds and reputation damage. Last year, billions of user funds were lost to hackers thanks to subpar user experience in dApps. Complex user interfaces common in most DeFi dApps don't relay the DeFi promise of empowerment and economic freedom.
In Radix, security will be enhanced by integrating their "Native Assets" ensuring digital ownership is intuitive and safe. Meanwhile, DeFi users will have an easy time interpreting transactions because Radix Wallet will use "Transaction Manifests".
Personalizing web3 interactions
To boost user experience, the Radix wallet links users with "Smart Accounts". The wallet developer explains that these accounts will bring "multi-factor" security to the blockchain, tagging along "on-chain mechanisms".
Because of smart accounts, Radix is bringing the personalization found in web2 to web3 by enabling users to login with "personas". 
Each entity will have a username and password, eliminating the requirement for private keys and long public addresses, as is currently the case. Additionally, users can toggle between desktop and mobile modes through "Radix Connect". 
Disclosure: This content is provided by a third party. crypto.news does not endorse any product mentioned on this page. Users must do their own research before taking any actions related to the company.