Report: Australia Ranks Sixth in Blockchain Related Patents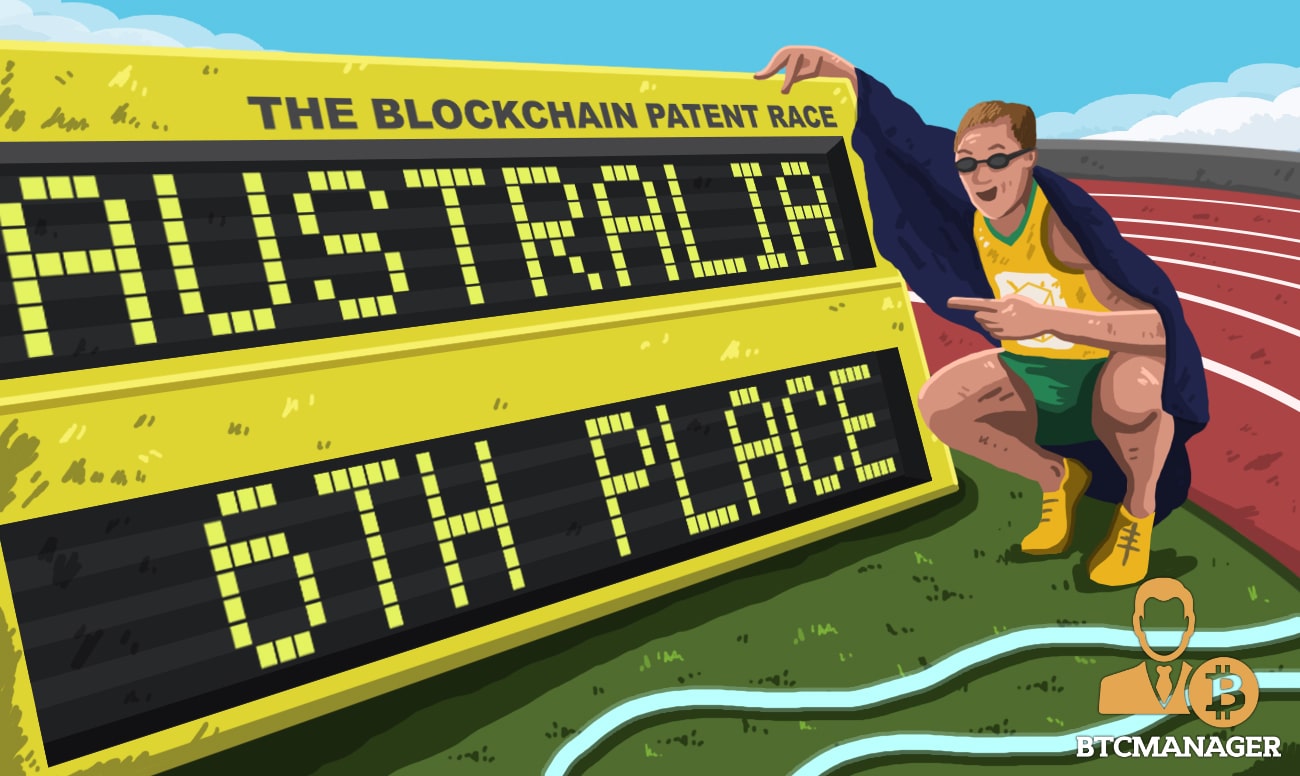 According to an article by Computer World, published on December 13, 2018, Australia ranks sixth globally regarding blockchain technology related patents. The report posits that China is leading the patents race with 1520 patent families filed till date. The Asian economy is followed by the U.S., which has 773 deposited patents to its credit.
Australians Catching up on the Blockchain Race

The article cites data from the ACS and IP Australia's Patent Analytics Hub. It states the number of blockchain related patents has grown at an exponential rate since 2013 in the range of 140 to 230 percent every year.

Further, the report mentions that although the patents list is dominated by inventors from the United States and China, Australia has a respectable sixth position regarding the number of "patent families" filed by Aussie individuals and companies. Unsurprisingly enough, the Chinese make up for almost 50 percent of the total number of patent families identified in the report.

About Australia, the report titled Blockchain Innovation: A Patent Analytics Report detected 49 patent families filed by 55 Australian applicants. The leading Australian patent applicants include firms like Bloxian, Identitii, Perth-based fintech startup Money Catcha, and state-owned agency CSIRO.

Earlier this year, Sydney-based Bloxian partnered with software firm R3 to work on its Corda blockchain platform. Similarly, Identitii and Money Catcha partnered with HSBC earlier this year to boost their cross-border payment compliance effort.

The report identified another Sydney-based company, TBSx3 for applying blockchain technology in product verification use cases.

About the patents analytics report, ACS president, Yohan Ramasundara stated:

"It's pleasing to see that despite strong competition in this space, Australia is punching above its weight when it comes to blockchain innovation. We've already seen Australia's financial services sector investing heavily in proofs of concept, along with the Australian Stock Exchange and government departments including the Digital Transformation Agency."
Global "Blockchain Hotspots" Lead the List of Patents

Sifting through the report, one can get a faint idea about the countries which are "global hotspots" for blockchain related R&D.

For instance, South Korea's Coinplug has 69 approved patents to its name, making it the single company with the most number of patents registered. The firm primarily provides electronic wallet and online POS services.

The Korean company is followed by IBM, which has a total of 12 patents to its name.

The global race for DLT-related patents seems to be heating up with more companies delving deep into the emerging technology. As reported by BTCManager on November 15, 2018, Amazon won two patents related to cryptography and leveraging the DLT storage functionality.