Reward your Beloved Content Creators with NZE Tokens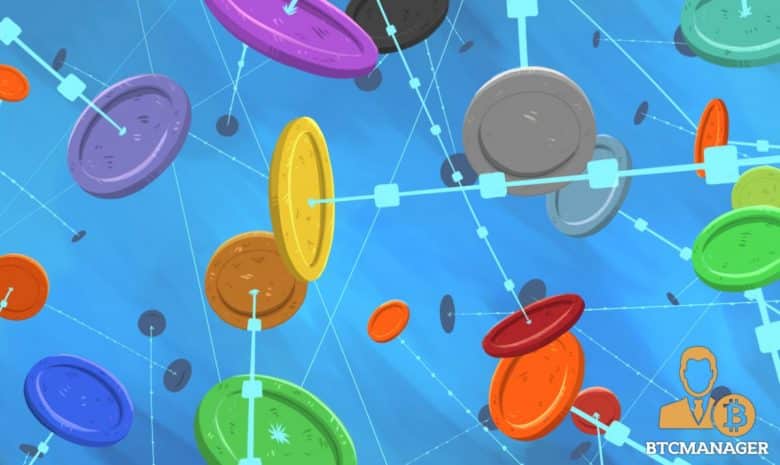 Music, movie and art industry, all of them have something in common – the protection of rights, developed sales and promotion channels. People support their favorite content creators by purchasing tickets, books, discs, actual pieces of art or by attending concerts. But how to reward bloggers that don't produce anything tangible?
Today people tend to spend more time interacting in the online space rather than meeting offline. They are usually online over 24 hours a week, twice as long as 10 years ago, with one in five of all adults spending as much as 40 hours a week on the web. Professors from one of the world's leading technological universities believe that this is a dangerous tendency.
But there is another side on the coin – internet became one of the main catalyst of creativity and talent. The common man doesn't have to pay even a penny to share his thoughts, invention or natural gift. All he needs is just access to the internet, an account in one of the social networks, such as Facebook, YouTube, Instagram, and upload the thing. Before it would take not only time but also resources. Content creator would have to find a sponsor or a person with good connections that would present him or her with the right people, that would have the last word on either giving it a green light or not. As an example of celebrities that were discovered by social networks Justin Bieber, Kate Upton and The Weeknd could be mentioned.
An increasing tendency for blogging and content sharing triggered a social media "boom". As of October 2018, YouTube pulls in over 1.8 billion logged-in users each month, meanwhile Facebook reaches the number of 2 billion, according to Mediakix report. It is estimated that this video sharing platform will account for $3.36 billion in net U.S. video ad revenues in 2018. Most importantly, the number of creators earning five figures per year jumped 35% while those earning six figures increased by 45%.
For example, internet influencers with more than 7 million subscribers can earn as much as $300.000 per one post on Youtube, $187.000 on Facebook, and $150.000 on Instagram and Snapchat. Meanwhile 96.5% of YouTube users don't make enough money to clear the US poverty line of $12,140 (~£8,733) per year, Alphr research states.
Despite the positive statistics, as each day passes it becomes more difficult to please the internet community. Content makers have to almost reinvent the wheel or at least create new tendency in order to engage audience. Just remember yourself 7 years ago, when you were happy with watching a ten seconds video in quality lower than 240 p. It was easier to gain popularity when blogging trend has barely started to set up. No surprise that in 2016, only 3% of YouTube creators received 90% of sitewide views, according to Washington Post. In addition, advertisers prefer bigger channels to place their ads on, leaving smaller ones with almost nothing.
But, as the saying goes, bad luck always comes in threes. Recently, YouTube has announced changes to its monetization program, under which content creators with small channels will no longer be able to monetize their videos unless they have over 1,000 subscribers, with 4,000 hours of view time in the past 12 months, according to Forbes magazine. This has led small channels to be even less profitable.
Who or what can solve this inequality and unfairness? It should be something that would allow loyal subscribers to reward their beloved content creators not only with likes, but also with actual money. The answer is peer-to-peer technology, in particular, its latest form – cryptocurrency supported by blockchain.
However, even Bitcoin is currently not viable for this task. It is true that cryptocurrency number one on the market is meeting all the requirements of a peer-to-peer mechanism – it is decentralized, immutable and transparent. However, because of the Bitcoin characteristics, its transactions are not fast or cheap. In addition, Bitcoin has one huge and yet unsolved issue – scalability. As a result, cryptocurrency' users frequently experience delays and problems with confirmation of their transactions.
Japanese venture Nagezeni is developing a blockchain project that will allow online creators to promote their content and receive tipping and donations from the devoted audience in NZE tokens. Thus, users will have an opportunity to incentivize content creators and enjoy online interactions in full. Powered by Rootstock (RSK) sidechain, their platform will be as secure as Bitcoin and as fast as Paypal system.
In particular, by relying on RSK, Nagezeni team will be able to employ its own smart contracts into Bitcoin network, at the same time speeding up the payment confirmation up to 20 seconds, followed by scaling up to 1000 transactions per second. It is achieved thanks to the implementation of the Lumino Transaction Compression Protocol.
Also, Nagezeni allows to develop people's own projects and even launch a crowdfunding campaign, if needed. Additionally, creators will have an option of paying for promoting and advertising with NZE tokens.  
By employing blockchain features, Nagezeni team is able to balance the brawn and inequality between channels. Thus, bloggers even with smaller number of followers will have closer connections to their fans, pleasing the beloved audience. It is nothing but a win-win solution.  
To learn more about Nagezeni and its innovative ideas, visit its website and follow the news on Telegram, Twitter and Facebook.
Disclaimer: This is paid content. BTCManager does not endorse any content or product on this page. While we aim at providing you all important information that we could obtain, readers should do their own research before taking any actions related to the company and carry full responsibility for their decisions, nor this article can be considered as investment advice. BTCManager and its employees are not responsible, directly or indirectly, for any damage or loss caused or alleged to be caused by or in connection with the use of or reliance on any content, goods or services mentioned in the press release.