Russia: No Special Treatment for Facebook's Libra 'Crypto'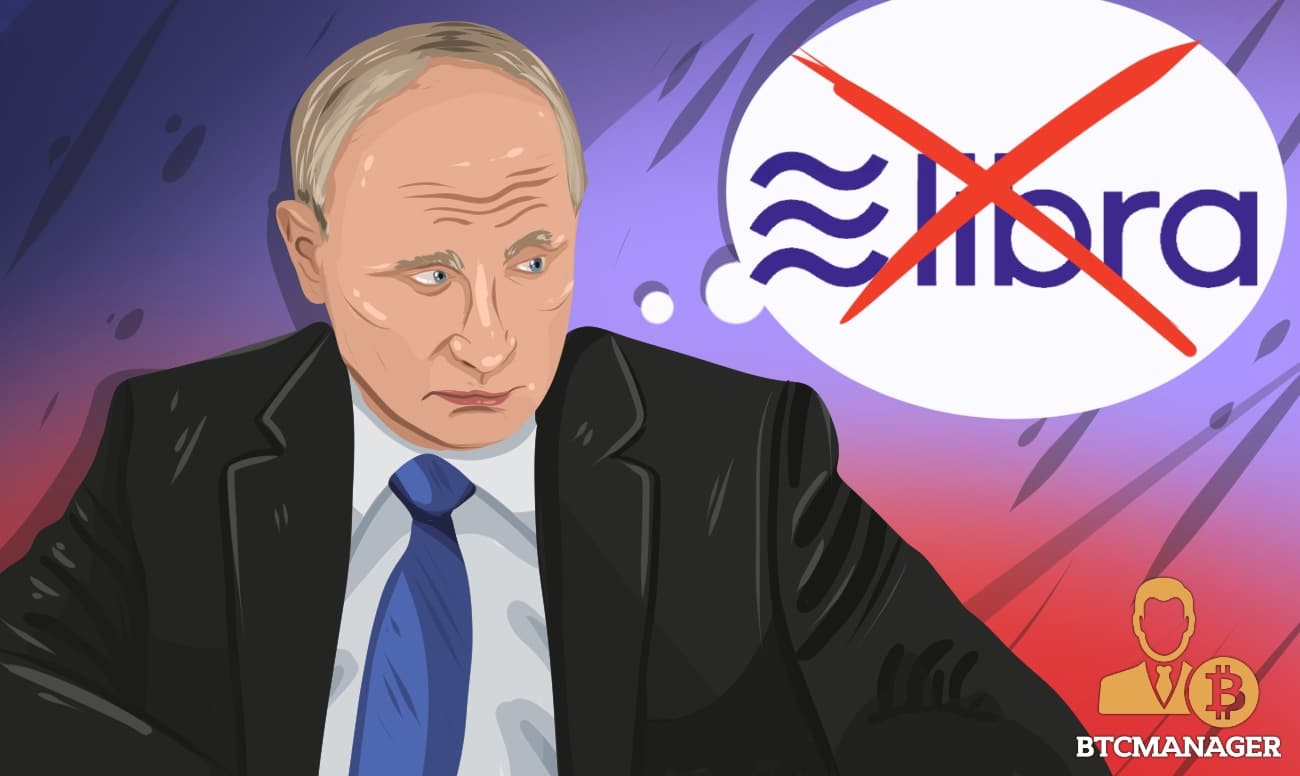 A Russian lawmaker has recently stated that Facebook's expected cryptocurrency, Libra, would not be given preferential treatment in Russia. Per a report by Tass on June 18, 2019, the country wasn't planning to adopt a crypto-friendly legislature. Going by Russia's rough relationship with the social media giant, the recent opposition to the company's project comes as no surprise.  
Kremlin Won't Legalize Libra
Russia's involvement with the US 2016 Presidential elections 2016 made headlines globally; according to reports, fake Facebook accounts linked to the Kremlin caused division among US citizens and favored a presidential candidate over another.
Following the discovery, Facebook decided to do a "clean up" by removing fake accounts connected to Russia and other countries like Iran and the United Kingdom.
The country seeking to censor the internet in the country has been at loggerheads with some of the biggest social media companies, Facebook inclusive. Back in April 2019, a Russian court fined the blue and white company 3,000 rubles ($47) for failing to release information on Russian user data to the Russian authorities.
Shortly after, lawmakers approved a bill that would increase the government's censorship on the internet.
It, however, appears like Russia isn't willing to let a Facebook project fly in the country. Anatoly Aksakov, Chairman of the State Duma Committee on the Financial Market, recently said the Kremlin won't legalize Facebook's Libra.
 The Russian lawmaker also added:
"With regard to the use of Facebook cryptocurrency as a payment instrument in Russia at this stage – my opinion is that in our country it will be banned."
Although not prohibiting citizens from using the Libra – as it could be purchased at foreign exchange sites – Anatoly Aksakov said:
"In theory, we should talk about the possibility of organizing all sorts of exchanges, exchanges and sales of such currencies. We, we believe, will limit or prohibit the creation of such sites. And who wants to acquire these tools at your own risk and risk using foreign legislation their business."
The lawmaker added that there would be no crypto-friendly legislation that would enable the active use of cryptocurrencies, as the nascent industry threatens the country's financial system.
Governments Threaten Regulatory Axe on Facebook's Libra Over Monetary Control Concerns
Russia is not the only country that has come hard on Facebook's Libra since unveiling the Libra cryptocurrency whitepaper. BTCManager recently reported that US Democrat, Maxine Waters, expressed concerns about the company's past and asked for a moratorium until Congress and regulators have carried out thorough investigations on the project.
Also, France's Minister of Finance, Bruno Le Maire, called for tighter regulations, adding that Libra would not be a sovereign currency. Additionally, a German member of the European Parliament, Markus Ferber, said that with Facebook's recent development, it could become a "shadow bank."