Russian Central Bank Confirms Digital Rouble Trials Commence in 2022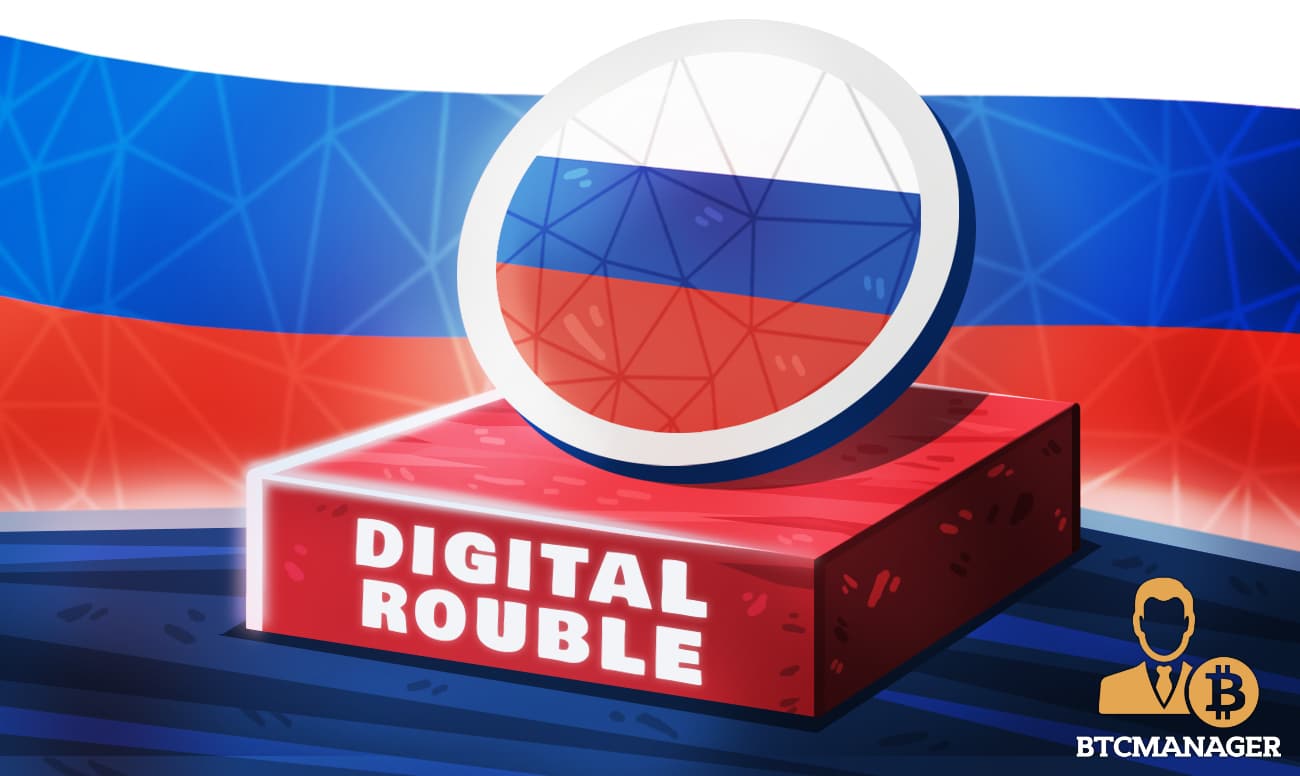 The head of the Russian Central Bank, Elvira Nabiullina, has confirmed that digital ruble trials will begin in 2022. Earlier, the central bank of the country expressed its intention to start testing a CBDC in April. Digital financial assets are considered property under the Russian legislation, according to a law implemented on Jan 1.
Digital Ruble Development in Russia
The ruble remains the only legal tender that all organizations are obligated to take; however, they may accept other forms of payment through an agreement between parties to a contract. The Russian Central Bank objects to cryptocurrency payment.
Russia has been working for some time now in crypto-regulation, and in 2019 was one of the early countries to control cryptocurrencies based on established property rules, compared with many western counterparts. Finally, in January of this year, the government approved the official regulations.
Russia has been examining CBDC for some time, and feedback and internal deliberation have resulted in this latest report. Private banks and institutions will be part of the pilot program.
The New Age
It works in a tiered scheme, whereby the central bank opens wallets to store digital Rubles for commercial banks. A client has access inside his bank application to the digital ruble wallet. They will not, however, be able to use offline bank applications. Users must install a separate wallet for this reason. Smart contracts will also be a priority, as the bank wants conditional transactions to be a choice.
Notably, digital rubles are still available to end-users. Wallets are also accessible through other institutions in the case of bankruptcy.
Furthermore, the Russian government is considering the use of Bitcoin as a contractual trade instrument.
Other Countries in CBDCs
While there are no definite dates for implementing the CBDC beyond the pilot projects, the aim is clear. Russia doesn't want to get left behind in the FinTech race that already encompasses several major developed nations.
China is at the forefront with its digital yuan in developing national sovereign digital currencies, which is undergoing a wide trial phase, waiting very soon for its launch. The country has already spearheaded several successful CBDC pilots. In general, China is keen to use DLTs to digitize its economy, with authorities developing a decade-long blockchain plan.
In addition to China, the USA, the UK, and Israel are all working aggressively on developing their sovereign CBDCs. Bitcoin's price rises in a certain way and studies into digitized currency benefits have stimulated a sudden interest in CBDCs.
In the meantime, about one-half of Russia's respondents are interested in digital rubles, and 20% opposed it, according to a survey by the Skolkovo tech hub for financial technology research and the digital economy.