Sam Bankman-Fried says he 'feels bad' about FTX fiasco during highly anticipated Twitter Space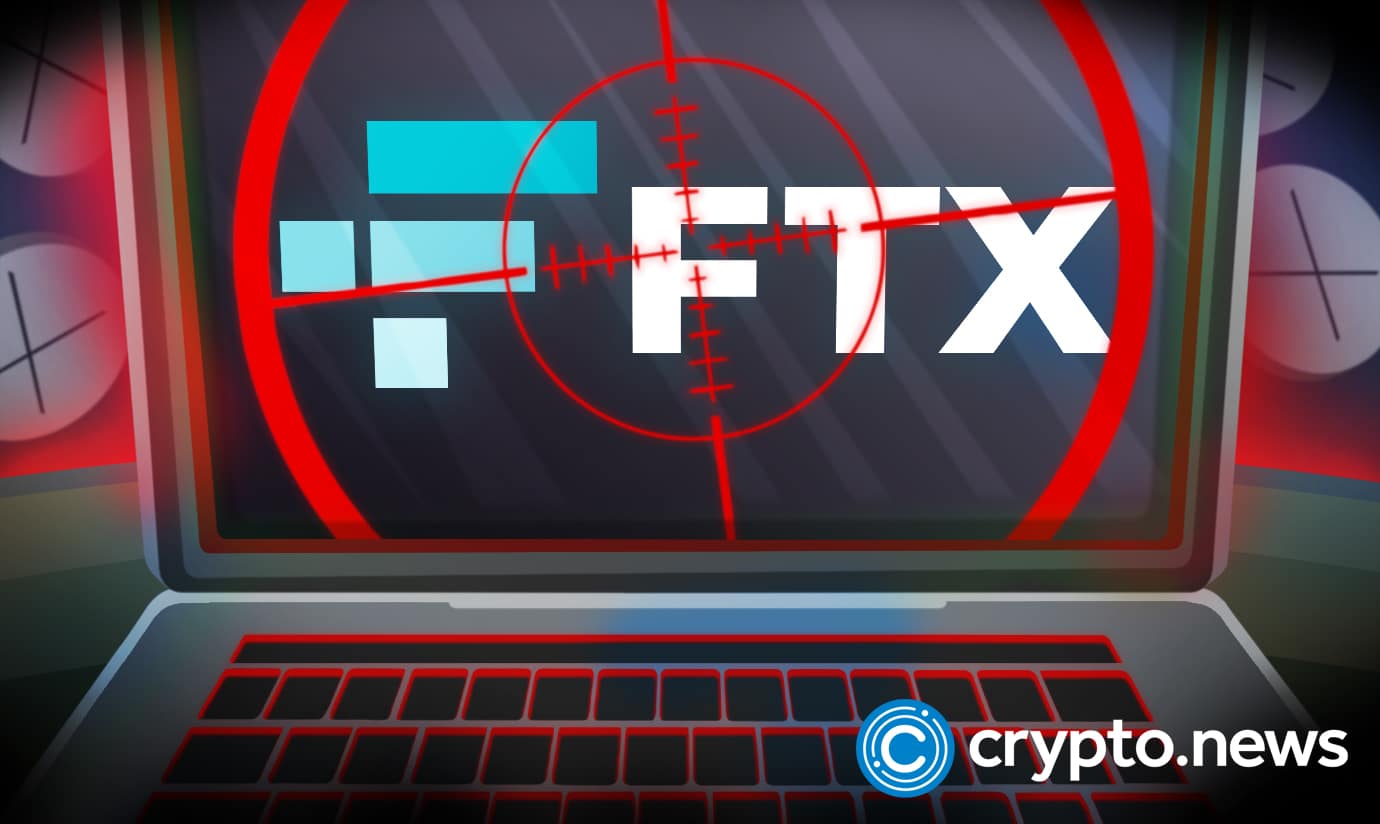 On Thursday, former FTX CEO Sam Bankman-Fried (SBF) made a long-overdue appearance on Mario Nawfal's Twitter Space to discuss events surrounding the fall of the crypto exchange.
The most anticipated Twitter space
Nawfal's spaces are famous for hosting some of the biggest newsmakers in recent times, including Twitter owner Elon Musk, former US representative Mick Mulvaney, Binance CEO Changpeng Zhao, better known as CZ, and Hunter Biden.
In general, SBF didn't make any revelations that haven't previously been touched on by the media, instead choosing to dwell on what he called a "real failure of oversight management." He was also quite coy on a few issues, choosing to rebuff uncomfortable questions with a stock "I'm not sure" or "not to my knowledge" answer.
Below is a short recap of what went down on the roundtable and how Crypto Twitter reacted to Bankman-Fried's performance.
"People deserve to hear from me"
To get the wheels rolling, Nawfal, the founder and CEO of a consulting firm IBC Group, first wanted to know the intentions behind SBF's recent slew of interviews and media appearances. In response, the FTX founder stated that people deserved to hear from him about what happened and that he felt "bad about it."
Nawfal next sought to understand the extent of involvement of SBF's fellow executives at FTX in the day-to-day running of the company. To this, SBF replied that while there had been a "pretty big diffusion of responsibilities," as CEO, he was ultimately responsible for everything that went down.
Asked about the magnitude of his involvement in running Alameda Research, SBF claimed that he hadn't been involved in the day-to-day decision-making or trading at the crypto hedge fund for several years. He said his only interaction with Alameda was through "periodic high-level summaries" from its leadership. He claimed this was done out of concern over a conflict of interest that might have arisen from his involvement.
Another participant in the space, Kim Dotcom, then broached the subject of Bankman-Fried's polyamorous relationship with Alameda CEO Caroline Ellison. Kim insinuated that SBF had used the entanglement to get Ms. Ellison to do whatever he asked and later threw her under the proverbial bus when FTX's house of cards came crashing down.
SBF didn't take too kindly to the question, claiming it was deeply offensive to him. He, however, did say that while he'd been romantically involved with Ellison for a while, he never had any power over her that accrued from the relationship.
In a previous interview with crypto blogger Tiffany Fong, Bankman-Fried had criticized the media's intrusion into his love life.
"The problem is that, at the end of the day, their metric is clicks. That's what they need to get, and it's fine, it is what it is, but what it means is that a boring story won't sell, and so they're going to be trying to ask me, like, the most provocative possible questions," SBF told Fong.
In the same telephone interview, Fong had asked SBF about a $1 billion personal loan he'd taken from Alameda Research. According to the blogger, Bankman-Fried said the loan wasn't for "consumption" but was instead a way to move funds from one entity to another while avoiding the annoyance of regular channels.
Customers' assets not backed 1:1
As the line of questioning heated up, one of the panelists, Chet Long, claimed that customer assets in the custodial portion of FTX weren't backed 1:1. Bankman-Fried stated that customer balances had been equal to assets at FTX. Still, negative and positive positions existed due to the nature of margin trading.
"There were both positive and negative balances on the exchange, and if you added all of those up, it added up to the same set of assets," SBF said.
When pushed further to explain why Alameda had been allowed to remove assets from FTX to close some of its loans, including the one from Genesis, SBF claimed that all users on FTX had been allowed to remove assets from the platform. They could make deposits and withdraw more than was in their accounts if other assets overcollateralized them.
According to SBF, margin trading works through collateralized positions that aren't fully funded, a key feature of the FTX platform.
But Chet Long challenged this assertion, stating that FTX's terms of service prohibited the loaning of user funds.
Replying to Long, Bankman-Fried seemingly put his foot in his mouth, saying that some parts of the FTX terms of service Long was referring to could override others. With such gaffes, it's no wonder Galaxy Digital founder Mike Novogratz recently registered his surprise at why SBF's lawyers let him talk to the media.
Asked if he was still the owner of Alameda, SBF skirted around the question, claiming there was a "definitional issue" following the chapter 11 process. However, he conceded that he'd owned a large chunk of the company before its collapse.
Kim Dotcom also asked SBF if any of his associates, family members, or business entities had donated to Bahamian politicians, to which Bankman-Fried claimed he did not know.
And with reports in the media that the US Department of Justice had been urged to investigate the FTX debacle, SBF was asked whether it had been in touch with him to help with the probe. But Bankman-Fried avoided directly answering the question, only saying he's open to constructive engagement with regulatory agencies.
As to why some users could make withdrawals days before FTX went under while others could not, Bankman-Fried claimed that the freezing of withdrawals had not been a single shut-off event but had instead been staggered over a short period. He claimed that some jurisdictions in which FTX customers could withdraw, such as the Bahamas, had been open for business. In contrast, others, like Japan, had laws that required the segregation of assets, thus making it possible for users in that country to access their funds still.
FTX US was also similarly segregated from the rest of Bankman-Fried's crypto empire, and according to him, the company is still solvent. FTX Japan and FTX US represent the few fully liquid, fully functional subsidiaries of the fallen crypto exchange.
The question that sent SBF running from Twitter space
When SBF was asked why he'd filed for bankruptcy if FTX US and several other subsidiaries were as liquid as he claimed, he called himself an "idiot" for doing so. He also blamed tiredness, bad advice from his lawyers, and pressure from certain quarters of the FTX hierarchy that weren't acting in customers' best interest.
This response drew a sharp retort from investment manager Lawrence Lepard, who accused SBF of being a liar.
But the question that had SBF scurrying came from self-styled internet detective Coffeezilla, who asked SBF whether he'd transferred any funds to FTX.US before the bankruptcy to create a plausible defense strategy for himself. Instead of answering, SBF suddenly declared that he had other pending matters and hopped off the space.
Crypto Twitter was not amused by SBF answers
SBF's humdrum non-answers didn't go down too well, with many of those listening in on the conversation. For instance, his refusal to confirm whether or not FTX regulatory officer Dan Friedberg had been present on the day of bankruptcy declaration caused Bitboy creator Ben Armstrong to throw in a few pointed questions of his own regarding Friedberg for good measure.
In a series of tweets, Armstrong wanted SFB to explain what he knew of Friedberg's manipulation of CEL tokens, among other alleged underhanded misdeeds.
Crypto trader Tanner Thomas claimed she'd rather "listen to nails against a chalkboard" than let Bankman-Fried give half-hearted explanations for his actions.
Another Twitter user, @ItsSatsWise, accused Bankman-Fried of being evasive and giving scripted, robotic answers. SatsWise chalked down the SBF's recent media drive to a PR stunt.
On his part, @Special_Kay32 called out SBF for exposing his "incompetent, malicious, and poorly run" business empire.
But the disdain wasn't only reserved for Bankman-Fried; Citizen Journalism platform Autism Capital labelled the speakers "unprofessional and infuriating." They were particularly unimpressed by Chet Long's questions to SBF and essentially said the only reason the former FTX CEO came onto the space was that he knew the hosts weren't smart enough to pin him down.
SBF has become such a pantomime villain in the crypto community that NFT artist Beeple just dropped a new piece depicting him fighting with Kanye West for the title of "biggest piece of sh*t."
To understand how bad this is for SBF, Kanye West, who officially changed his name to YE, is currently one of the most unpopular and unhinged people on the internet after he went on an hours-long rant praising Hitler and defending the Nazis.
Following the outburst, Kanye's Twitter account was suspended. It seems West's comments were too much even for Elon Musk's new laissez-faire attitude towards expression on the microblogging website. And that's the man Sam Bankman-Fried is being measured against.