Skrilla Set to Give eSport a Push to the Limelight with Blockchain Technology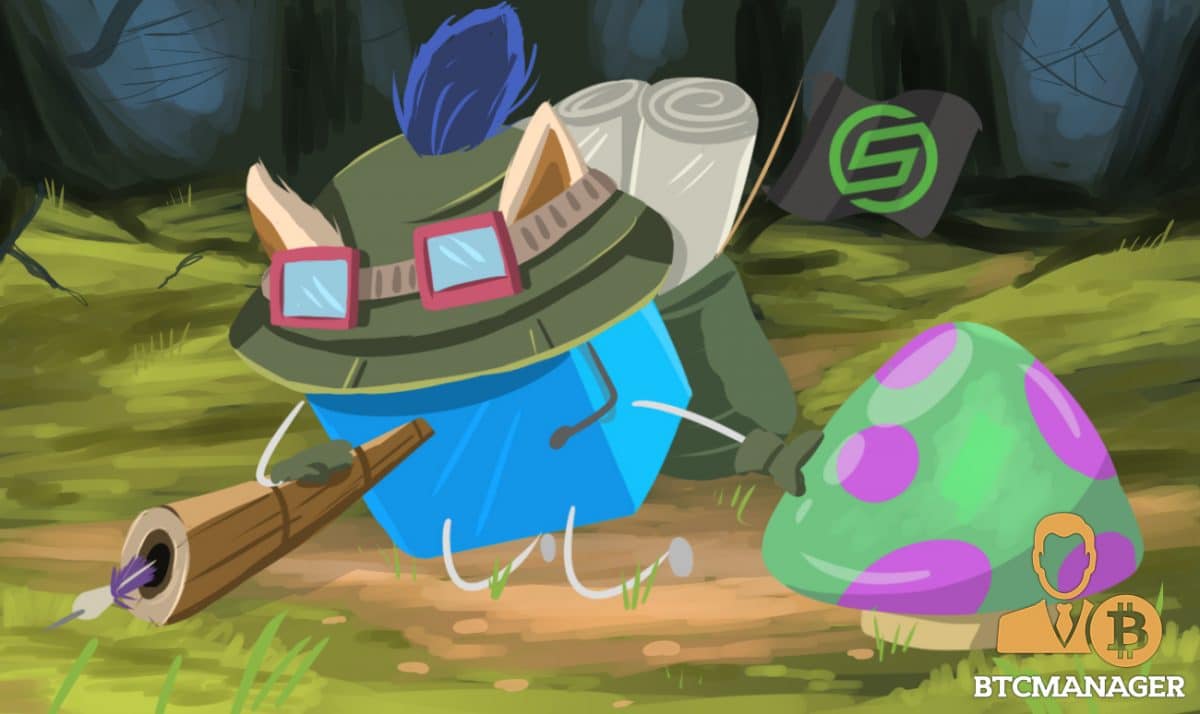 Two leading Australian technology firms, Puntaa and GAMURS Group have collaborated to create Skrilla. Skrilla is a licensed, fully regulated esports brand built to provide a digital eSports betting platform on Blockchain technology. Puntaa created the first licensed peer-to-peer (P2P) social betting platform in the world and GAMURS group have international reputation as a trailblazing esports media network.
eSports is a segment of the global gaming market with huge potential to becoming one of the highest-grossing segments. Researchers at Newzoo have predicted that the global gaming market is on track to record revenue of $108.9 billion this year. 
Researchers are also confident that the global gaming market will continue to grow by a compounded annual growth rate (CAGR) of 19 percent to book revenue of $128.5 billion by 2020. In the global gaming industry, analysts predict that eSport will contribute revenue of $696 million this year. By 2020, analysts predict that the eSports industry would have grown by a CAGR of 35.6 percent to book revenue of about $1.48 billion.
However, the predictions of massive revenue growth in the global gaming industry and the eSports segment still underperforms the huge potential that the industry possess. One of the barriers stopping eSports from reaching its full potential is that current betting platforms only offer eSports as small subunit of their wagering offers.  eSports is also being hampered by the fact that the centralized nature of wagering platforms does not instill confidence in the gaming community about the transparency of the betting process.
Introducing Skrilla
Skrilla was created from a collaborative effort between two Australian firms, Puntaa and GAMURS Group. Skrilla will provide eSports betting fans a platform for social interactions, betting, and eSports competitions. The blockchain-based nature of Skrilla eliminates the need for third parties to verify or facilitate bets and transactions. The fact that Skrilla is decentralized also erases much of the fees and premiums that centralized betting platforms charge to process what they consider "high-risk" wagering transactions.
Skrilla also has a live skill-based Daily Fantasy eSports (DSF) platform that will grow into a betting exchange where people can engage in pool betting and direct human-to-human or human-to-machine skill-based competitions. Skrilla provides eSports fans an end-to-end betting platform built on blockchain technology where gamers can practically place peer-to-peer bets without going through a third-party intermediary.
Another point that makes Skrilla a disruptor in the eSports gaming market segment is that Skrilla eliminates the need for credit card providers, payment getaways, banks and other "facilitators" that usually clip the ticket to reduce the final payout from betting wins. Skrilla's decentralized nature replaces traditional payment processors with a blockchain token to facilitate payments. The blockchain payments in turn helps Skrilla cut costs and pass down the savings to players in the form of larger payouts and improved gaming odds.
The Skrilla (SKR) Token
The Skrilla (SKR) token is a powerful tool that crystallizes the latent potential in Blockchain, cryptocurrency, and eSports into tangible value. The SKR token is a new ERC20 token built on the Ethereum blockchain. The SKR token's primary function is to serve as a tool for exchange of value for entering contests, placing bets, and getting payout on your winnings.
The SKR token will also be used to keep the Skrilla platform alive by providing liquidity that is otherwise lacking on centralized wagering platforms where fiat currencies are in use. The SKR token will also be used to incentivize activities on the Skrilla platform to encourage users to use and grow the eSport platform.
Going forward, SKR might be incorporated into the existing GAMURS group ecosystem where there are more than 3.5 million active members as a means of exchange to buy educational gaming resources and to participate in eSports.
Interestingly, the token sale for SKR will begin soon enough. The token sale provides an opportunity for gaming enthusiasts to get a first-mover advantage to own a token that could rewrite the history of the eSports industry. You'll need ether to buy SKR, where 1 ETH will fetch about 3000 SKR on the first day of the pre-sale. By the third round of the token sale, 1 ETH will only buy 2000 SKR and you can expect the underlying value of SKR to soar as more gamers start to use Skrilla.
Disclaimer: This is paid content. BTCManager does not endorse any content or product on this page. While we aim at providing you all important information that we could obtain, readers should do their own research before taking any actions related to the company and carry full responsibility for their decisions, nor this article can be considered as investment advice. BTCManager and its employes are not responsible, directly or indirectly, for any damage or loss caused or alleged to be caused by or in connection with the use of or reliance on any content, goods or services mentioned in the press release.