Smart Contract Platform Zilliqa (ZIL) Partners with Singaporean Payments Startup Xfers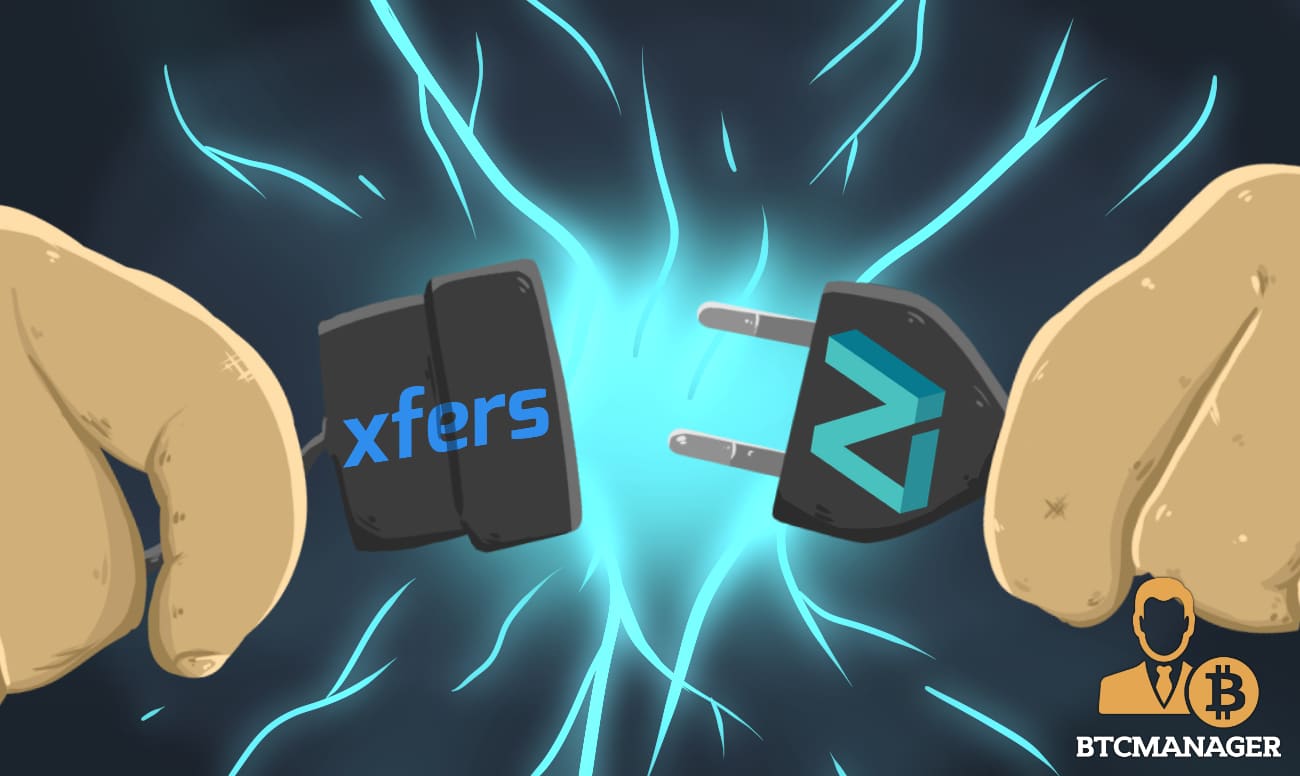 Public blockchain platform Zilliqa (ZIL) has partnered with Singapore-based payments provider Xfers to explore the use of blockchain-based solutions in the digital payments space in Southeast Asia. This, according to a report by The Business Times, June 19, 2019.
Making Payments More Efficient and Transparent
The use of blockchain technology to streamline operations in the instant payments space is not something unheard of. Several blockchain startups have collaborated with multinational banks and financial institutions to bring a degree of transparency and accountability to the trillion dollar industry.
Continuing this trend, enterprise-grade smart contracts platform Zilliqa is looking to impart efficiency in terms of cost, transparency, and security to Xfers' payment platform.
Per sources close to the matter, Xfers is mulling utilizing Zilliqa's newly-launched smart contracts offering which was integrated with the project's mainnet on June 9, 2019.
A major upside to Zilliqa's smart contracts compared to those of Ethereum is that instead of implementing state sharding – which shards the entire state of the blockchain – Zilliqa chose to go ahead with transactional sharding which not only takes less time to process transactions on the blockchain but also provides considerably better throughput.
To put things in perspective, at present, Ethereum offers 15 transactions per second to Zilliqa's 2,488 transactions per second. This performance even eclipses that of payments network giant Visa, which currently processes about 1,000 transactions per second.
Zilliqa president Amrit Kumar told The Business Times that their smart contract language, Scilla, was designed with security as the top priority.
About Xfers
The payments startup recently received approval from the Monetary Authority of Singapore (MAS) as a holder of the coveted Widely Accepted Stored Value Facility (WASVF). This essentially means that Xfers digital wallet can now hold more than $30 million worth of users' and merchants' funds for which it will be fully liable.
Xfers' clientele consists of some significant fintech players in the Southeast Asian region, including the likes of Tunaikita, Julo, and Payfazz.
Commenting on the partnership, Tianwei Liu, CEO and co-founder of Xfers, said:
"By partnering with Zilliqa, we hope to provide a cutting-edge solution that grants equal opportunities and cost-saving solutions for digital businesses looking to set-up in the region. As we enter the next phase of growth for financial innovation, only the most robust technological solutions will enable us to fully embrace the digital economy of the future."