How Spacelens is Bringing Blockchain to e-Commerce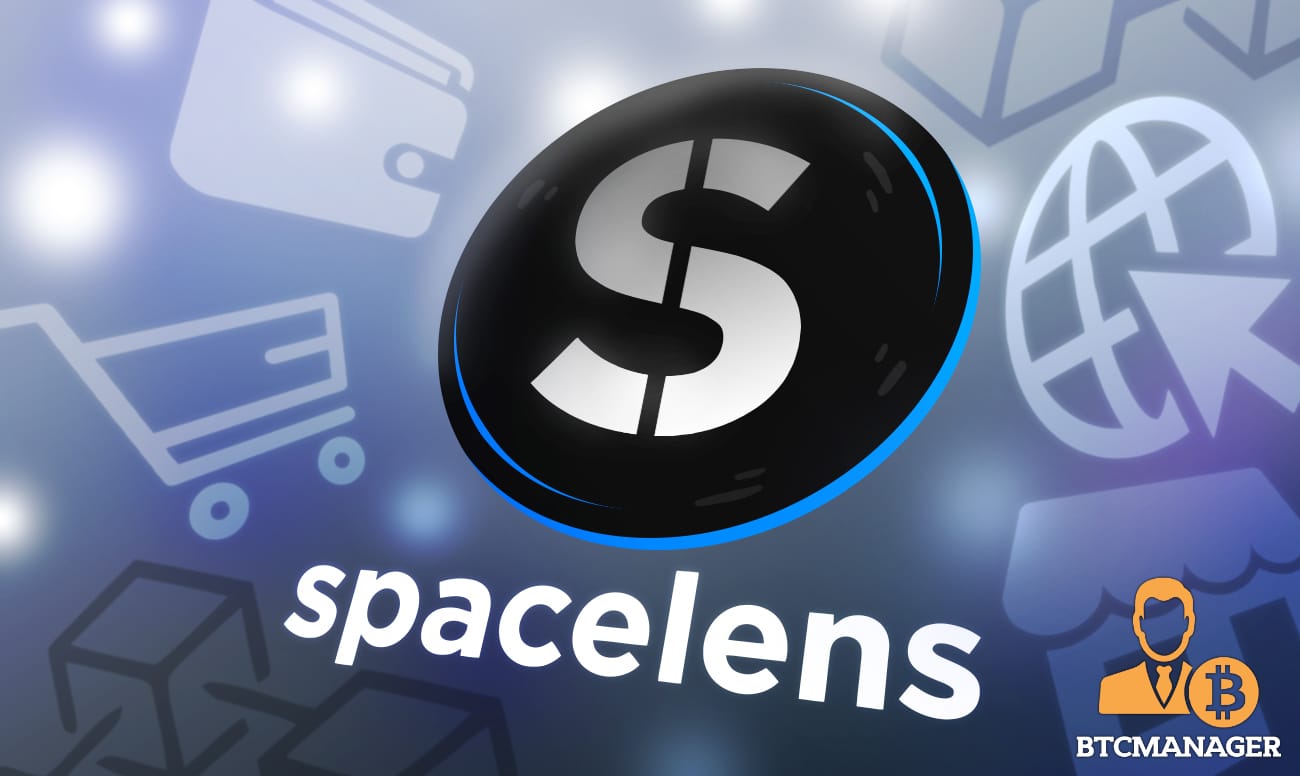 If there is any industry that is booming across the globe, it is e-commerce. The advent of the internet meant that people were more connected than ever before and naturally, this has facilitated trade from all over. Consumers can now purchase from brands on other continents and the barriers of trade and exposure have been significantly reduced. Last year, even in the midst of a global pandemic, the e-commerce sector boomed, showing that it is not going anywhere anytime soon. 
It comes as no surprise then that blockchain, another innovative creation of the internet, is finding its way to the world of e-commerce. 
Why e-commerce Needs Blockchain 
While the world might be connected thanks to e-commerce, there are still certain pitfalls that consumers have to contend with. For example, while you can purchase from a brand across the world from you, there is the issue of price conversions and exchange rates that are not always uniform. 
The use of cryptocurrency to denominate price would create a universal payment system that does not need conversions. A person in the United States buying from a brand in the UK would have to deal with conversions from pounds to dollars but if such items are denominated in bitcoin, it is the same everywhere. 
How Spacelens is Leading the Charge 
One company that is leveraging blockchain to address these issues is Spacelens, an e-commerce platform that is integrating blockchain onto its platform for the benefit of its customers. This works through the use of $Space, its native token, that is at the center of the Spacelen ecosystem.
The token is used to facilitate the buying and selling of products for users. On the platform, there are several categories to purchase from, including fashion, technology, books, and so on. There is also the option to search using geolocation metrics to find merchants that are local to you. These merchants can also be contacted using a native chat function to facilitate sales and payments. 
The Spacelens wallet ensures that $Space tokens can be stored securely and traded on the spot for not only physical goods and services but also things like non-fungible tokens (NFTs). The NFT market, in particular, has become a very lucrative sub-industry of blockchain and Spacelens is giving its customers the opportunity to buy into it and hopefully make a profit. 
The ERC-20 token can be used to ensure uniformity of payment terms across the board and can be used to increase engagements for both creators and merchants. A lot of the development taking place with Spacelens has to do with its partnership with the Tokpie exchange. 
The token, which has a total supply of 1 million, was first listed on Tokpie and was supported by the Tokpie team which has experience in developing blockchain-based startups. 
What Blockchain Integration Will Mean for E-Commerce
While Spacelen is currently leading the charge, we can expect to see more e-commerce platforms embracing the use of blockchain in the coming years. This will mean that consumers will have more convenience when it comes to buying goods and services. Not only will the payment for goods and services be more uniform across the board, but it will also be cheaper, bypassing conversion fees and the high transaction fees often charged by payment processors. 
Blockchain is finding its way into every facet of life and as it enters the world of e-commerce, it is only for the better.