Splinterlands and Yield Guild Games (YGG) Partner for Growth and Expand Possibilities for Players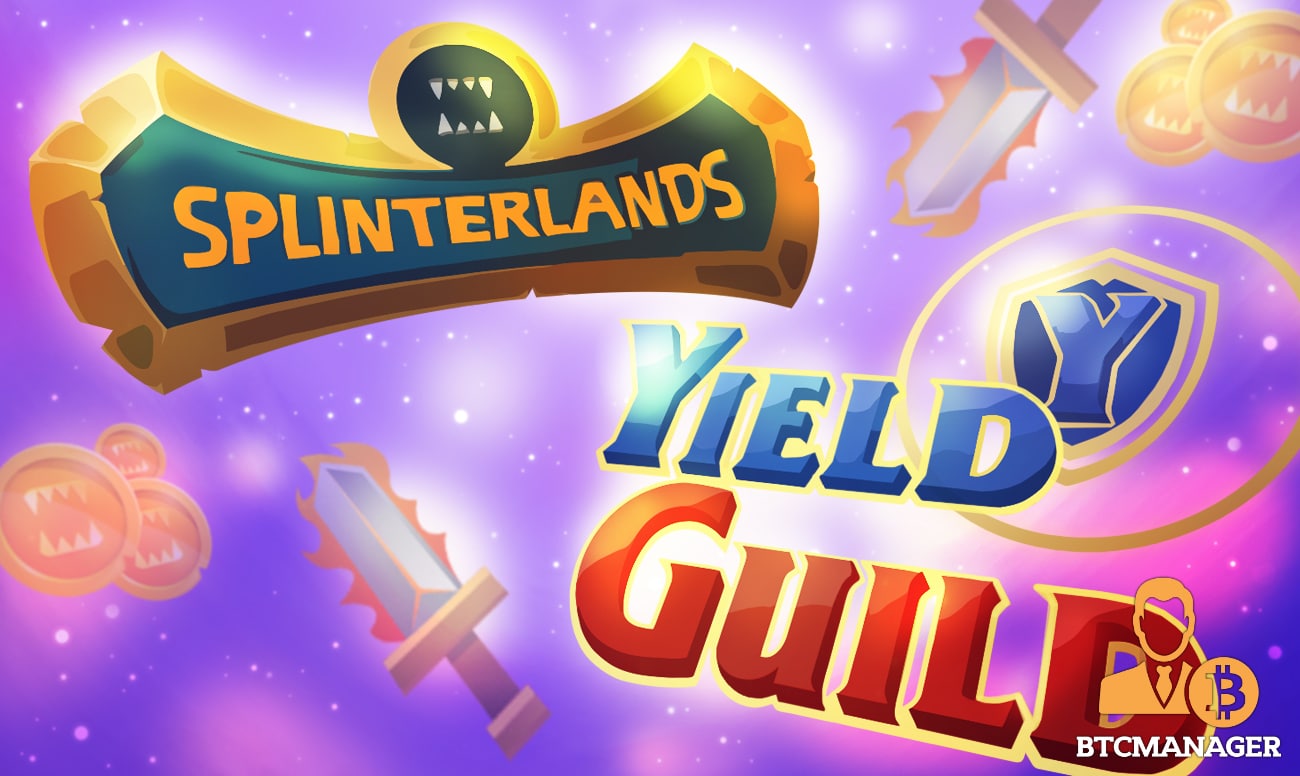 Splinterlands and Yield Guild Games (YGG) are joining hands on different fronts for growth and player empowerment, a press release on June 21 shows.
Splinterlands and Yield Guild Games Partnership is a win for Players
In the statement, the partnership will help expand the Splinterlands' ecosystem. At the same time, YGG community members would have more opportunities in play-to-earn gaming. 
Splinterlands has over 100k users posting over 600k transactions on average every day, making it one of the most active play-to-earn games globally. 
It leverages the blockchain for trading cards, integrating NFTs, which further devolves and cements ownership for players. 
Yield Guild Games is a guild that incorporates exciting aspects of DeFi and NFTs. 
Investors pool their funds for purchasing yield-generating NFTs. The platform automatically enhances their community-owned assets using players' dedicated time for maximum return on investment and utility. 
A Win-Win Deal for Growth
Already, YGG has made a bulk purchase of in-game assets from Splinterlands. 
At the same time, they have entered the private sale of the Splintershards (SPS) governance token as a partner investor. 
Earlier, Splinterlands provided Booster Packs from the Untamed Edition (currently sold out) and a large portion of Land claims for their upcoming game, Land Expansion.
Also, new YGG users now have promotional access to Splinterlands' Summoner's Spellbook for them to start earning in the game. 
YGG's combination of NFTs and DeFi plus their aim of creating a vibrant economy for virtual goods is why Gabby Dizon—the co-founder of YGG– says this deal would be mutually beneficial.
"YGG looks to invest in NFT games with strong play-to-earn tokenomics and a clear plan for guild-based gameplay. This is why we are comfortable investing in Splinterlands at this very early stage of development, and we are pleased to be able to secure early, priority access for the benefit of our guild members."
Dr. Jesse Reich, the co-founder of Splinterlands, said he is "thrilled" to see people coming together. 
"We are thrilled to see people coming together and exploring the possibilities of play-to-earn gaming with our project, which are literally endless."