Tesla Acquires $1.5B in Bitcoin, Plans to Accept BTC for EVs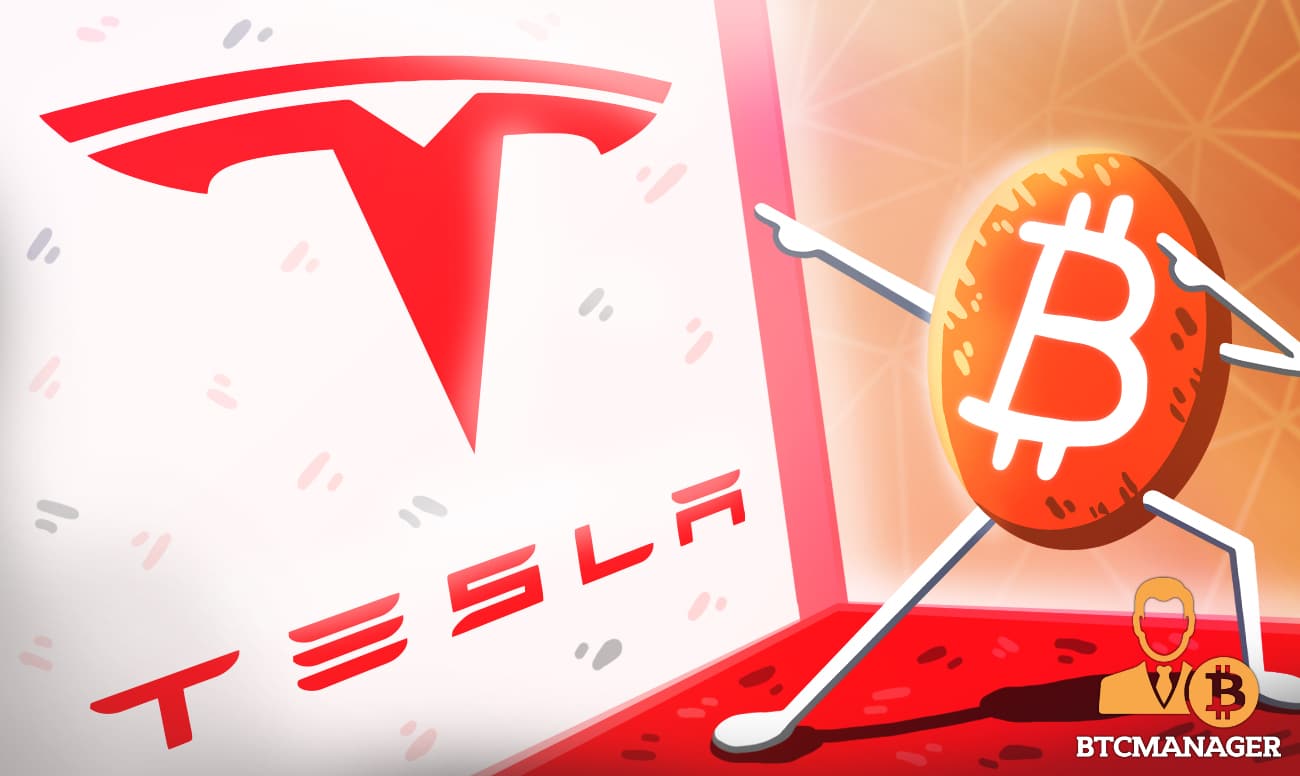 Elon Musk's Tesla has announced a whopping $1.5 billion investment in Bitcoin (BTC). The news is coming after days of Musk shilling Dogecoin (DOGE) on Twitter.
Tesla Secures Bitcoin Whale Status with $1.5B Purchase
According to Tesla's latest filing with the U.S. Securities and Exchange Commission (SEC), the electronic vehicle manufacturing giant has announced the diversification of its cash reserves for a $1.5 billion Bitcoin investment. The move comes following an update to the company's investment policy back in January 2021 geared towards improving its investment flexibility.
An excerpt from the SEC filing document reads:
"As part of the policy, which was duly approved by the Audit Committee of our Board of Directors, we may invest a portion of such cash in certain alternative reserve assets including digital assets, gold bullion, gold exchange-traded funds and other assets as specified in the future. Thereafter, we invested an aggregate $1.50 billion in bitcoin under this policy and may acquire and hold digital assets from time to time or long-term."
Apart from plowing $1.5 billion into Bitcoin, Tesla says it is set to begin accepting the largest crypto by market capitalization as a payment method for its cars, adding:
"Moreover, we expect to begin accepting bitcoin as a form of payment for our products in the near future, subject to applicable laws and initially on a limited basis, which we may or may not liquidate upon receipt."
By potentially not liquidating the BTC received from car sales, Tesla could see its Bitcoin holdings even soar astronomically as many fans of the company have been clamoring for crypto payment support by the firm. Tesla now joins the rapidly expanding ranks of public U.S. firms adding Bitcoin to their balance sheets.
Earlier in February, Tesla CEO Elon Musk declared that Bitcoin was on the verge of mainstream adoption. Musk caused a stir on social media by hoisting the BTC banner on his Twitter bio triggering a significant price jump.
In recent days, Musk has been shilling the Dogecoin meme crypto which has also caused massive price pumps for the DOGE token.
The news of Tesla buying Bitcoin has triggered a sudden bullish advance for BTC with the price breaking $42,000 and set for a new all-time high.