Tezos stuns at Art Basel Miami 2022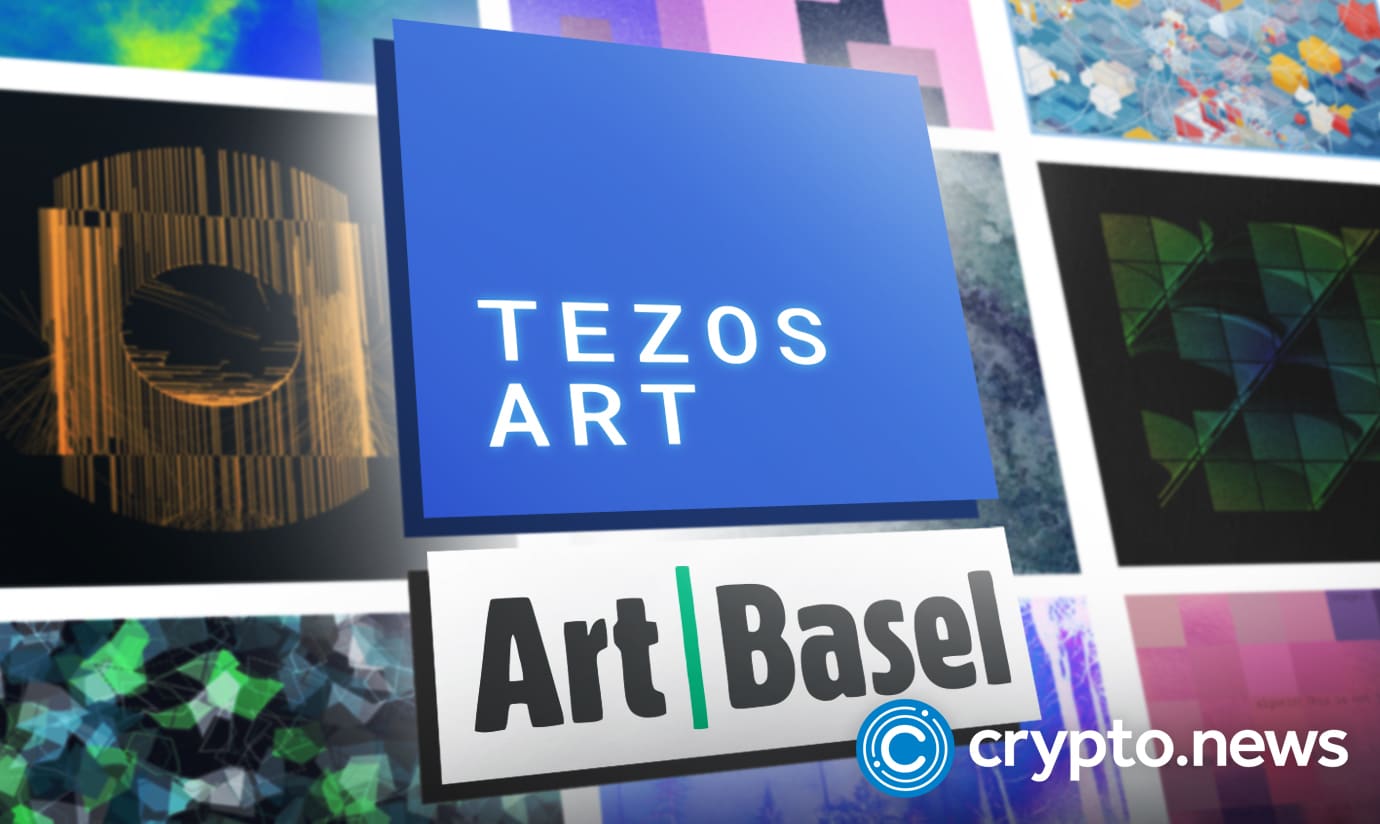 Every year, Art Basel hosts an art fair in Miami Beach, Florida. Inviting contemporary artists, exhibiting modern artwork, and hosting 1000s of passionate individuals, the event is always a wild success. This year was the largest in recorded history, with over 76,000 people attending from 88 different countries. 
Tezos Art returned to the event for a second time, pulling in 1000s of intrigued visitors. Tezos balances between art and code: generating digital artwork brought to us directly from an algorithm. As an interactive exhibit, art lovers were able to participate with Tezos to bring their creations to life, impressing the crowd due to the synergy between art and technology.
For those unfamiliar with Tezos, it is an energy-efficiency blockchain. With ecocentrism at its core, Tezos allows developers, artists, brands, and entrepreneurs to come together and build the decentralized future of tomorrow. All of the artwork created at Art Basel by Tezos was instantly minted as NFTs, creating digital assets in motion.
At the cutting edge of technology and art, Art Basel was excited to host Tezos, repeatedly tweeting out announcements around their events.
The Tezos event
During the three-day event, the main live exhibition that Tezos put on was their Performance in Code: Deciphering Value in Generative Art creations. This NFT collection is made with the help of fxhash, both working together to generate a truly one-of-a-kind experience for viewers.
With mathematical probability at its core, the exhibition aimed to demonstrate the value of generative art. Alongside producing beautiful and stirring final products, their exhibition called into question the NFT industry, outlining Tezos as a high-performance blockchain that converts NFTs into a sustainable practice.
Every visitor that engaged with the exhibition got something truly unique. By scanning each person, Tezos was able to generate a self-portrait of them, digitally recreating them in a unique artwork. Each new piece was rendered and displayed for the visitor, before being minted as an NFT and finally passed into their digital wallets through a QR code.
Based on probability, every single NFT was allocated a different rarity, expressed as a percentage. As more NFTs were minted throughout the session, users were able to see their percentages change and morph in real-time.
Tezos brings to light the transformational nature of art, with the ability for digital assets to truly morph before our eyes being spectacular to experience.
Beyond their gallery, a range of international digital artists were invited by Tezos to the event. Notable names were Zach Lieberman, Amy Goodchild, Volatile Moods, Lars Wander, and Studio Yorktown.
Tezos draws in a crowd during its speech circuit
Alongside producing art during the event, Tezos also took to the stage. Over the three-day event, Tezos gave nine separate speeches, inviting experts to discuss some of the most cutting-edge advances that they're currently researching in the space. Each presentation was heavily-attended, drawing in large numbers of visitors to the conference.
Although only uploaded under a week ago, the presentations on YouTube have pulled in a shared total of nearly 250,000 views. Each discussion delves into a topic right at the center of digital art. Some of the presentations included:
NFTs: Worlding Differently
Changing the World, One NFT at a Time
On-Chain Geography: Putting Blockchain Art on the Map
Value – In the Eye of the Creator?
Digital, Physical & Phygital? Exhibiting New Media Art
For those that couldn't attend Art Basel, these YouTube uploads give the wider community access to the knowledge and exciting discussions that Tezos is bringing to might. Panelists came from all over the world to speak, reenergizing the NFT community after a particularly difficult few months.
Until next year
The presence of Tezos at this world-renowned art exhibition further ignites discourse around the ability of digital art to fit into our cultural canon. As each visitor was granted a unique experience, Tezos brought art to life, changing the medium and pushing the bounds of what critics currently understand as 'art.'
Much like previous installments, the event that Tezos put on was a complete success. We cannot wait to see what they bring to the table next year.
Disclosure: This content is provided by a third party. crypto.news does not endorse any product mentioned on this page. Users must do their own research before taking any actions related to the company.