The Annual Crypto 306 Exhibition is to be hosted in Dubai on May 8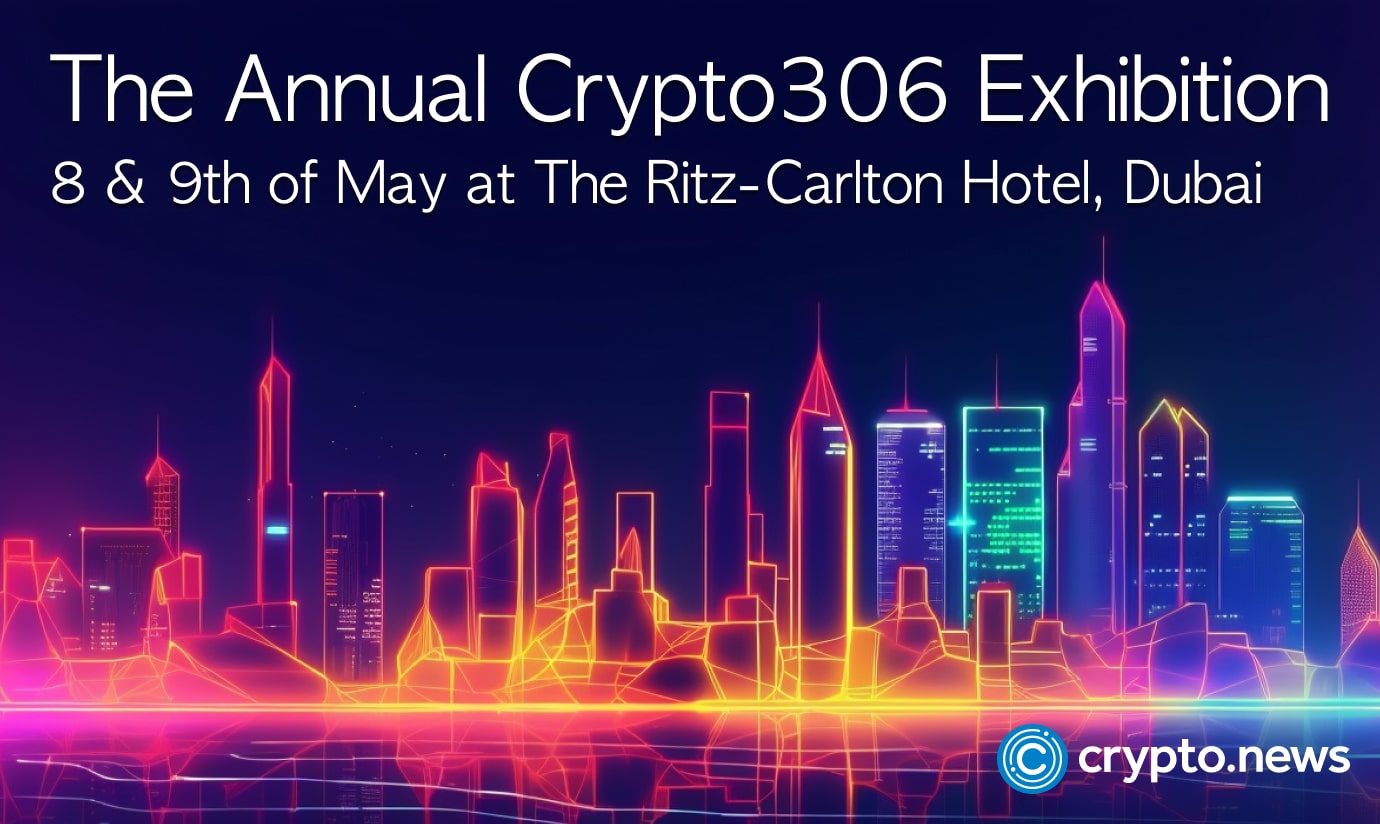 Crypto 306 is set to organize its annual event to bring the global crypto community under one roof. This year, the event will be held on the May 8 and 9 at The Ritz-Carlton Hotel, Dubai. 
It will focus on increasing awareness about crypto projects by bringing together traditional & corporate companies to meet with crypto project founders and leading web3 companies executives to shed light on the emerging crypto world.
Through its events organized annually in three different countries, Crypto 306 strives to share ideas and values that will determine the future of cryptocurrencies.
The Crypto 306's crypto exhibition in 2022 was a success. The event was attended by people from across the globe. Capitalizing on last year's event success, the spectrum of knowledge sharing will be broader this year with additional speakers and blue-chip sponsors.
This crypto event will welcome over 7,000 attendees and more than 50 speakers. It will be backed by over 60 big community project sponsors, including Babydoge, Raca, and Lovely Inu Finance.
KuCoin Community Chain is also participating in this year's exhibition of the crypto event to spread awareness about its company's functionality and attract more users.
Diamond sponsors like Gotbit, CLS, and top media companies have partnered with Crypto 306 to execute a successful event. The event will host leaders/speakers from different countries sharing their hard-earned
knowledge and professional experience in the crypto field. This will provide a great opportunity to enhance one's understanding of cryptocurrencies and how the market works.
Some of the event highlights will be "company formation in Dubai, the importance of market making, and what is an layer-2 infrastructure", and more
Notable speakers are:
Alex Andryunin, CEO of Gotbit Hedge Fund
Mahmoud Farouk, CEO of TinyTrader
Emre Dumraz, CEO of Solverse Digital
Bharat P. Ramnani, CEO of Startbiz Global
Andrey Akulenko, head of sales at Azbit
Nitesh Mishra, co-founder of ChaiDex
Sergo, BD, CLS
Rudy Shoushany, CEO of DXTalks
Owais Sultan, security researcher inspector at Lovely Swap
Tatiana Burmakina, regional manager at Lovely Swap
About Crypto 306
Crypto 306 is an event company that organizes crypto-related events. Hosting crypto events aims to provide investors, developers, and enthusiasts with educational content and networking opportunities. Crypto 306 seeks to bring the global crypto market to one platform by collaborating with top crypto field personnel and world media to help enrich the understanding of this volatile market, discover new and innovative ideas, and explore new opportunities.
For more details
Email: [email protected] or visit,
Address: Office 704-C, Aspin Commercial Tower, Sheikh Zayed Road, Dubai
Disclosure: This content is provided by a third party. crypto.news does not endorse any product mentioned on this page. Users must do their own research before taking any actions related to the company.