The Blockchain Race Towards a Sustainable World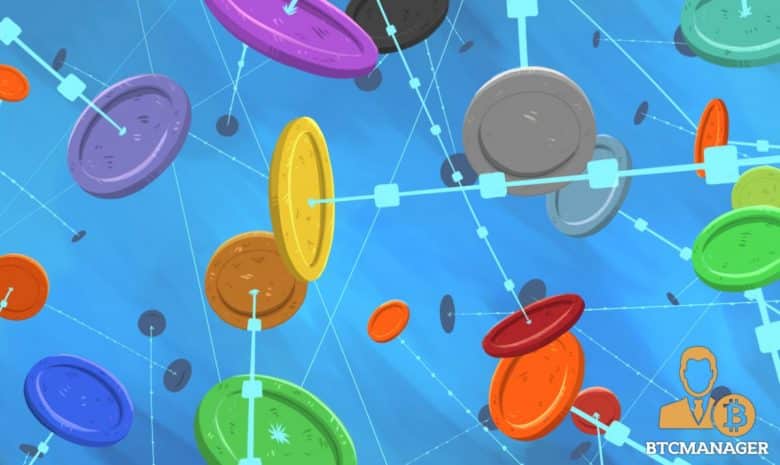 Recently, the United Nations released its findings from a landmark climate change study that concluded that disaster is much closer than many people expected.
The much-publicized story brought global climate change back into the headlines, and it returned focus to possible solutions for the crisis. Among the most lauded solutions to this particular problem is a carbon tax that would charge companies for their pollution. The plan, proposed by William D Nordhaus who won a Nobel Prize for his efforts, is a reminder that companies and organizations play an important role in promoting social causes.
In short, companies can affect everything from climate change to social justice, and their influence on these causes can be tremendous. Indeed, corporate social responsibility is becoming a vital facet of organizational success, benefiting their bottom line and the causes that they choose to support. As a result, many companies are already embracing this responsibility.
For example, Apple, the most valuable company in the world, has ambitious programs focused on inclusivity and diversity that both allow them to pursue and employ the best talent but also to support people groups that may be underrepresented at other companies.
Meanwhile, the social media Juggernaut, Facebook, is doing more than just connecting people online. The company's internet.org project is striving to provide free internet to people around the world by utilizing creative technology to connect more people to, what they consider, to be both a service and a fundamental human right.
Of course, many other tech companies – Tesla and Google quickly come to mind – have their own social responsibility initiatives underway. In fact, 82% of the entire S&P 500 have published policies and direction on corporate sustainability, a sign that most companies both understand the importance of social responsibility and that they are aligning some of their resources with these priorities.
Not to be left out of an essential facet of success, the nascent blockchain industry isn't just establishing companies with social responsibility guidelines. Instead, some blockchain startups have a social responsibility as their core mission, developing platforms and products that directly address certain socially responsible priorities.
One of the most prominent and important aspects of building a sustainable future involves rethinking our energy consumption and rebuilding or updating the electrical grid to accommodate these new priorities.
According to the U.S. Energy Information Administration, 5% of produced electricity is wasted by an outdated electrical grid. In many ways, that's just the tip of the iceberg.
When developing the electrical grid of the future, the blockchain's decentralized network and smart contracts offer a guide to the future. Eloncity, a blockchain platform for decentralizing the electrical grid, is one company with a socially conscious mission.
By decentralizing the electrical grid into millions of self-sufficient microgrids and tokenizing the infrastructure to make it more affordable, Eloncity is making electricity both more available and more affordable. After securing $20 million in funding, their efforts are ready for direct application. With pilot programs launching next year in Mexico and California, the blockchain's impact on the power grid is not far off.
Their efforts are reflective of a changing economy related to energy production. For instance,
WePower
, another blockchain-based ecosystem for buying and selling renewable energy, plans to reorient the economics of energy consumption, simultaneously making it more profitable and more affordable for more people.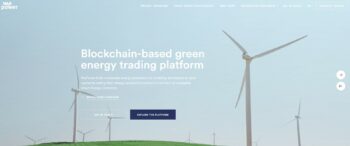 At the same time, other startups are focused on lessening the amount of energy consumed by the modern economy, and they are deploying some creative solutions to this problem.
Paket, a decentralized parcel delivery service that serves as an Uber-like company for the shipping industry, localizes deliveries, which reduces emissions and energy consumption. Focusing especially on last-mile deliveries, Paket minimizes the use of gas-guzzling delivery trucks and inefficient shipping models. The result is both a more efficient, environmentally friendly, and inherently socially conscious.
Studies consistently demonstrate that social consciousness matters to both consumers and employees, and companies that deploy an intentional strategy in this regard benefit in many ways. This is especially true for companies that explicitly present a solution to an important problem. Several companies in the blockchain industry recognize this fact, and they are building platforms that offer novel solutions to frustratingly enduring issues. For these organizations, social consciousness is more than a policy. It's the purpose behind the platform.
This is a paid press release. BTCManager does not endorse and is not responsible for or liable for any content, accuracy, quality, advertising, products or other materials on this page. Readers should do their own research before taking any actions related to the company. BTCManager is not responsible, directly or indirectly, for any damage or loss caused or alleged to be caused by or in connection with the use of or reliance on any content, goods or services mentioned in the press release.