The future of wealth technologies explored: 3rd Annual Middle East WealthTech Forum & Awards 2023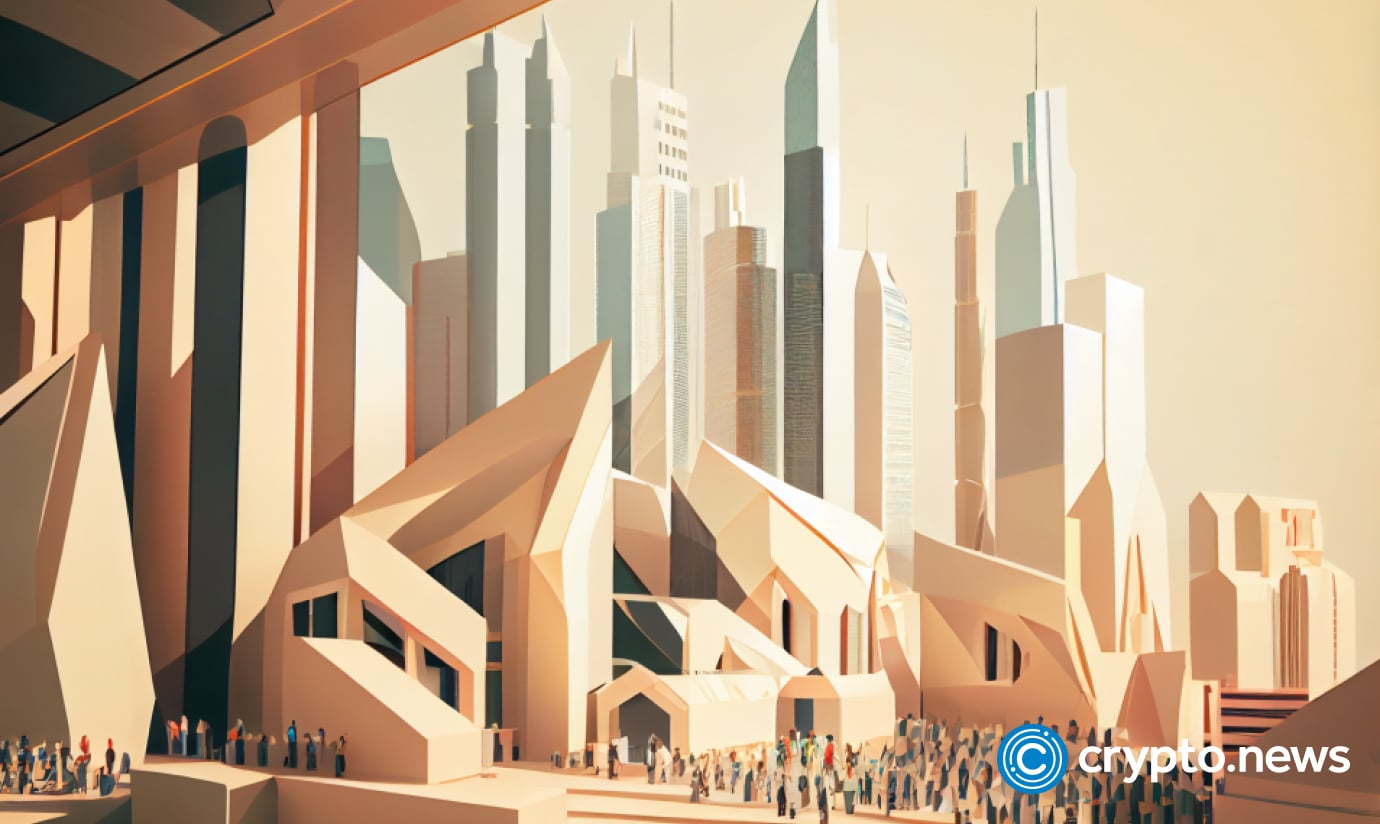 The Future of Wealth Technologies Explored: 3rd Annual Middle East WealthTech Forum & Awards 2023 Wealth technologies use innovative technologies such as artificial intelligence and big data to provide an alternative to traditional wealth management firms.
This is used to make wealth management and investment services more efficient and automated. Wealth technology primarily focuses on investment and client portfolio management using digital technologies and tailor-made products and services. Rapid digitization is a growing trend within the wealth management scope. Wealth Tech companies primarily rely on these developing technologies, and it can be concluded that wealth technologies will continue to rise.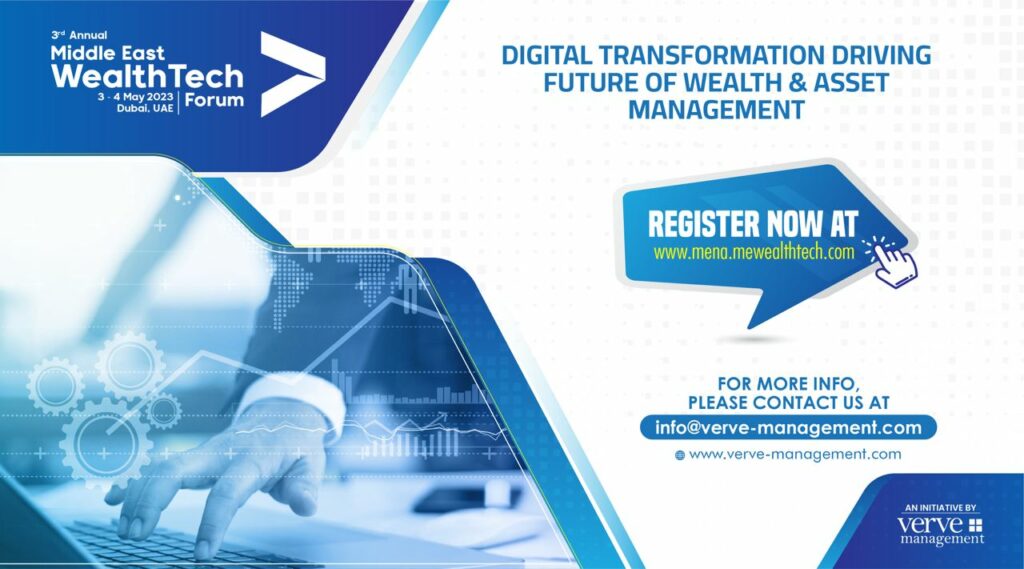 The development of wealth technology has created an opportunity to further Verve Management's agenda with the 3rd Edition of the WealthTech Forum & Awards in Dubai, UAE, on May 3 and 4, 2023, at the Address Dubai Marina. The summit will feature a diverse lineup of speakers, investors, and leading wealth managers and even include technological corporations to gather and discuss the revolutionary shifts in the wealth management industry as they know it.
The 3rd Annual Middle East WealthTech Forum & Awards 2023 focuses on the future of wealth management and what industrial moves and strategic decisions financial institutions today need to make to maximize their return in this dynamic market. Attendees will have the chance to hear from keynote speakers and participate in networking with the leading professionals in the industry and other like-minded individuals.
The event's journey includes riveting topics such as diving into the digitization of wealth management, the rise of environmental, social, and governance (ESG) and how it plays a pivotal role in investment decision-making, the impact of blockchain and cryptocurrency as it takes the financial market by storm, an in-depth look into the world of fin-tech, and even expanding into the use of robot process automation in the arena of wealth management.
The financial sector within the United Arab Emirates (UAE) and around the world is seeing no end to this exponential growth. This year's summit will explore the methods, benefits, and challenges of this dynamic landscape. It will also include in-depth discussions on taking advantage of its current trajectory.
The summit will feature a roster of renowned speakers sharing their insights and expertise, leading thought-provoking conversations, some of whom are:
Robert Hahm, the chief executive officer at Mashreq Capital (DIFC) Ltd.
Nikhil Chouguley, the global COO, Sustainable Investing at Citibank
Kaushik Kadayam, the wealth management COO, Africa & Middle East at Standard Chartered Bank
Ajit Joshi, the managing director, Head of Public & Private Markets at SHUAA Capital psc
Sereen Ahmed, the director, and head of trade finance Middle East at Barclays Bank
Anand Krishnan, the director, and head of technology at Emirates Investment Bank
Join us for the 3rd Annual WealthTech Forum & Awards 2023 and delve deeper into the minds of some of today's leading professionals and absorb what they and the discussions yet to come to have to offer.
To register to be a part of this summit, please reach out to us at [email protected]
Visit our website: https://mena.mewealthtech.com/#
Disclosure: This content is provided by a third party. crypto.news does not endorse any product mentioned on this page. Users must do their own research before taking any actions related to the company.