The Karatbars International Debacle: Global Currency or $6 Billion Con?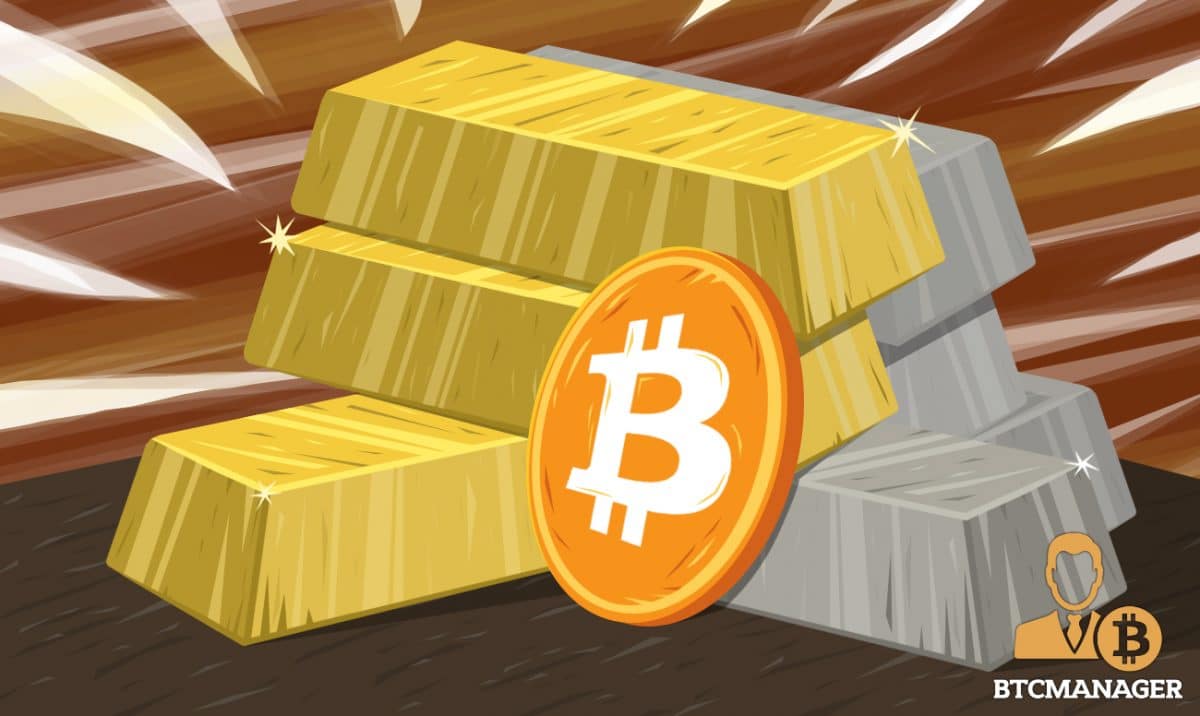 The German cryptocurrency corporation Karatbars International has fallen into public scrutiny for its alleged creation of a currency backed by gold, without having the reserves to back its claims. Media titles, including Bitcoin.com, and notable Bitcoin evangelists like Andreas Antonopoulos, have claimed that Karatbars International has defrauded its investors of 120 million grams of gold, with an associated monetary value of 5.76 billion U.S. dollars.
The house of cards felt its major tremors when CoinDesk released a fiery journalistic piece that claimed Karatbars has no real gold reserves. Immediately after, other media titles like leading IEO news site, CoinCurb, released further news on Karatbars International.
How did Karatbars International and Harald Seiz get Here?
Let us rewind. at the peak of the 2018 cryptocurrency hype that surrounded initial coin offerings and the worldwide upswing of crypto markets, a German company called Karatbars International entered the Crypto sphere with an ICO that supposedly raised $100 million USD. Karatbars International generated this level of financial investments because they marketed themselves as a cryptocurrency that is based on the value of physical gold.
Karatbars International originally introduced a cryptocurrency called KaratBank Coin, but later rebranded it KaratGold Coin (KBC), which is now often referenced as the acronym KBC.
The company presented KBC as a cryptocurrency harnessing blockchain technology to transfer the value of gold into an electronic form of payment by way of a processed gold-money called CashGold. Karatbars International and its founders, Josip Heit, Alex Bodi, and Ovidiu Toma, claimed that the gold that was backing their currency was mined from a gold mining operation in Madagascar and that the value of such gold was being securely transferred into a digital currency.
Harnessing the security of blockchain technology, Karatbars claimed they would revolutionize the way gold is traded worldwide. Such claims by the company in regard to their mining operations have been unsubstantiated as no verifiable proof is available of said mines.
Karatbars claims that the gold which backs their cryptocurrency is extracted from a mine called Fort Dauphin located in Madagascar. This claim is disputed by the cryptocurrency media CoinDesk, which has released statements that call the validity of Karatbars mining operation into question.
CoinDesk reports that representatives at the Madagascar Chamber of Mines informed them that:
"We regret to inform you that there is no Fort Dauphin gold mine in Madagascar and Karatbars does not hold a mining permit in Madagascar."
Harald Seiz, Josip Heit, Alex Bodi and Ovidi Toma Created Karatbars International.
Karatbars International is owned and founded by a German national named Harald Seiz. Seiz is the sitting CEO and works alongside co-founders Josip Heit, Alex Bodi, and Ovidiu Toma.
Prior to the launch of KaratGold, the Karatbars company focused on selling gold products online through a business model predicated on 'pyramidal affiliate marketing' — a sales technique that functions similarly to 'multi-level marketing.' During this period, Karatbars International often found themselves in troubled waters, with their business practices being called into question by regulators in three different countries.
In 2014, The office of the Financial Markets Regulator of Quebec, Canada, advised investors to exercise caution when investing in Karatbars International. During the same period, officials in The Netherlands warned consumers and investors that Karatbars International practiced 'multi-level marketing' and regulators in Namibia referred to the company's business model as a 'pyramid scheme'.
Much of the affiliate offers were also pitched at Karatbars' events. One of the most prominent events held by Karatbars International took place in Dubai, and it was attended by Harald Seiz, Josip Heit, Alex Bodi, and Ovidiu Toma. The event attracted thousands of Dubai residents. Here, Karatbars International pitched to Dubai's people that its project will be valued at $200 billion USD. This claim has not come true, and there is no evidence such a claim can become real.
Moreover, Karatbars International needs licenses to make sales in Dubai, but they operated illegally without the Dubai government-issued license. On top of that, at this event, Karatbars' team even pitched that each KBC will one day be worth 1 KG of gold. Given that there are 12 billion KBC, Karatbars' claim is that they can one day afford 12 billion kilograms of gold.
That much gold does not even exist.
Karatbars and Harald Seiz Enter the Cryptocurrency Sector.
Despite this patchy history, Karatbars International launched their cryptocurrency brand KaratGold Coin (KBC) with a massive marketing campaign that featured endorsements from reputable news websites like CNN, Forbes, and Cointelegraph.
Karatbars capitalized on this purchased media attention, and attracted investors through glowing testimonials such as KaratGold being an 'amazing opportunity,' 'the next payment system,' and a product that is "impossible to be a scam." These positive affirmations were matched by Karatbars purchasing of banner advertisements, influencer endorsements, and paid content pieces in web-based cryptocurrency media titles.
While it is worth mentioning that many of these media companies have retracted their endorsements of Karatbars, this took place after the initial hype surrounding the company had muted down, and in many cases, the investments had already been made.
In addition to its successful marketing campaign, Karatbars International gained mass appeal through its employment of a pyramidal affiliate marketing scheme. While this affiliate program is not completely transparent, its 'affiliate marketers' were promised highly lucrative commissions and that Karatbars specific compensation plans offer a higher return rate than comparable multi-level marketing (MLM) companies.
What we know about Karatbars's affiliate marketing plan is that affiliates were given a 40% commission on sales of the company's KaratGold cryptocurrency coins. In addition to the sales commission, affiliates received other avenues of compensation and were offered other means through which they could boost their income.
Karatbars International's affiliates were compensated for bringing new recruits to the company and monetary incentives to climb company hierarchy systems. For example, extra funds and bonus packages were awarded to affiliates who 'leveled up' the company rank system through bringing in and signing up new company affiliates.
Karatbars International and The Gold Independence Day
The best demonstration of how insanely lucrative Karatbars's affiliate incentives awards is the company's Karatbars Gold Independence event that took place on American Independence Day (July 4th). At this event, KaratGold (KBC) investors were promised, by Karatbars CEO Harald Seiz, a no-questions-asked 24-fold monetary return on their KBC coins. This level of return on investment is superior to any MLM company, and virtually any company for that matter.
One KaratGold coin trades for less than 2 cents and one gram of gold has a monetary value of $48. At the July 4th investor's event Karatbars promised that $2 worth of KaratGold coins (100 KBC) could be traded for one gram of physical gold which with a value of $48. Instant 24x return.
In spite of these promising financial returns, investors who partook in the July 4th event were not able to convert 100 KBC coins into one gram of gold. Since this, further speculation around the Independence Day event has included public accusations that Karatbars International staged the event in an attempt to increase the market value of their Ethereum-based KBC coin.
Since the debacle of the July 4th investors event, representatives from Karatbars, including the company's CEO Harald Seiz, have used online videos to address the various accusations that Karatbars is facing. In one video, one of Karatbars' co-founders — Josip Heit — insists that investors who participated in the Independence Day exchange will eventually receive their gold bullion and encourages investors to be patient because the value of their KBC coins will soon rise.
In another video, footage of 1.4 tons of gold can be seen in a vault located in Hong Kong.
Harald Seiz and Karatbars Admit the Truth
As initial PR failed to hold back the rage of disappointed investors, a video featuring Karatbars CEO Harald Seiz was released recently. Harald Seiz admits that the KaratGold (KBC) does not currently have a monetary value, and is therefore useless.
Karatbars International's CEO Harald Seiz reaffirmed viewers that the coin will regain value following September 2019. However, Harald Seiz's promise has not materialized and investors have not received the gold bullion that they were promised.
This sentiment is supported by the reportings of a German media outlet that claims that the Karatbars CEO, Harald Seiz, admitted during court proceedings that the KBC coin is valueless. "Karatbars not only argued in contradiction to his earlier court statement but also described the tokens as worthless," reports the German outlet.
Lavish Spending by Harald Seiz, Josip Heit, Alex Bodi and Ovidi Toma
During the outrage by investors, Karatbars International has faced additional backpack due to the lavish lifestyles of Karatbars' founders.
Photographs have surfaced online showcasing Harald Seiz, Josip Heit, Alex Bodi and Ovidi Toma with luxury vehicles, private jets, and luxury yachts. European media has reported that Harald Seiz has purchased a mansion valued at 10 million EUROs. These extravagant behaviours by Karatbars' founders have continued despite the fact that the company owes their investors money and have not delivered on the promises that they made.
Karatbars International owes its investors the return rate it promised — one gram of gold in exchange for 100 KaratGold coins. Considering that Karatbars supply of KBC coins was a net total of 12 billion the company requires 120 million grams of gold in order to compensate its investors. When totalled, this equals an amount of gold that approximates 132 tones or north of $6 billion USD.
Karatbars International and Harald Seiz have more Plans
Recently, Karatbars International has announced plans to launch a new token for their company in December 2019.
Karatbars International claimed that this new coin was connected to a cryptocurrency bank in Miami and has planned to host the token sale there. Shortly after this announcement, these plans were stifled by representatives from Florida Office of Financial Regulation who have launched an investigation into Karatbars, stating publicly that the company lacks a license to operate a bank in the state of Florida.
The accusations against Karatbars — which constitute malpractice, fraud and/or extortion — have failed to deter the company's loyal investors and those who believe in the affiliate marketing business model. In fact, Karatbars International has instead tried to push the blame of all failures on the consultants it hired. This action was met with legal action from the consultants which led to Karatbars International facing hundreds of thousands of EUROs in fines from German courts. The company's attempt at slander failed.
Currently, the future of Karatbars and its investors remains to be determined. What seems to be certain, however, is that the billionaire lifestyles of first-class flights, designer watches and luxury supercars lead by the company's founders will continue for the meantime.